ANU TANDON VIEIRA (THE RETYREMENT PLAN)
Where did you study design from?
I did my Bachelor in Fine Arts (Sculpture) from Delhi College of Art and then Master in Design from NID Ahmedabad, specialising in textiles.
What prompted you to choose sustainability?
I have always enjoyed working hands on with traditional crafts, craftsmen and sustainable raw materials. To make it more relevant I felt the responsibility as a designer to incorporate waste from small industries rather than create my products from virgin material. We create a range of furniture from textile waste ropes, woven over frames made of cane, and used automobile tyres. By utilising materials that are not considered beautiful or exclusive, in the classic sense, and converting them into products that are well designed, appealing and above all can in some way incorporate the waste that is generated by so many industries all around us is what we aim for.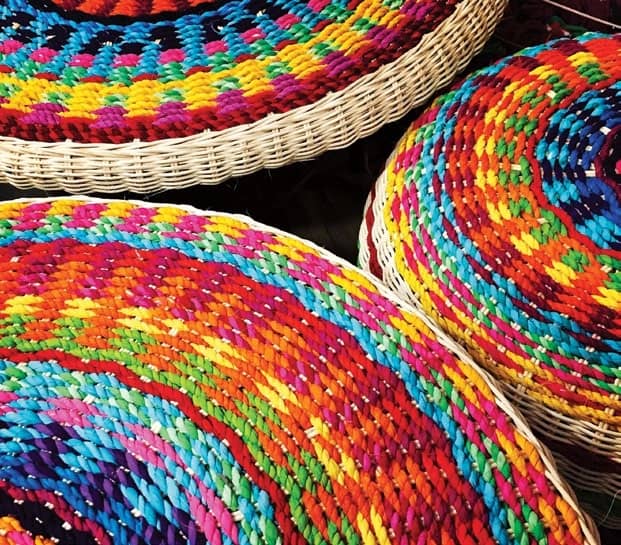 What are the products that you offer?
Everything from little stools, loungers, larger seating tools and even chair swings made from the unlikeliest of materials – cane, bamboo, and used tyres and other industrial discards.
How do you sell them?
We work closely with architects on bespoke pieces for interior projects, such as cafes, co-working spaces and private residences. We also participate in design fairs such as the London Design Festival, Index Mumbai, India Stor