I must admit at the very outset that I'm a very visual person. Being predominantly right-brained, when I look at a space, I conjure up images of how to transform it. It happens automatically; I literally cannot help it. The image appears as a diaphanous screen before my eyes and from the virtual to the real, it is a pretty exciting journey.
Talking of gardens, look into any Dilliwale ka home, you will most definitely find a green patch - an outdoor space, which could be a beautiful terrace garden, or acres of greens in a typical Delhi farmhouse. Delhi isn't just a city of public gardens, its a city where every resident creates his own private one. A natural consequence of a love for gardens is a beautification that goes beyond flowers and foliage. Art is the new way to create stunning outdoor spaces.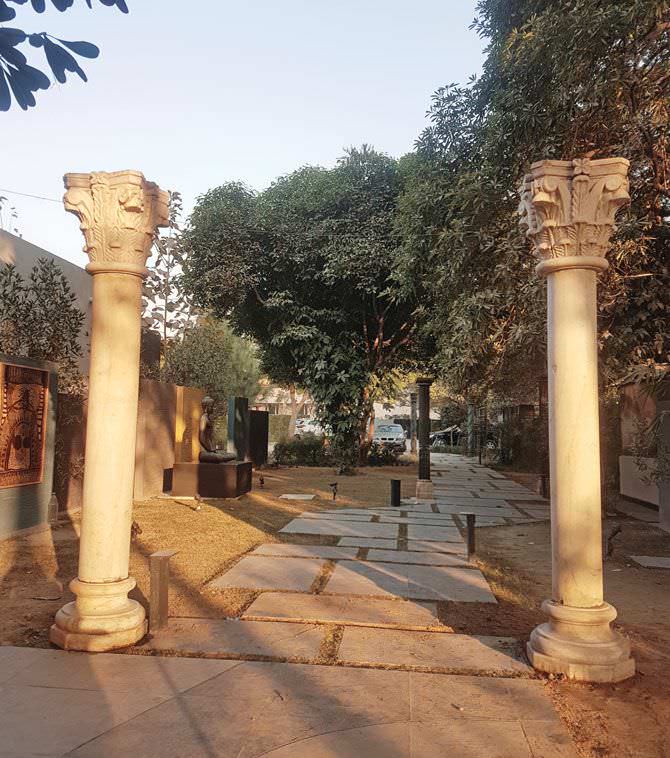 Layout
It depends on your philosophy, what you believe in and then finding a way to give it an expression. An outdoor space is as much a reflection of your personality; So, if you are secretive and like to reveal slowly, or are just who is looking for a quiet, then styling outdoors is a great way to achieve it.