Venice - Man-Made Heaven On Earth
Prathamesh is a professional travel photographer based in Nashik, Maharashtra. Being a creative soul from the beginning, bits and pieces of arts always fascinated him, and thus, with the desire of creating something of his own, his photographic journey began in 2013.
Prathamesh Dixit
The Kumbhmela of 2015 was the turning point of his expedition, where he realised his true potential and zeal for the art. Now his camera is always in search of serene landscapes, magical cityscapes, storydriven culture and characters around us. His work has been acknowledged on international platforms such as International Photography Awards IPA, Black and White Spider Awards and International Color Awards, along with photographic exhibitions in cities such as Bangalore, Mumbai, Pune and Nashik. More of his work can be viewed on www.prathameshdixit.com.
If you are one of those who think city destinations are not worth it anymore for travelling then you haven't been to this place yet! In my school days, "The Italian Job" was the first movie which made me fall in love for this place. It was beyond acceptance for a child like me to imagine the existence of human life in a city which is completely filled with water.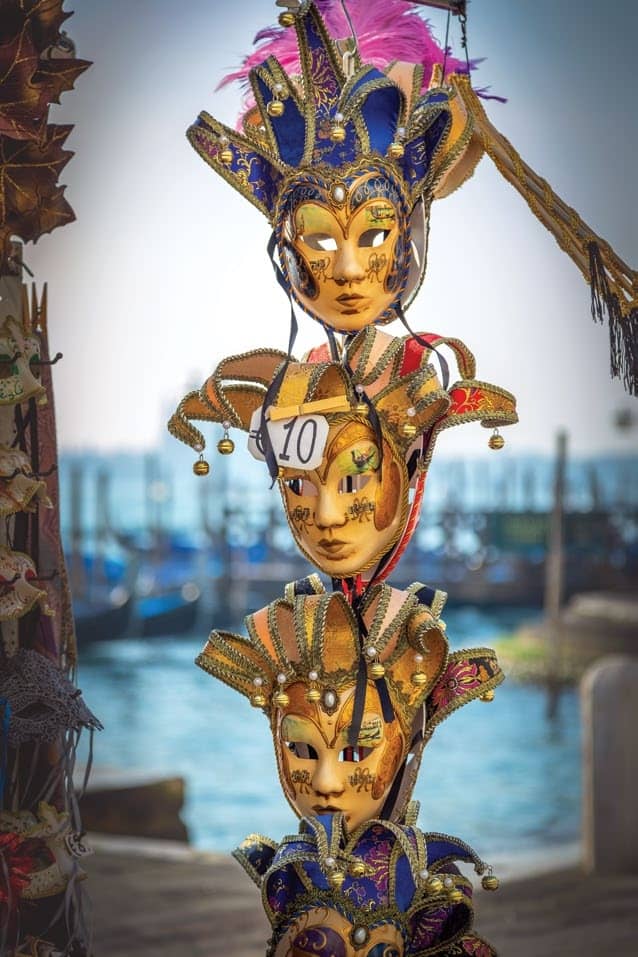 Since then, I have always wanted to visit this heaven at least once in my life. Yes, it was an impossible dream, but never unachievable! My photographic life gave me this opportunity and I wanted to make the absolute best out of it. In my short but eventful travel experience, Venice has to be man's greatest creation on earth. And I am sure that you will agree with me by end of this article.
Its name 'Venice' is derived from the Veneti people, residing on the land back in 10th century BC. The city earned itself some interesting names over the generations such as La Dominante, La Serenissima, Queen of the Adriatic, City of Water, City of Masks, City of Bridges, The Floating City, and City of Canals. This heaven is home to 55,000 residents in the core city and a capital of the Veneto region. Surrounded by the waters of the Adriatic Sea, the city is a big maze of water canals, small alleys and bridges all over. The city is recognised as a UNESCO world heritage site now and mostly famous for its beauty, architecture and artworks. Back in the days it played a major role in artistic moments and was also an important centre of commerce. Today it is always on top of the list for people travelling inside Europe.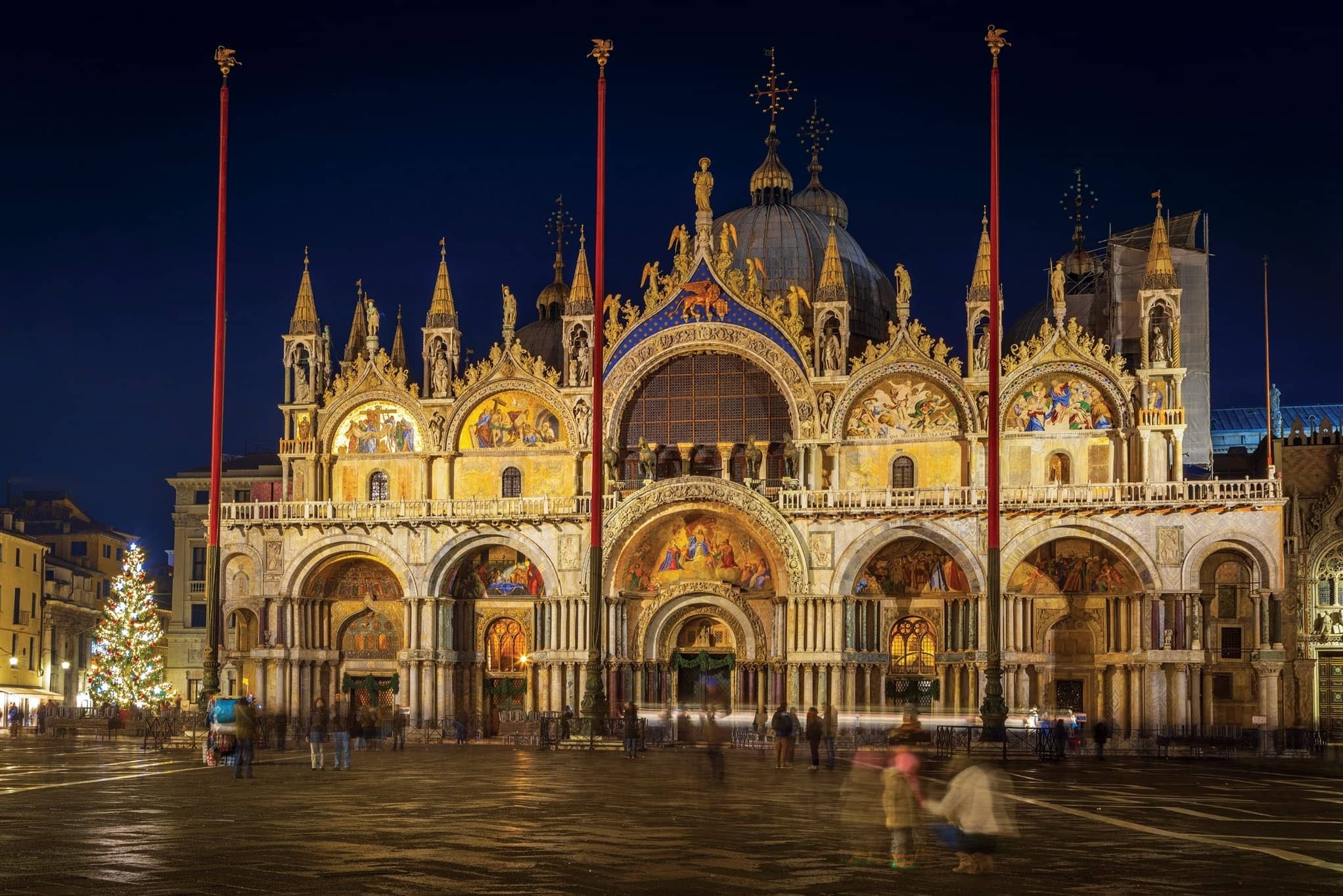 Some amazing facts of Venice
Venice has around 170 water canals and a whopping 400 bridges in the city.
The city does not have any bikes inside. In fact bikes, bicycles, roller skates etc are banned. It's just not possible to use them.
Venice was built on wooden logs of alder trees known for their water resistance. They were brought here from countries such as Slovenia and Croatia.
Venice is a combination of 118 small islands.
The Grand Canal is the biggest out of the 170 canals. It flows through the middle of the city. It is of two and a half mile long and 16-feet deep. Most of the traffic in the city happens through the grand canal, which connects different stopovers.
The world's narrowest street is in Venice itself, which is just 53 cm wide at chest level.
Venice does not have street public transport. The only way to roam around Venice is either by walking, by public transport of water buses called as Vaporetto or by private water taxies.
Continue Reading with Magzter GOLD
Log-in, if you are already a subscriber
Get unlimited access to thousands of curated premium stories and 5,000+ magazines
READ THE ENTIRE ISSUE
November 2019
Perfecting Commercial Art
Smart Photography
Right Where You Need It
Smart Photography
Let's Create An HDR Image Using Aurora HDR 19
Smart Photography
The Pro Siblings
Smart Photography
A Bigger Galaxy
Smart Photography
Venice - Man-Made Heaven On Earth
Smart Photography
Top 10 Cameras
Smart Photography
Luxuriant Cityscapes
Smart Photography
A Match For Medium Format?
Smart Photography
Six Common Mistakes And Remedies
Smart Photography
Joaquin Phoenix Discusses Preparing For Role In 'Joker'
AppleMagazine
Shavings & Sawdust
Woodworker West
LA Venice Beach
Business Traveller Middle East
Whatever Floats Your Boat
Fairlady
Italian Island Hopping
Business Traveller India
Walking In The Venetian Hills
Woman's Weekly Living Series
The Medium Is The Message
T Singapore: The New York Times Style Magazine
Full Speed Ahead
The CEO Magazine India
Clooneys In Crisis George & Amala Bitter Bust-up
Woman's Day Magazine NZ
Up A Lazy River
Cotswold Life