Paris - The City Of Arts & Cultures
Who doesn't want to visit this classic land?
Bonjour!
Paris! Well, well, who doesn't want to visit this classic land? It's one of those cities which everyone dreams of visiting at least once! Almost 23 million visitors in a year proves the hunger by tourists for sure. While Paris is a year-round destination, its European vibes take over in the summer, and this city can be seen at its absolute peak of visits in this season. Culture, fashion, romance, history, art — you name it, and this city puts it up for you!
Its famous 'Paris' (par EE in French) name is derived from its early inhabitants, the Celtic 'Parissi' tribe. Along the journey of ages, the city has come through a lot of its own ups and downs to reach where it is today. With my different travelling experiences, I have realised that it's the people of that place, who provide a unique identity to it — with their beyond-life visions in the form of creativity and arts. And Paris is an absolute example of it!
City of Lights, City of Love, City of Monuments and Museums are few feathers which this city continues to carry over generations. Due to its leading role during the Age of Enlightenment and being one of the leading European cities to use gas street lights on a large scale, it has been referred as the City of Lights for centuries now. No wonder today it is glowing at nights to its absolute best and continues to carry on the legacy!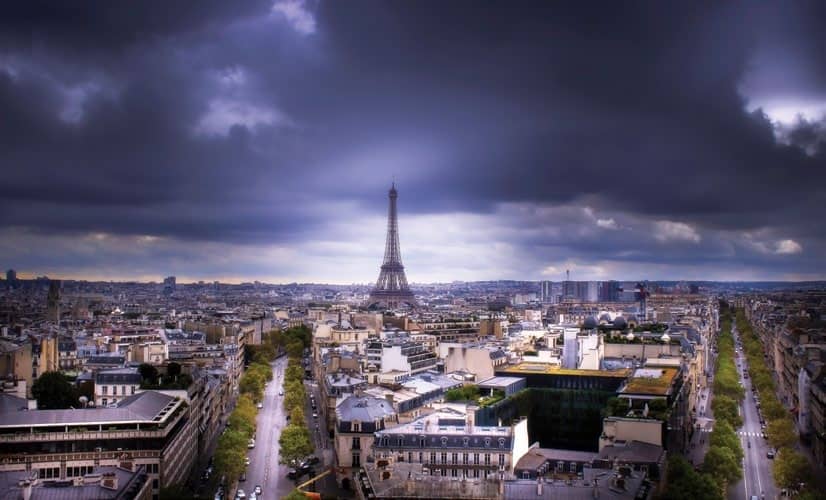 Photographing the dominant urban side of Paris was indeed a wonderful experience, and I totally enjoyed the photographic exploration of this place.
The biggest makeover of the city happened when the city decided to build the tallest tower in the world back in 1887 – 89. Yes, it was the famous Eiffel Tower! The epitome of love and romance! It is indeed a dream of every couple to enjoy a romantic evening under this iconic man-made structure. However, did you know that this structure was highly criticised for its architecture and dominance over Paris cityscape in the early stages? It is so ironical to note that everything which is big and iconic has to go through hard criticism at the very beginning!
This 324-metre-tall structure was supposed to be standing only for 20 years. However, the government decided to keep it when the tower became Paris's useful asset for radio communications and research along with being a famous tourist attraction.
Continue Reading with Magzter GOLD
Log-in, if you are already a subscriber
Get unlimited access to thousands of curated premium stories and 5,000+ magazines
READ THE ENTIRE ISSUE
July 2019
Perfecting Commercial Art
Smart Photography
Right Where You Need It
Smart Photography
Let's Create An HDR Image Using Aurora HDR 19
Smart Photography
The Pro Siblings
Smart Photography
A Bigger Galaxy
Smart Photography
Venice - Man-Made Heaven On Earth
Smart Photography
Top 10 Cameras
Smart Photography
Luxuriant Cityscapes
Smart Photography
A Match For Medium Format?
Smart Photography
Six Common Mistakes And Remedies
Smart Photography
Best Buy Cruises Into The Holidays
Techlife News
Exploring the Peloponnese with Fido
FIDO Friendly
Doggy Gets a Day Out
FIDO Friendly
When Is The Right Time To Cut Loose And Sail Away?
Yachting World
Pooja Hegde Discovers AlUla, The Best-Kept Secret Of Arabia
Travel+Leisure India
¿Cómo le hace para viajar tanto?
Cosmopolitan en Español - México
Encore Buenos Aires!
Business Traveler
Playing It Safe
Aloha - Maui Visitor Guide
How Do You Decide Which Cruise Line Is Right For You?
Global Traveler
5 Tips For A Healthy Holiday Meal
Alternative Medicine