The Land of Dawn-lit Mountains
Arunachal Pradesh is home to picturesque mountains, unexplored passes, tranquil lakes and famous monasteries. It is bordered on the south by Assam, on the west by Bhutan, on the north and north-east by China and on the east by Myanmar. The past knowledge about Arunachal Pradesh and its people is known mainly through oral literature and a number of historical ruins found mainly in the foothills. The widely scattered archaeological remains – Itafort, Malinithan, Bhishmaknagar, Rukmininagar, Bhalukpung, Nakshaparvat, Parsi-Parlo, etc. found at different places in Arunachal Pradesh bear testimony to its rich cultural heritage and linkages with the rest of the country. Arunachal Pradesh is blessed with tribal cultures, high altitude mountains, pristine lakes, picturesque hillside villages and alpine Buddhist monasteries. Mostly known for its snowclad mountains that offer a breathtaking view during the winters, this state is ideal for motorbiking, wildlife tours, trekking and rafting expeditions and interactive tribal tours. Some of the best destinations to be explored are:
Tawang
Nestled in the lap of the snow-clad Himalayas, this beautiful town shares its border with Tibet towards the north and Bhutan to the south-west. It is considered to be a soul-seeker's paradise for adventure enthusiasts, hiking, trekking, mountain-biking and wildlifespotting. It is known for being the birthplace of the Dalai Lama and has gained fame for its beautiful monasteries. The best time to visit Tawang is the summer season.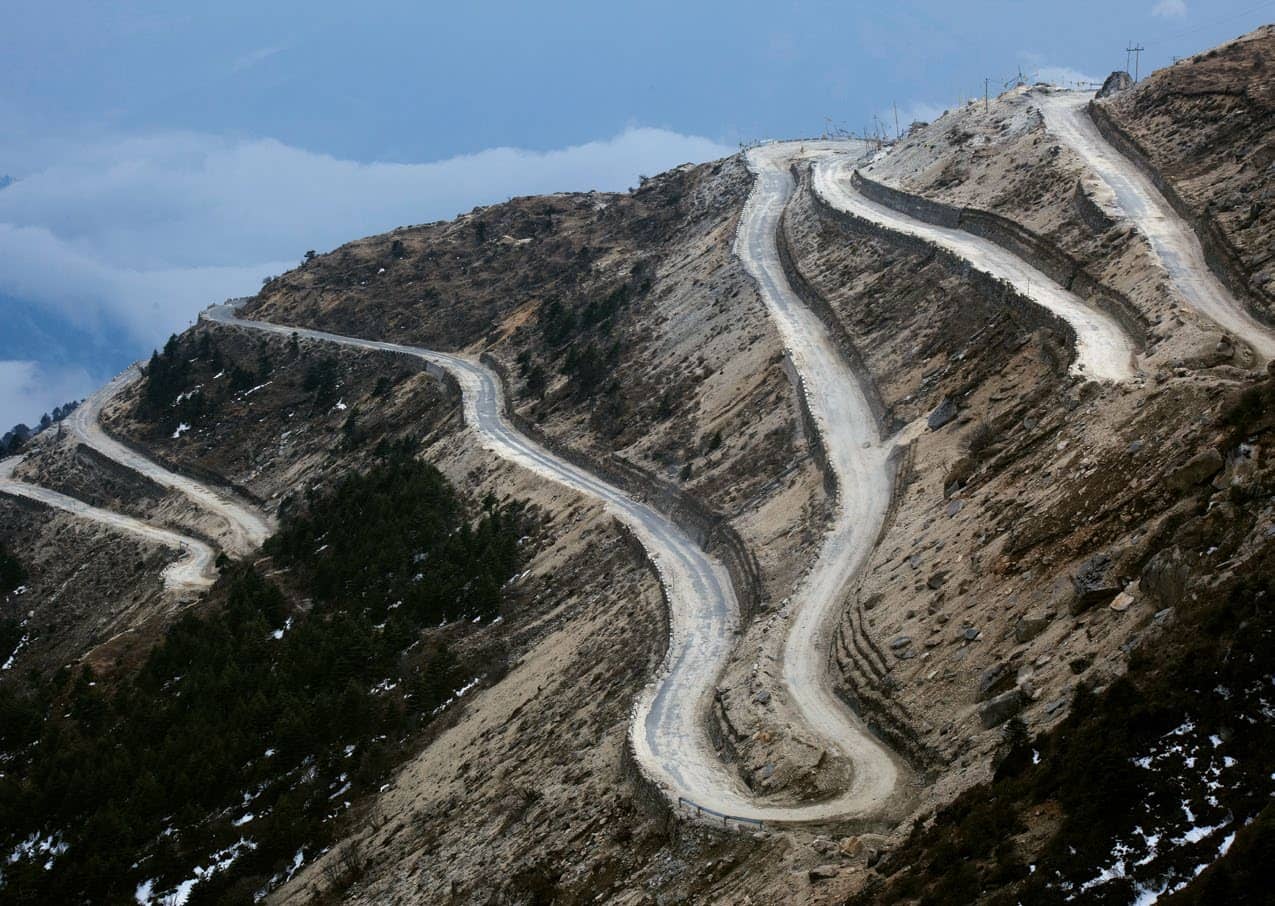 Tawang Monastery
Continue Reading with Magzter GOLD
Log-in, if you are already a subscriber
Get unlimited access to thousands of curated premium stories and 5,000+ magazines
READ THE ENTIRE ISSUE
July 2019
Perfecting Commercial Art
Smart Photography
Right Where You Need It
Smart Photography
Let's Create An HDR Image Using Aurora HDR 19
Smart Photography
The Pro Siblings
Smart Photography
A Bigger Galaxy
Smart Photography
Venice - Man-Made Heaven On Earth
Smart Photography
Top 10 Cameras
Smart Photography
Luxuriant Cityscapes
Smart Photography
A Match For Medium Format?
Smart Photography
Six Common Mistakes And Remedies
Smart Photography
ARCTIC TRUCKS. MARS ROVER
4LOW Offroad Magazine
De asfalto a Trail
Men's Health en Español
On Thin Ice
Playboy Sweden
Dean Revisited
Trail Runner
Fighting Gravity
Trail Runner
Riverside Roadster
Street Rodder
Colorado Rockies - The Run Of Your Life
Bloomberg Businessweek
Mighty Fine River Rhine
Porthole Cruise Magazine
Switzerland - Heart of the Highlands
Global Traveler
Quebec - Canada's Next Mountain Biking Powerhouse
Bike