Digital cameras, smartphones and the ever-increasing connectivity have increased the popularity of photography, whether you consider it an art, craft, profession or hobby. While many avenues have opened up for self-learning, including YouTube channels and online tutorials, there is no alternative to a well-mentored practical session. This has led to many professionals taking up teaching photography as their full-time profession. At Smart Photography, we receive many queries about the photography institutes catering to one or more genres of the craft. We connected with leading photography institutes in the country, seeking the details of their courses. The following pages feature the photography schools who sent us the details within the specified time limit. There are many more schools in the country for photography, but time and other constraints limit the scope of our coverage.
BHARATI VIDYAPEETH'S SCHOOL OF PHOTOGRAPHY
Bharati Vidyapeeth's School of Photography (BVSP), India's top Photography Institution. BVSP is a state-of-the-art school of photography which imparts quality education in photography and cinematography using the best resident faculty. BVSP has faculty who between themselves have successfully executed assignments for top national and international brands, corporate houses, publications, and Bollywood. They bring to the table vast reserves of experience gleaned from numerous professional shoots and guest faculty like Avinash Gowariker, Jaideep Oberoi, Fawzan Hussain, Tarun Khiwal, Kedar Bhat, Nitin Tandon, Vaibhav Mahajan, Achyut Palav and The Art Quotient besides other professionals. BVSP has the latest technology and equipment to develop soft skills, techniques, and understanding of the art and commerce of photography and cinematography. The school is located in the sprawling 100-acre campus of Bharati Vidyapeeth at Dhankawadi in Pune, a vibrant and bustling metropolis and the cultural capital of Maharashtra. With a massive student population, the ever growing IT industry, the presence of industry stalwarts and the right mix of culture in its vibrant theatre, music and literary space, Pune has all the right ingredients to be the perfect location for a school of photography. The school can safely lay claim to the title of being the most up-to-date as far as infrastructure and facilities are concerned.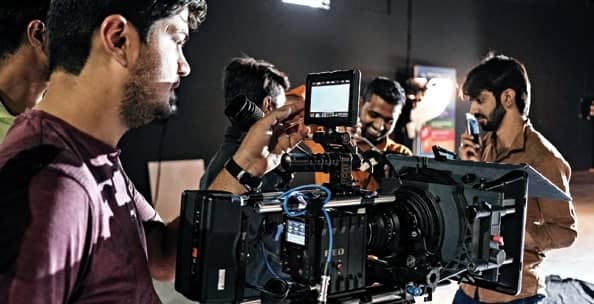 Courses
3 years course: BA (Hons) in Photography and Cinematography
2 years course: Diploma in Photography and Digital Imaging
1-year course: Post Graduate Diploma in Commercial Photography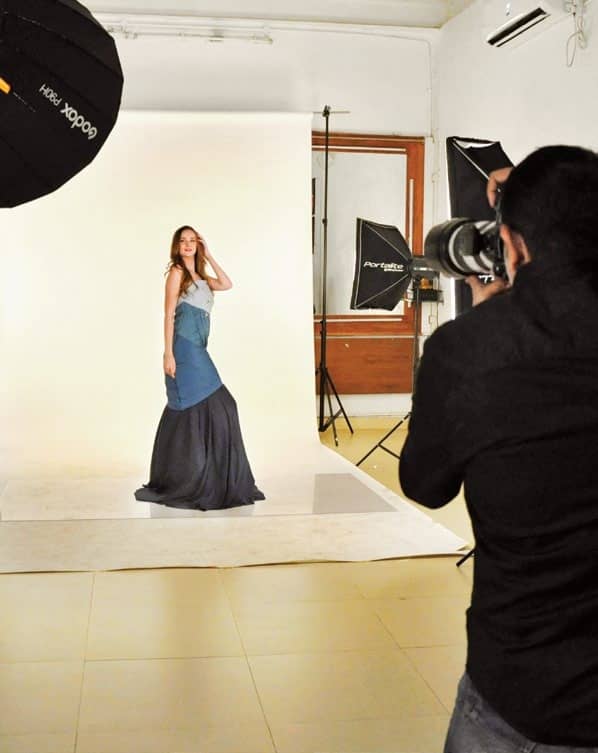 LE MARK SCHOOL OF ART AND DESIGN
Continue Reading with Magzter GOLD
Log-in, if you are already a subscriber
Get unlimited access to thousands of curated premium stories and 5,000+ magazines
READ THE ENTIRE ISSUE
April 2019
Perfecting Commercial Art
Smart Photography
Right Where You Need It
Smart Photography
Let's Create An HDR Image Using Aurora HDR 19
Smart Photography
The Pro Siblings
Smart Photography
A Bigger Galaxy
Smart Photography
Venice - Man-Made Heaven On Earth
Smart Photography
Top 10 Cameras
Smart Photography
Luxuriant Cityscapes
Smart Photography
A Match For Medium Format?
Smart Photography
Six Common Mistakes And Remedies
Smart Photography
Weight Room Promotes Fitness At DISHS
Island Ad-Vantages
Stonington student is a 'STAR'
Island Ad-Vantages
Mariners carry over success from last season
Island Ad-Vantages
GSA Girls Show Promise In Early Losses
Island Ad-Vantages
Deer Isle Garbage Man Retires After Half A Century Of Work
Island Ad-Vantages
SAN FRANCISCO AIMS TO REIN IN TESTS OF TECH IDEAS ON STREETS
AppleMagazine
NETFLIX SAYS MORE THAN 26M WATCHED 'THE IRISHMAN' IN 7 DAYS
AppleMagazine
OVER $500K IN ROBOTICS GRANTS GOING TO 101 SCHOOLS
AppleMagazine
NEW AMAZON LEASE FOR NY SPACE RENEWS DEBATE OVER FAILED DEAL
AppleMagazine
NATO RESEARCHERS: SOCIAL MEDIA FAILING TO STOP MANIPULATION
AppleMagazine