Bangkok, also known as the "Sin City of Asia", is a thriving metropolis in Thailand.
It welcomes more visitors than any other city in the world and it doesn't take long to realise why. Bangkok is a city of contrasts, with action at every turn. Marvel at the gleaming temples, catch a tuk tuk along the bustling Chinatown or take a longtail boat through the floating markets. Food is another highlight of Bangkok, from local dishes served at humble street stalls to haute cuisine at romantic rooftop restaurants. The number of places you can visit and local spots that offer the experiences of a lifetime will make you want to come back to Bangkok for more.
Best Destinations at Bangkok
Grand Palace & Wat Phra Kaew
The Grand Palace and Wat Phra Kaew command respect from all who have been there. Built in 1782, the home of Thai kings and the royal court for 150 years, the Grand Palace continues to enthral visitors with its beautiful architecture and intricate details. The Grand Palace complex is situated on the banks of the Chao Phraya River and is surrounded by four walls, with a combined area of 218,400 square metres.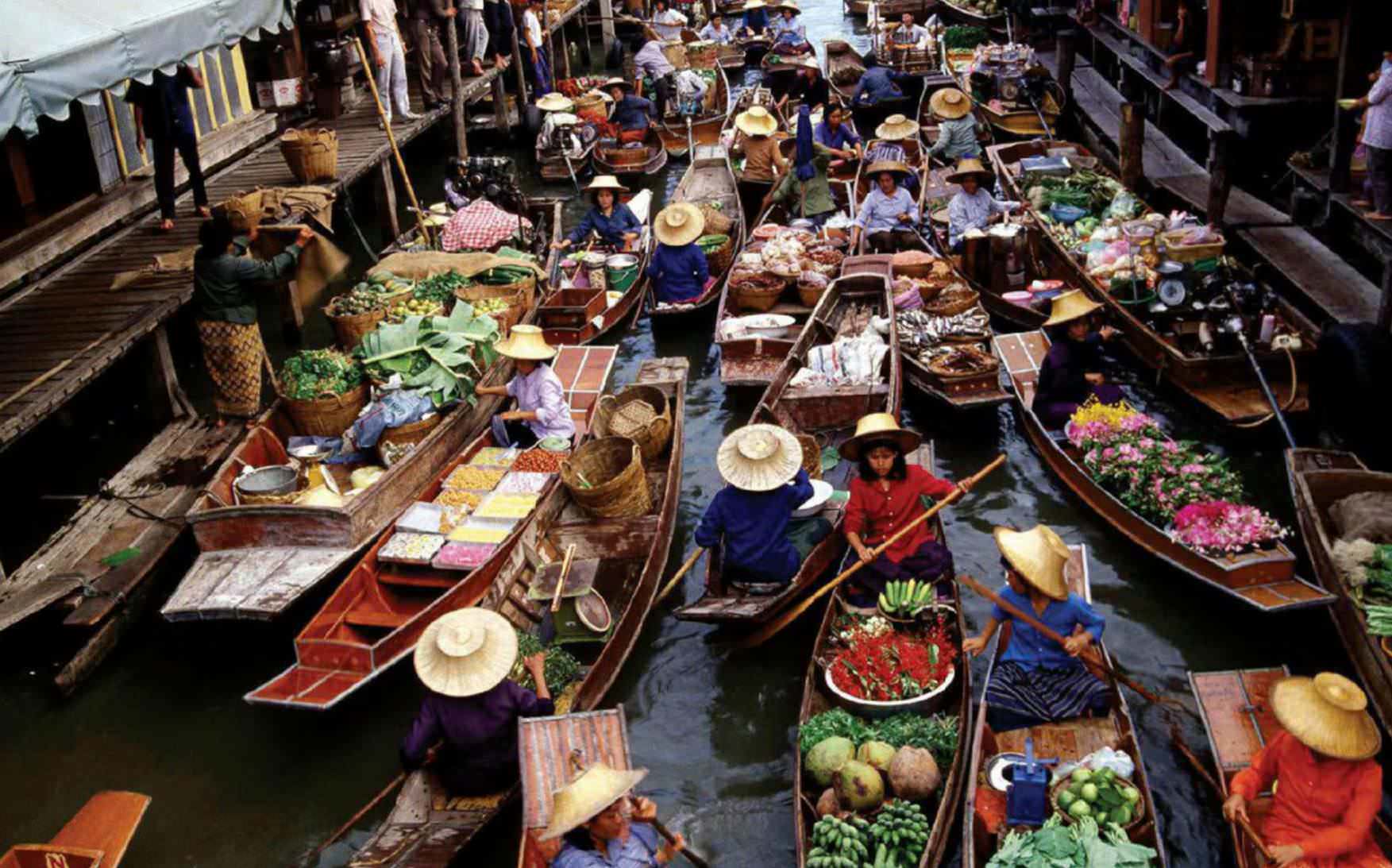 The Grand Palace is divided into four main courts, separated by numerous walls and gates: the Outer Court, the Middle Court, the Inner Court and the Temple of the Emerald Buddha, which is located in one corner of the Outer Court. The Central Court is where the residence of the king and the halls used for conducting state business were located. Only two of the throne halls are open to the public, to marvel at the exquisite detail on the facades of these impressive structures. The Inner Court is where the king's royal consorts and daughters lived; it was like a small city entirely populated by women and boys under the age of puberty. Even though no royalty currently reside in the Inner Court, it is completely closed to the public.
Continue Reading with Magzter GOLD
Log-in, if you are already a subscriber
Get unlimited access to thousands of curated premium stories and 5,000+ magazines
READ THE ENTIRE ISSUE
January 2019
Perfecting Commercial Art
Smart Photography
Right Where You Need It
Smart Photography
Let's Create An HDR Image Using Aurora HDR 19
Smart Photography
The Pro Siblings
Smart Photography
A Bigger Galaxy
Smart Photography
Venice - Man-Made Heaven On Earth
Smart Photography
Top 10 Cameras
Smart Photography
Luxuriant Cityscapes
Smart Photography
A Match For Medium Format?
Smart Photography
Six Common Mistakes And Remedies
Smart Photography
Thai Treats
Global Traveler
The 12 Best Rooftop Bars Around The World
Business Traveler
Christmas Delights
Condé Nast Traveller India
15 Rooftop Bars Across The World
Condé Nast Traveller India
Grandeur, Opulence, Elegance...
Hotelier India
Finding SERENITY
Marie Claire Malaysia
Girls' Getaway In Bangkok
EL Singapore
Anantara Hotels Announces Dates for 2020 King's Cup Elephant Boat Race & River
Food & Health
10th Mekong Ganga Cooperation Ministerial Meeting Held
Engineer's Exclusive Current Affairs MADE EASY
72 Hours In The Land Of Smiles
Eclectic Northeast