THE VOLKSWAGEN TIGUAN WAS launched in May this year, with the Comfortline priced at Rs 27.98 lakh and the top-end Highline at Rs 31.38 lakh (both ex-showroom, Delhi). You probably know this already. Once the price was revealed, most of us had preconceived notions about the VW, many terming it pricey for a five-seater soft-roader. But hold on. I've just driven this well-made German car and feel it definitely deserves a fair fighting chance.
Just like the Škoda Yeti, the Tiguan will appeal to a niche audience — those who appreciate Europe's fine fit and finish, a taut ride, understated design and parts fit to last. If you remember, many Yeti buyers were initially hesitant to buy the odd-ball SUV but, having used it over the years, aren't willing to part with it even now. The Tiguan has similar traits.
This smallest SUV from the company is the first from Volkswagen India to be based on the MQB platform. The monocoque underpinning gives it sedan-like dynamics and the standard all-wheel drive ensures that it never shies away from adventure. The marketing team is certain that the Tiguan, with its comparatively cheaper sticker price and practicality, would lure Mercedes-Benz GLA and BMW X1 buyers.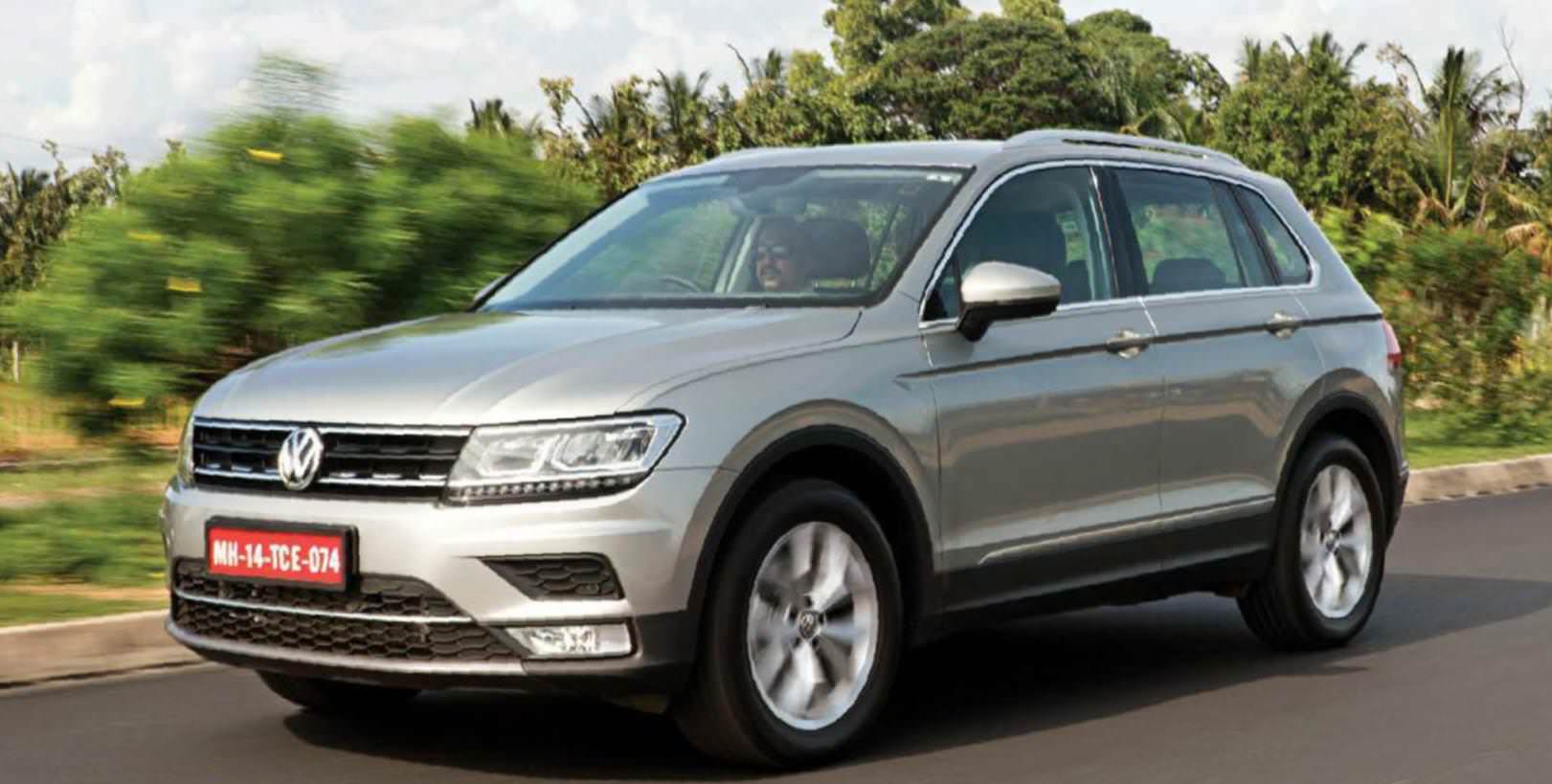 The understated design of the Tiguan works for me. Without unnecessary flares or confusing lines, the bold character lines give it a strong stance. The VW design is simple and effective; something that won't go off the menu soon and age gracefully.