Like 'doctor who' the Nissan Micra has suffered a rollercoaster journey over the years. One moment, it's a Brit-bubble hit, the next it transforms into a malformed pink convertible even diehard fans would struggle to love. It shows how badly global product syndication can work, ping-ponging between manufacturing and styling bases in Japan, Sunderland and India. No wonder the end result was a culture clash of fusion design.
So it comes as considerable relief that Nissan are atoning for the outgoing bland box. Make no mistake: the new 2017 Micra is a wildly better product, engineered and built in Europe to better suit local tastes.
The wardrobe is more contemporary, with a modish swagger where before greige cardies were order of the day. It's quite fussy in places — and colour-dependent — but it's an interesting design with a hint of mono box stretched over its 3,999-mm-long footprint.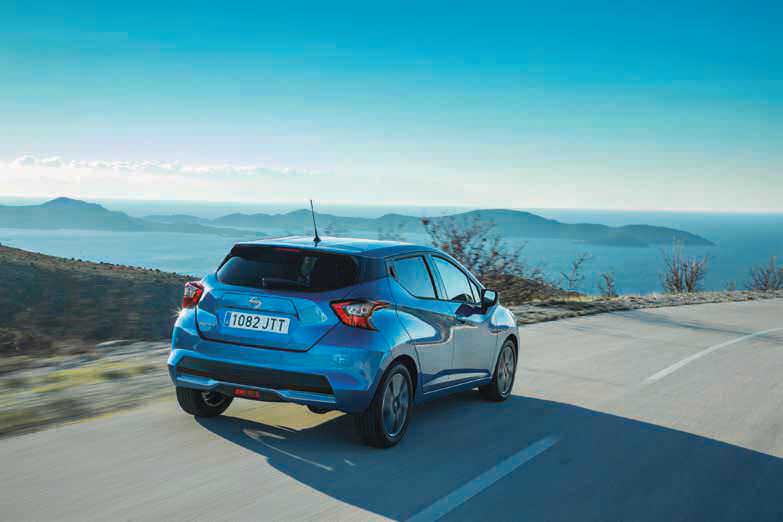 Step inside. It's roomy up front, though hardly vying for the Fabia's Tardis honours, and that rakish roof-line gobbles rear headroom, while the chunky C-pillar and hidden rear door-handles create an over-the-shoulder blind spot. Take care in car parks.
But thereafter, it's mostly good news. The cabin is crisp and modern, with an easy-to-operate touch screen (standard from