Who Killed The Masked Marvel?
David bacon played a crime-fighting superhero on screen, but the villain who murdered the actor in broad daylight has remained a Hollywood mystery for more than 75 years.
IT WAS A SUNNY SUNDAY AFTERNOON AROUND 5 P.M. ON SEPT. 12, 1943, IN VENICE, CALIF., WHEN 12-YEAR-OLD LORRAINE SMITH happened to look out her window and notice something peculiar. There below was a burgundy Austin sports car heading east on Washington Boulevard. But something was off. The car was bumping and bouncing across the road that runs parallel to her home, narrowly avoiding crashing into a telephone pole before jumping the curb and finally landing in a bean field. Grabbing her telescope for a closer look, the young girl noticed something else: The man behind the wheel was nearly naked. And then things got really weird.
Wearing only blue bathing-suit trunks, the driver opened the car door and stumbled about 15 feet before falling to the ground, covered in blood. A man named Wayne Powell, who had witnessed the crash, rushed to the scene. "Help me, please help me!" cried the bloody, half-naked driver while writhing between beanstalks. Powell told him to lie still and save his energy. "Who did this?" Powell asked. The driver could not answer. Ten minutes later, he was dead.
The scene—complete with a steering wheel soaked in blood and bloody handprints on the drivers-side window—sounds like something that would come straight out of a pulpy 1940s film serial. Which makes the fact that the victim was the star of just such a project all the eerier.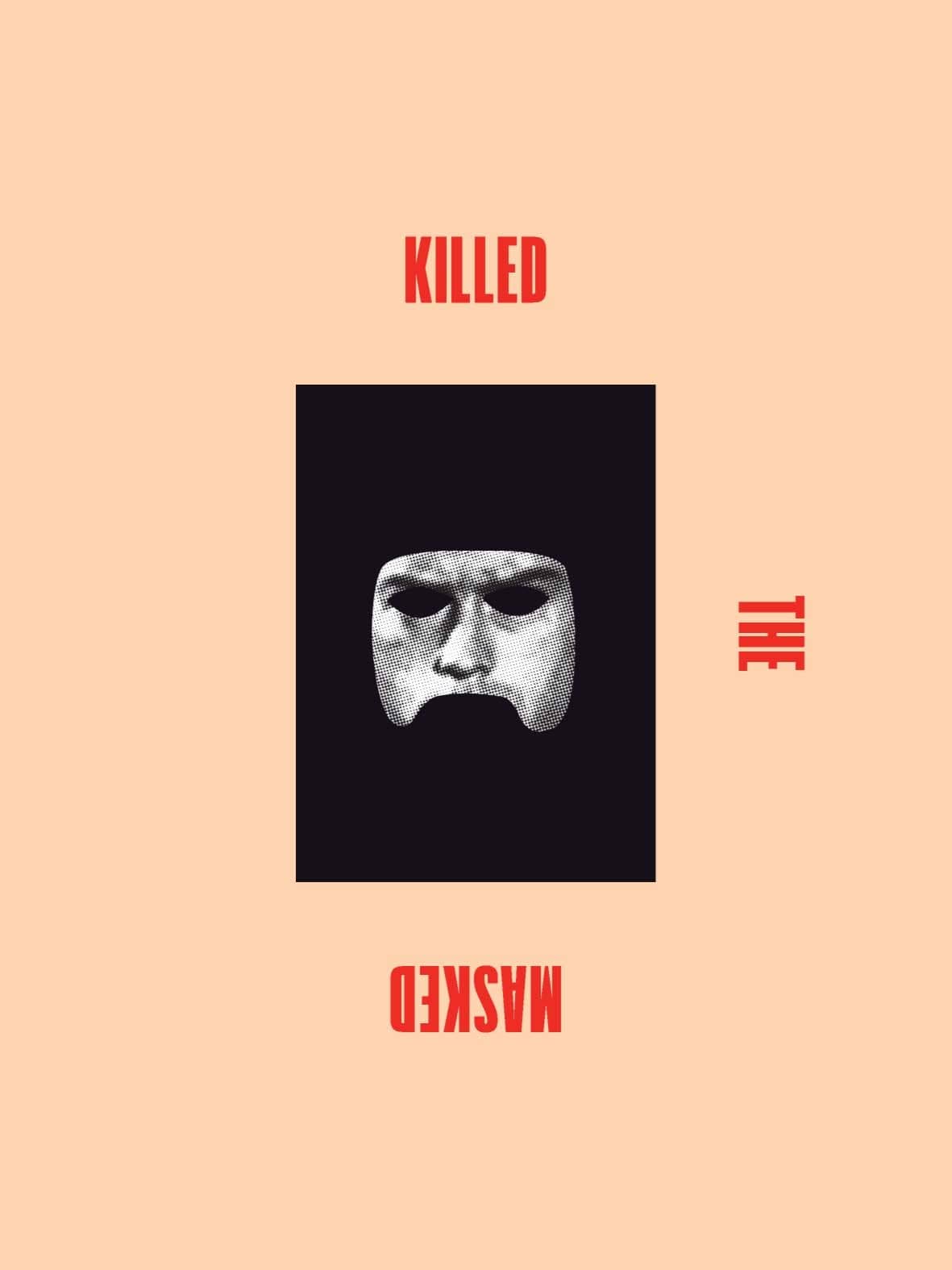 Twenty-nine-year-old David Bacon was not just an actor; he was the Masked Marvel! A mild-mannered insurance inspector moonlighting as a World War II superhero taking on an evil Axis enemy hell-bent on sabotaging America's war industry, the Masked Marvel was the seemingly infallible star of a 12-episode serial bearing his name. "When the Masked Marvel goes after a man, he's finished," proclaimed one baddie. "The Marvel learns everything and strikes from nowhere!"
But the man behind the mask was struck down himself just two weeks after filming had completed in a mystery that, more than 75 years later, still bursts with intrigue and has yet to be solved. Why did Bacon write a new will shortly before his death? What's that about a diary written in a secret code? Who was the unidentified "angry" man seen at a Bacon-rented apartment? How come police ruled out a person who confessed to the crime not once, but twice? So many questions remain unanswered, including the biggest one of all: Who killed the Masked Marvel?
GASPAR GRISWOLD BACON JR. was born in 1914 to a prominent Boston family that traced its roots to Plymouth Rock. Bacon's grandfather attended Harvard with Teddy Roosevelt and served as Roosevelt's secretary of state and ambassador to France; his father was president of the Massachusetts State Senate and a lieutenant governor for the state. After graduating from Deerfield Academy prep school, Bacon—who would later change his stage name to David—attended Harvard, writing and starring in productions of the famed Hasty Pudding club and acting alongside then-president Franklin Roosevelt's youngest son, John.
The actor's big break in Hollywood came while playing a doomed nephew of Benedict Arnold trying to redeem his family's name in 1942's Ten Gentlemen From West Point. Though Bacon was far from top billing and was appearing only in his first film, everyone on set—including headliners George Montgomery and Maureen O'Hara—referred to Bacon as "our star," The Boston Globe reported. "He's really terrific," director Henry Hathaway told the Globe. "Half the time he drove us nuts, with muttering his lines between takes, brooding over his method."
Tall, dark, and handsome, Bacon was described as the next Henry Fonda, and with Hollywood in the midst of a leading man shortage at the time, the fresh-faced actor hoped to fill the void and start his path toward stardom. "In Hollywood, the greatest sin is to be unnoticed," wrote Hollywood reporter Mayme Ober Peak. "Such means death to a player's career. Not so with David Bacon, who is now not only noticed but well remembered."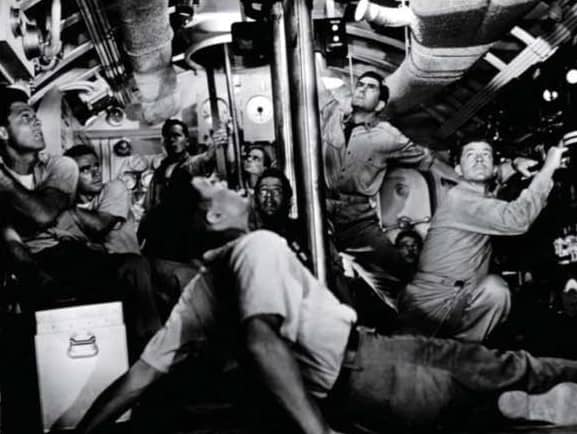 Bacon landed roles in five movies altogether before scoring what he hoped would be his breakthrough in The Masked Marvel. The 12-episode Republic Studios serial was an action spectacular that also served as era-typical wartime propaganda. The hero was trying to take down Japanese spy and saboteur Mura Sukima, a cringe-worthy villain notorious for blowing things up in the hope of hampering Allied forces and causing the United States' war production "to break down." The big twist (and one that Republic had used in The Lone Ranger) was that neither the characters nor the viewers knew the identity of the titular star until the very last scene of the series, when unassuming insurance agent Bob Barton (played by Bacon) took off his mask to reveal himself as the mysterious crime-fighting hero. Two weeks after filming that scene, Bacon would be dead.
While the Masked Marvel character protected people from harm, those actually appearing in the films were considerably less fortunate. The role of Bob Barton was considered cursed even before Bacon's untimely demise. In fact, Bacon only got the role after four other actors were injured. Another time, during the filming of a particularly intense fight scene, every single actor participating was hurt except Bacon. "I better look out or something might happen to me," the actor was heard joking while leaving the set. "I'll probably get hurt going home in my car tonight."
And then there is this: David was not the only actor with the last name of Bacon playing an insurance agent in The Masked Marvel who perished prematurely. Rod Bacon (no relation), who played Jim Arnold in the serial, died five years later in 1948 at the age of 33.
Continue Reading with Magzter GOLD
Log-in, if you are already a subscriber
Get unlimited access to thousands of curated premium stories and 5,000+ magazines
READ THE ENTIRE ISSUE
June 28, 2019
When Sleeping Rough Is The Only Way
Bloomberg Businessweek
The Kremlin Shrugs At Climate Change
Bloomberg Businessweek
The Business Cheering Brexit
Bloomberg Businessweek
Rethinking The Soros Fortune
Bloomberg Businessweek
Old Age Could Be A Beauty Gold Mine
Bloomberg Businessweek
US Says Cryptocurrency Expert Violated Nkorea Sanctions
AppleMagazine
Is Tennessee's Free College Program A Model For The Nation?
Bloomberg Businessweek
Workers Fired From Google Plan Federal Labor Complaint
AppleMagazine
CEOs Get A Buyback Bonus
Bloomberg Businessweek
Google Co-Founders Step Down As Execs Of Parent Alphabet
AppleMagazine