Part performance festival, part bacchanalia, Nicoletta Fiorucci'sVolcano Extravaganza in Stromboli is not for the faint of heart.Christopher Bagley makes the trip.
Last July, if you happened to be wandering around Naples or the Mediterranean island of Stromboli, you might have stumbled upon some unexpected sights. One evening, just before dusk, in the public courtyard of a decaying Neapolitan palazzo, 10 naked Italian men faced off in a soccer match, grunting their way around a makeshift field while spectators watched with a mixture of fascination and feigned nonchalance. The next afternoon, on the outskirts of the city, the volcanic crater Solfatara belched sulfurous columns of steam as dancers in red unitards leaped around to a soundtrack of spoken word, delivered live by the poet Holly Pester. And at dawn two days later, on one of Stromboli's magnificently barren beaches, dozens of young revelers—their bodies smeared with glitter from an all-night dance party at a club up the hill—stripped and sauntered into the water. The British artist Eddie Peake, his emotions surging after orchestrating the events as part of an annual gathering called Volcano Extravaganza, burst into tears before joining the crowd in the sea.
What you might not have noticed during the four-day festival, which began in Naples and ended on the austere volcanic island, was an elegant blonde woman in Loro Piana shorts hovering discreetly at the fringes. Nicoletta Fiorucci doesn't like to make a show of herself at art events or parties—even if she's responsible for them, as was the case here. The founder of Fiorucci Art Trust, the London-based foundation behind Volcano Extravaganza, Fiorucci owns two houses on Stromboli, but she ceded them to staffers and invited guests, retreating every night to sleep on a yacht moored just offshore. She barely exchanged a word with Peake until the festival's last day. ("Eddie is very shy, and he's working, and I don't want to disturb him," she told me.) But with her no-nonsense tactfulness and her knack for fostering an atmosphere of unbridled creative freedom, Fiorucci has been endearing herself to a whole generation of artists. In a world full of art foundations that are thinly veiled bids for social clout, the trust is an outlier that manages to be the real thing.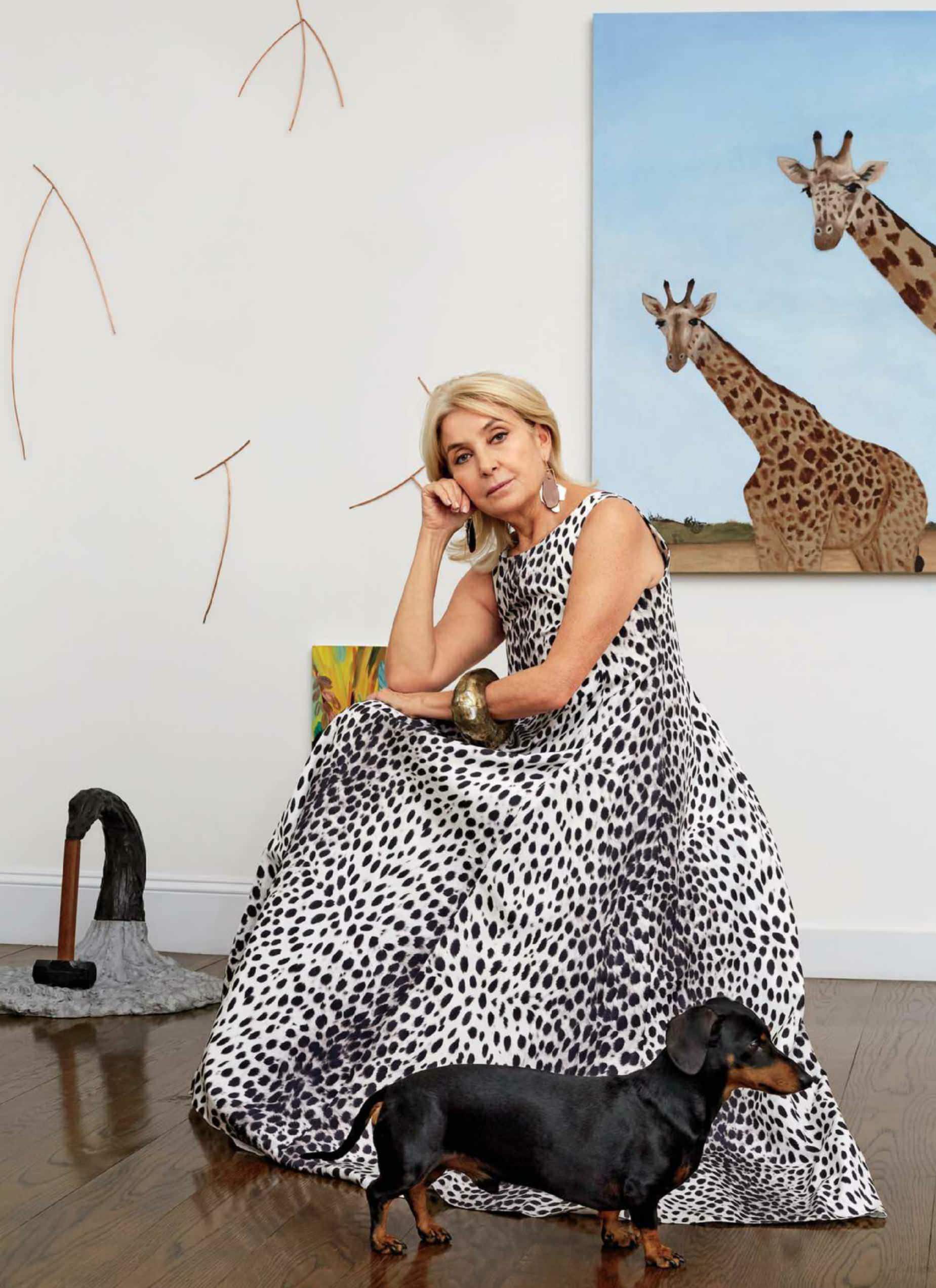 "In many ways, this experience is exactly what artists aspire to," said Peake, who wore a Maradona soccer jersey as he coached his team through the festival's eight performances, at eight separate locations.
Making art on a remote volcano, he said, away from the scrutiny of London or New York or Basel, "you're free from the psychological constraints that are normally imposed on artists."
Volcano Extravaganza is also a reflection of its idiosyncratic Italian patron. Camille Henrot, the 2016 guest artist, called Fiorucci "a female Ulysses—someone who's always going to places where people rarely go or that are difficult to access." Case in point: Stromboli (pop. 500), the most forbidding of southern Italy's Aeolian Islands. With its stifling summer heat, lava rock beaches, lack of potable water, and ever-rumbling crater, it's one of those spots that seem determined to push everyone away—thereby making itself irresistible, at least to creative types. Devotees have ranged from Roberto Rossellini and Ingrid Bergman, who immortalized the island in their moody 1950 film Stromboli, Terra di Dio, to Nan Goldin and Cindy Sherman.
Continue Reading with Magzter GOLD
Log-in, if you are already a subscriber
Get unlimited access to thousands of curated premium stories and 5,000+ magazines
READ THE ENTIRE ISSUE
Best Performances Volume 1 2018