Designer Ashley Hicks puts his own provocative stamp on the high-style London apartment that was his famous father's pride and joy.
Being the child of one of the decorating world's undisputed gods surely makes it a challenge to carve out one's own creative niche. Just imagine the shadow cast as well as the whispered comparisons. But Ashley Hicks, only son of David the great and powerful— a jet-setting style dictator who shook up the 1960s with his electrifying geometric patterns, impudent color combinations, and spectacular dandyism—has done just that. In some ways, though, the apple hasn't fallen far from the tree. The younger Hicks even inhabits his father's two-room apartment at Albany, the redbrick residential complex that has been London's most coveted address since 1802, when Henry Holland, the Prince Regent's favorite architect, retrofitted and expanded the Duke of Albany's neoclassical mansion into lodgings for upper-crust bachelors.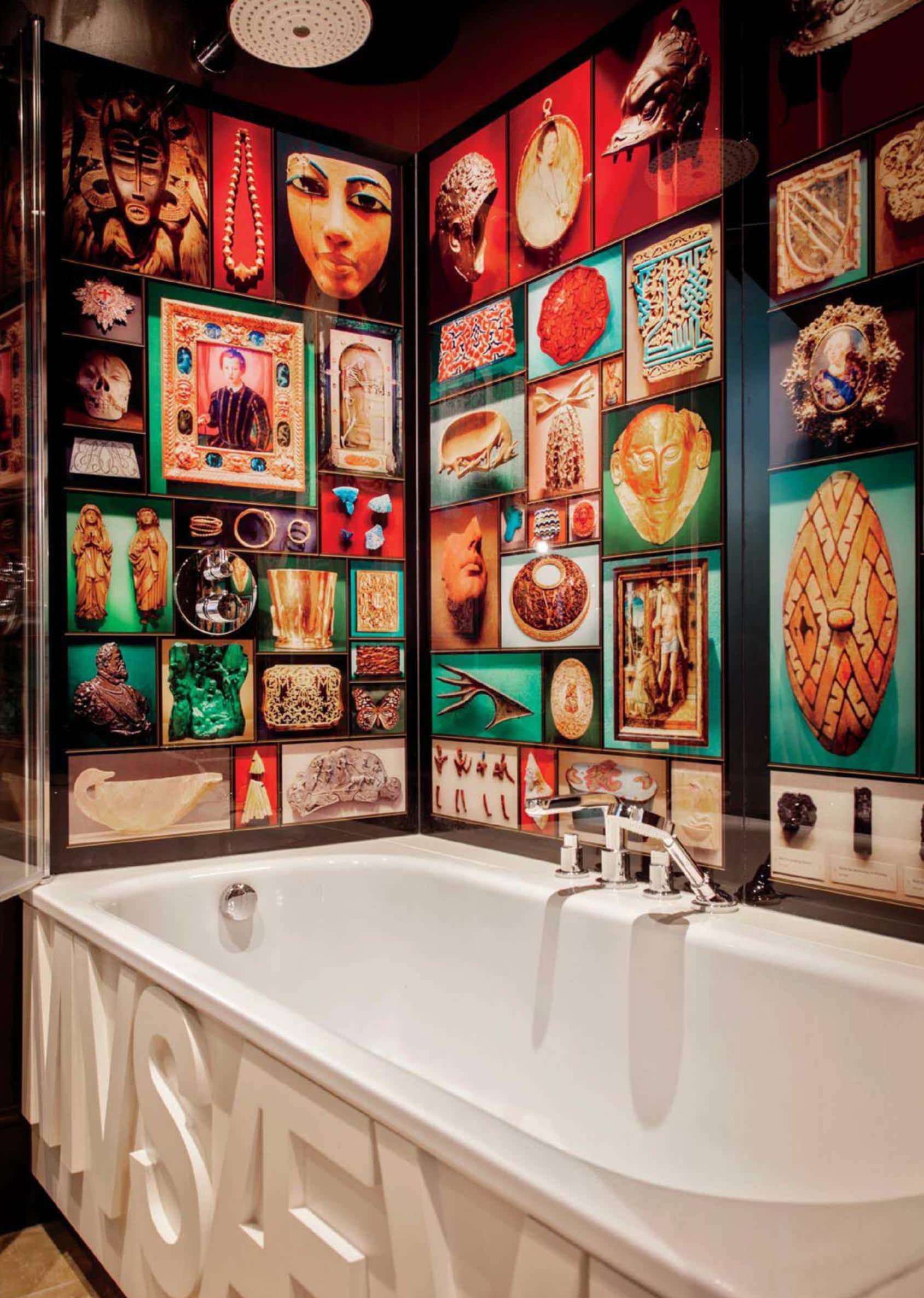 "My parents moved there in 1979, but we kids were at boarding school or at home in Oxfordshire," Ashley says. The so-called "set" (Albany parlance from Georgian times, back when "apartment" meant a single room and a set of apartments designated a suite for living) had been decorated, twice, in the uncompromising taste of his father, who died in 1998. Ashley took up residence three years ago, after his mother, Lady Pamela, a cousin of Prince Philip's, decided that she could no longer manage the steep stone stairway that leads to the front door. The set's furnishings—including the Empire-style chairs that Jansen made for Lady Pamela's glamorously racy mother, Countess Mountbatten of Burma—were given to Ashley's sisters, leaving a tabula rasa ripe for improvement. Little more than the living room's Van Dyke–brown walls remained.
Continue Reading with Magzter GOLD
Log-in, if you are already a subscriber
Get unlimited access to thousands of curated premium stories and 5,000+ magazines
READ THE ENTIRE ISSUE
April 2017
Power: Gabriel Debenedetti
New York magazine
Life With Françoise Gilot
New York magazine
It's Complicated: Josh Gondelman
New York magazine
Kaia & Pete GETTING HOTTER!
Star
From The Cut: Talk The Talk
New York magazine
KANYE'S ULTIMATUM IT'S ME OR THE SHOW
Star
Everybody's Fine
New York magazine
JUSTIN BETRAYS JESSICA!
Star
Donald Trump's Other Lawyer
New York magazine
Holiday Lights, Ice and Action
Where Boston