Acclaimed television impresario Ryan Murphy conjures a showstopping compound in Laguna Beach.
When I was pitching the very first season of American Horror Story, in 2011, my main selling point was this simple conceit: Let's change how we make it. Let's do something radically new with the characters and the sets. Let's completely reimagine it every single year. To some people, this idea might seem risky. But for me, it was a very natural rhythm I felt I had some experience with: I had been doing this sort of annual reimagining at my Laguna Beach home since I bought the place in 2003.
The modern residence, designed by legendary local architect Mark Singer on two acres of land with panoramic views of the Pacific, had served as a kind of design laboratory for me. Every 12 months or so, I would try a different version of my California dream.
The house has been a cream-and-black-leather tribute to Scarface, then a cozy beach shack inspired by Mildred Pierce, then, after a trip to Asia, a textural Balinese home, then a blue-and-white homage to Bel Air. Moving trucks would show up, old furniture and art would be carted off to storage or sold, and a new vision would be carefully placed, scrutinized, and curated with feverish enthusiasm. Then I would start thinking about doing it again. Design has always been a passion of mine, a place to pour anxiety and joy in equal measure. I'm a bit of an addictive personality, to the point where, when my business manager complained of my Laguna hobby, I replied, "I figure it's either furniture or cocaine."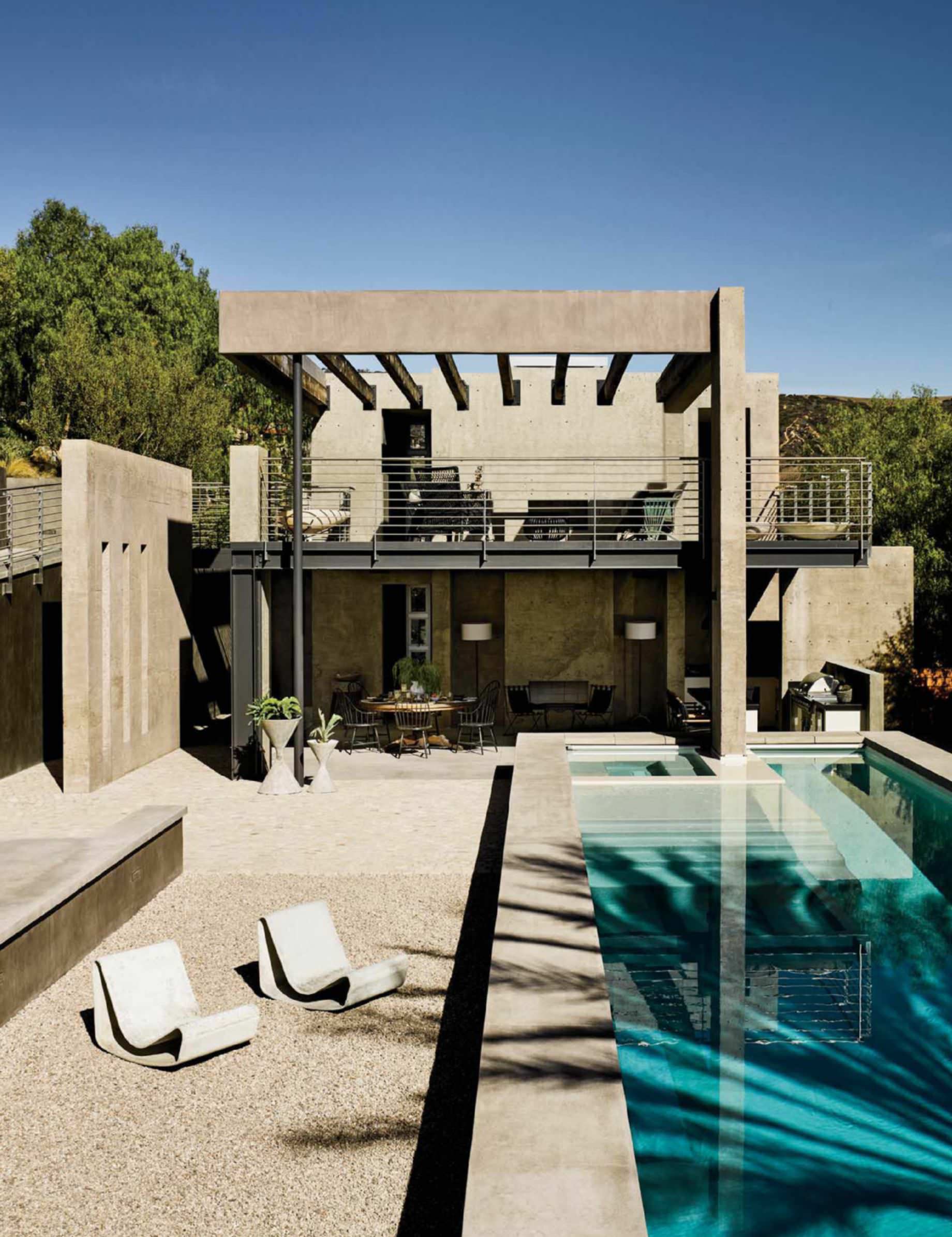 Continue Reading with Magzter GOLD
Log-in, if you are already a subscriber
Get unlimited access to thousands of curated premium stories and 5,000+ magazines
READ THE ENTIRE ISSUE
February 2017
Shia Loses Bid To Toss Out 'Racist' Suit
National Enquirer
Above-Ground Power Lines Grow In Risk As Climate Changes
AppleMagazine
The Big Picture
Motor Trend
Works Best Under Pressure
Truckin'
It's A Wrap (Really)
Mopar Muscle
"How I Spent My Summer Vacation" Winner
FIDO Friendly
Billetproof California
HOT CARS
A Living Canvas
Mancave Playbabes
Joy Reynolds
Playboy Sweden
Backward Glances
Four Wheeler