When Rohit Sharma blasted Sri Lankans to all areas of the sta-dium on 13th December, he became the first batsman to score three double hundreds in limited over format. Of all the seven double tons scored so far, three belongs to Rohit. He may not be as flamboyant as Virat Kohli and AB De Villiers, nor as technical as Ajinkya Rahane but when we speak about scoring big centuries, the name of Rohit Sharma comes to our mind.
GREAT RUN THIS YEAR
He is the clean striker of the ball and unlike David Warner and David Miller who rely on brute force to execute their game, Rohit Sharma is known for his sweet timing and smooth hitting. His latest double ton against Sri Lanka was the perfect proof of this. After scoring 100 off 115 balls, he took just 35 balls to reach the score of 200. In his journey from 100 to 200, almost all of his runs came from boundaries and sixes. In terms of records, this is one of the best years for him. In 2017, he has scored 1287 runs in ODIs so far. His average in this year is 75.64 which is his best till date.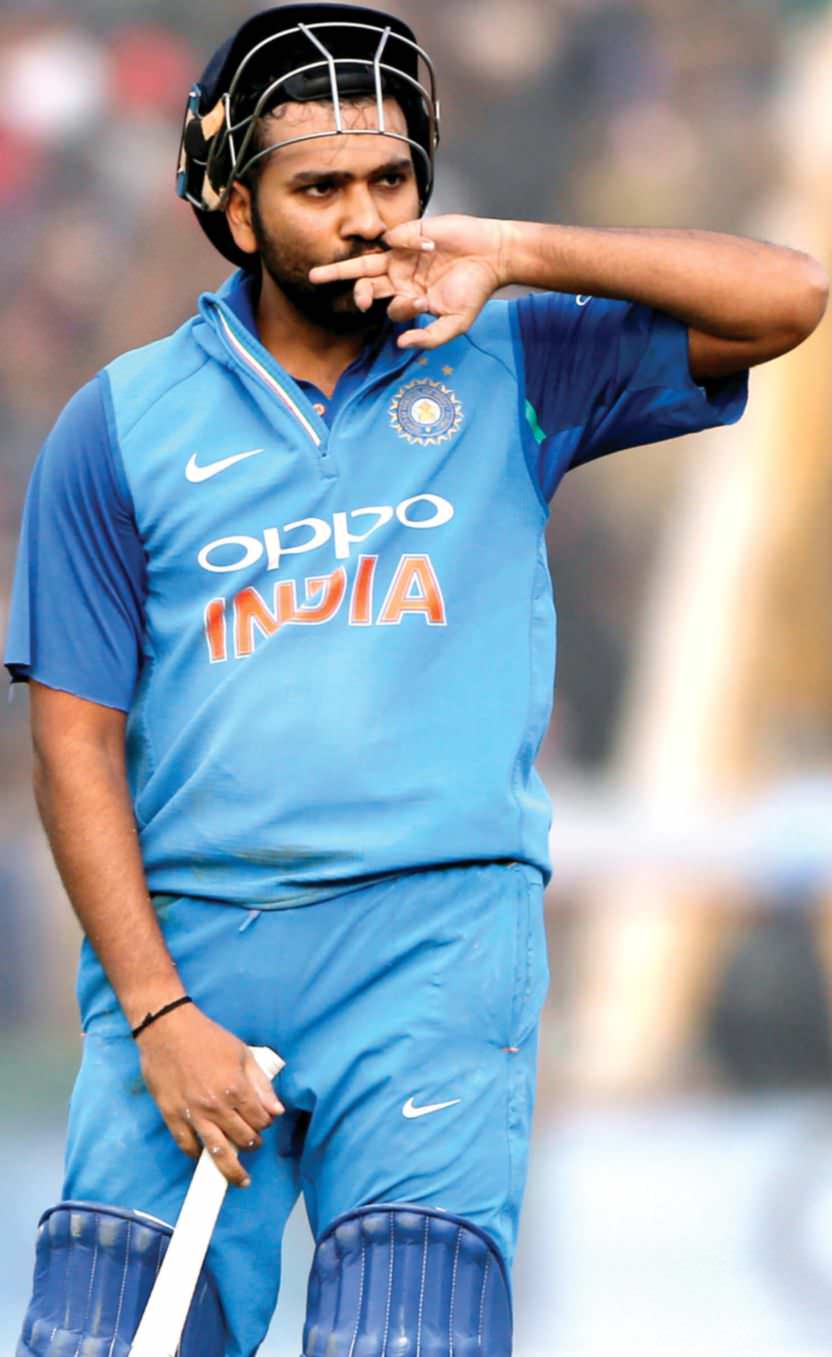 Rohit Sharma may not be the best of batsman in terms of technique or we may still question his leadership abilities. Still the fact is, Rohit Sharma is a talented and team player. He is someone who is always up for the team. After the Indian team got hammered by Sri Lankan bowlers in first ODI, Rohit Sharma took centre stage and gave it back to Lankan bowlers in style.