Abilene's Man With A Star
Explore the Great Plains from Wyoming to Kansas and discover the truth behind the stories of legendary Western lawman "Bear River" Tom Smith.
James Butler "Wild Bill" Hickok gets his likeness everywhere in Abilene, Kansas, where he served as a lawman in 1871.
But his predecessor, Thomas James Smith, while not completely forgotten, is certainly overshadowed—even if Smith earned more respect from locals, and Texas cowboys, than that "Prince of Pistoleers."
Following "Bear River" Tom Smith is no easy task.
Most believe he hailed from New York City. In 1904, C.C. Kuney, police magistrate during Smith's tenure in Abilene, had "a faint impression" that Smith served in the 69th New York Infantry during the Civil War. But Kuney, in that letter to The Abilene Chronicle, was certain that Smith had left New York for Montana, "where he followed mining" and wound up as a lawman on "some of the worst towns" along the Union Pacific's lines.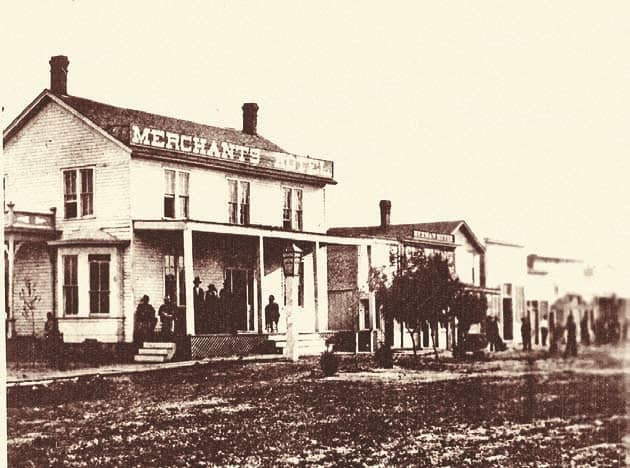 Smith might have been born in 1840 in New York City, where he became a boxer and a lawman before heading westward. He found work on the Union Pacific Railroad, which took one Tom Smith to the now-vanished hell-on-wheels called Bear River City, which sprang up roughly ten miles southeast of present-day Evanston, Wyoming (Unita County Museum).
Continue Reading with Magzter GOLD
Log-in, if you are already a subscriber
Get unlimited access to thousands of curated premium stories and 5,000+ magazines
READ THE ENTIRE ISSUE
October 2019