True West Presents An Inside Look At Maynard Dixon's American West
A HISTORIC SHOW HONORING THE WEST'S GREATEST ARTIST
"Maynard Dixon's American West" is based on Western Spirit: Scottsdale's Museum of the West's "Maynard Dixon's American West" exhibition, which debuts October 14, 2019, and Mark Sublette's accompanying catalog Maynard Dixon's American West: Along the Distant Mesa (Mark Sublette, Medicine Man Gallery, Tucson, Arizona, 2019).
Wild Horses of Nevada by Maynard Dixon circa 1927, oil on canvas
– COURTESY KARGES FAMILY TRUST –
Maynard Dixon
UNDER THE SIGN OF THE THUNDERBIRD
Maynard Dixon, born on January 24, 1875, in the budding cattle town of Fresno, California, grew up during the twilight of the frontier American West. During his childhood the Indian wars still raged, cowboys rode the range, rodeos emerged, a new artist named Fredric Remington appeared on the scene, great stretches of untouched wilderness remained, and the "Vanishing American" did anything but vanish.
Young Dixon observed, became intrigued by, and in due course captured much of what he experienced firsthand, continuing to do so for decades thereafter. Although he became known for his stunning landscapes, Dixon's art and illustrations often depicted the mosaic of the men and women who peopled the West. During the course of his prolific career, Dixon managed to produce a great catalog of highly collectible and critically acclaimed art. He also realized, like master artists Remington and Charles M. Russell, that he could make a steady income as an illustrator. Dixon rendered dozens if not hundreds of magazine covers and illustrations for popular novels, such as Clarence Mulford's Hopalong Cassidy series that launched in 1904.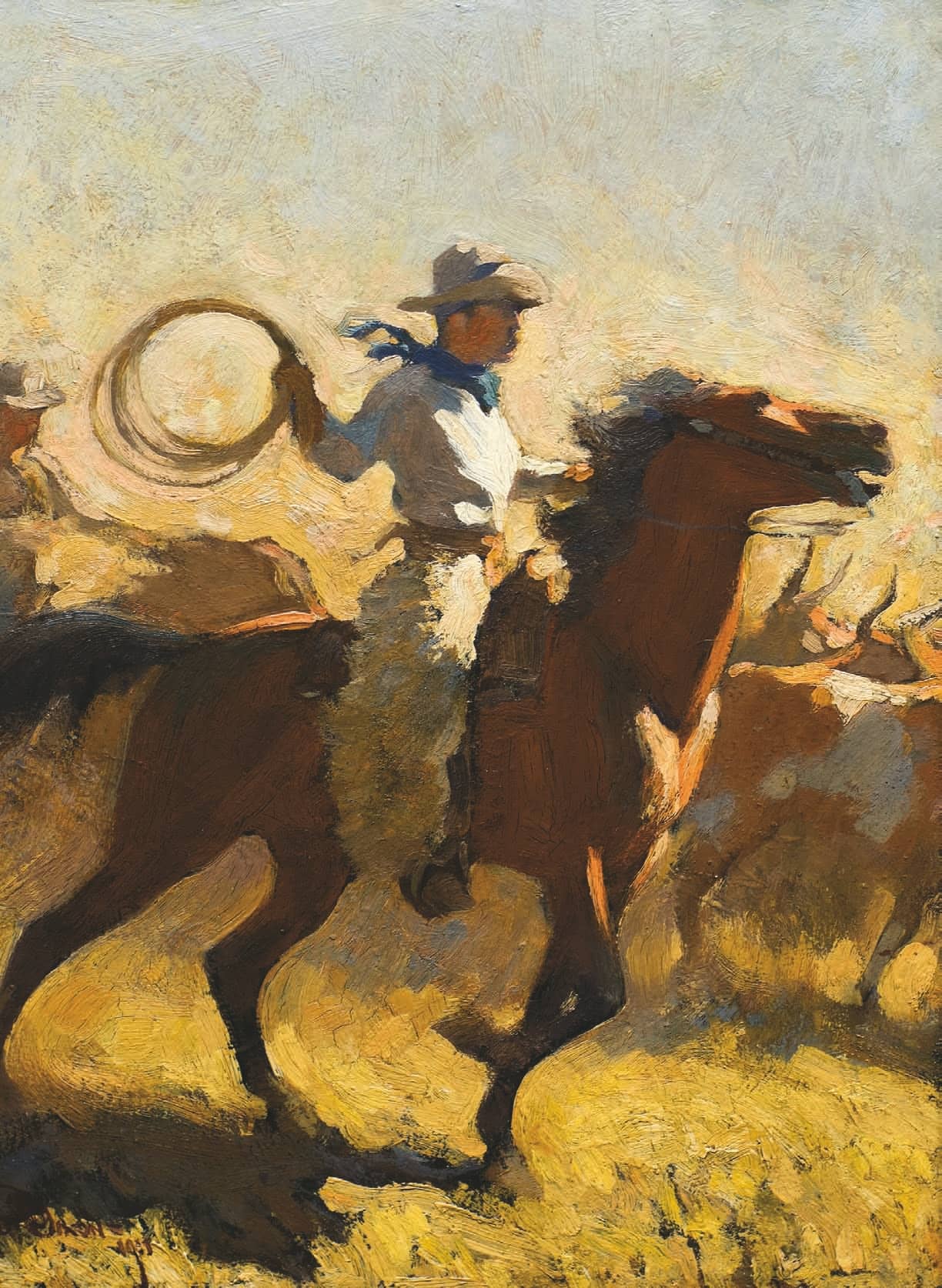 Starting in 1900, Dixon crisscrossed the Southwest, when he visited Arizona and New Mexico. The following year, he took a rugged horseback trip with artist Edward Borein through several other states. He did more than pass through the landscape, which had long captivated him. Except for a short stint in New York City, Dixon resided in San Francisco, California, making frequent forays to such inspirational locales as Zion National Park and Mount Carmel, Utah, a hamlet where eventually he periodically escaped to his cabin-studio retreat.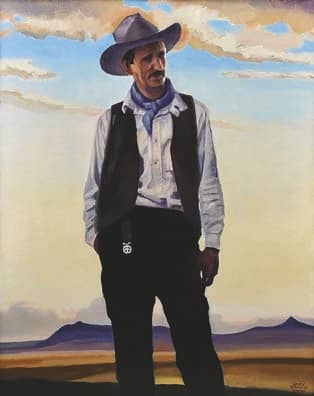 Often donning cowboy boots and a tall crowned Stetson, along with adopting the symbol of the Thunderbird as his personal talisman, the rawboned Dixon remained ever the Westerner. Indeed, he spent his final days in Tucson, Arizona, gazing out of the large picture window in his parlor that framed the Catalina Mountains as an inspiration. There, Maynard Dixon died on November 11, 1946. His vision lives on in the Maynard Dixon Museum in Tucson and the Maynard Dixon Living History Museum in Mount Carmel, in museum collections around the world, in the homes of individual collectors and in select galleries that highly prize his work nearly 75 years after his death.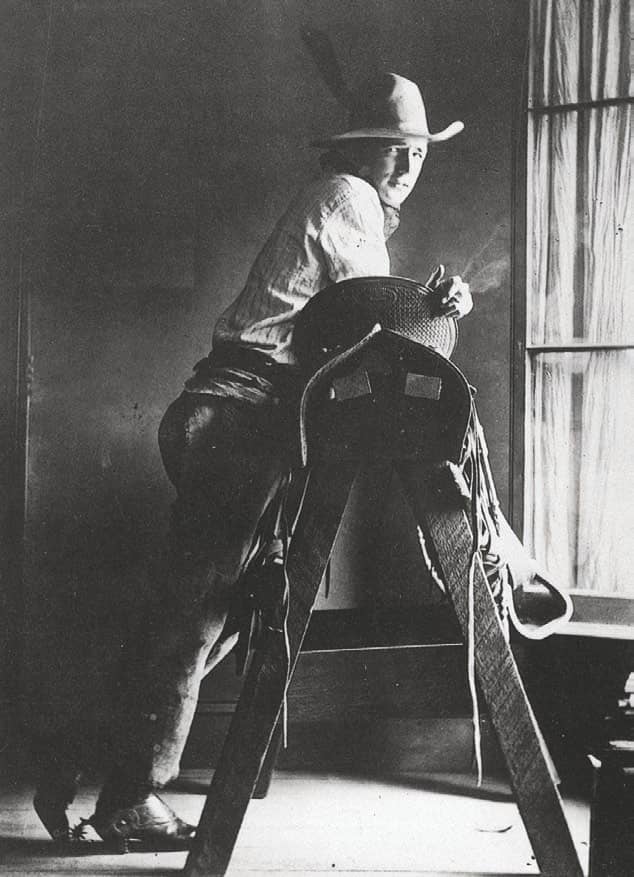 The Wandering Lunatic
As a mere boy, Maynard Dixon, 16, sent some of his drawings to his hero, Frederic Remington, and got this reply: "You draw better at your age than I did at the same age—if you have the 'sand' to overcome difficulties you could be an artist in time."
The term "sand" is an American frontier expression conveying stamina and courage.
Continue Reading with Magzter GOLD
Log-in, if you are already a subscriber
Get unlimited access to thousands of curated premium stories and 5,000+ magazines
READ THE ENTIRE ISSUE
October 2019