Following Arkansas' Trail of True Grit
Two centuries of Old West heritage awaits discovery across the Natural State.
Fifty years ago, a one-eyed deputy U.S. marshal for Judge Isaac Parker's court left Fort Smith, Arkansas—with a "spitfire of a girl" named Mattie Ross and a Texas Ranger (who could sing and pick a guitar like nobody's business but couldn't act a lick)—on a manhunt for Lucky Ned Pepper and his gang, which included the low-down skunk who had murdered Mattie's pa.
It was a pretty short trip. Cross the Arkansas River on a ferry (or swim it on your white-footed horse Little Blackie), head south to the Winding Stair Mountains in Indian Country (today's Oklahoma), fill your hand you @#**&@*@*, and return to Fort Smith.
True Grit remains Charles Portis's most acclaimed and most popular novel—even if Norwood is a lot funnier. First serialized in The Saturday Evening Post, True Grit was published in hardcover by Simon & Schuster in 1968. Director Henry Hathaway turned it into a hit movie the following year, with John Wayne as Rooster, Kim Darby as Mattie, Robert Duvall as Pepper, and Glen Campbell as LaBoeuf. Years later, at a concert at a casino outside of Santa Fe, New Mexico Campbell prefaced his singing of True Grit with: "I had never acted before, and those of you who've seen the movie know my record remains intact."
In 2010, the Coen Brothers released a remake. The original was filmed in Colorado; the sequel used New Mexico. Neither location resembles Arkansas or Oklahoma. The 50th anniversary puts True Grit back in the news, but Arkansas has an older anniversary. Two centuries ago, on March 2, 1819, President James Monroe signed the act that established Arkansas Territory.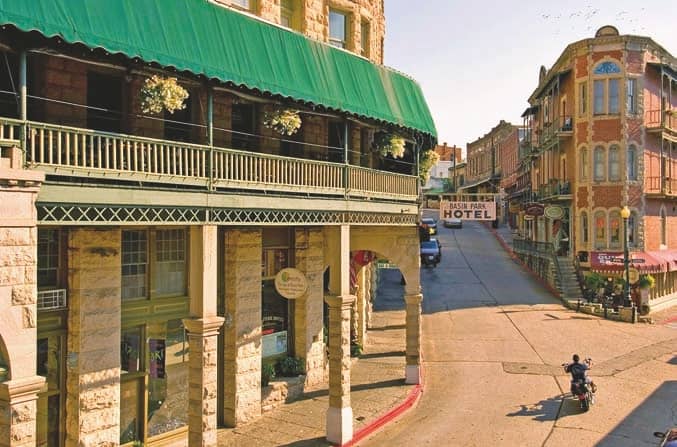 EARLY ARKANSAS DAYS
Continue Reading with Magzter GOLD
Log-in, if you are already a subscriber
Get unlimited access to thousands of curated premium stories and 5,000+ magazines
READ THE ENTIRE ISSUE
September 2019