Long before Grand Canyon was a national park, it attracted some colorful characters. Men dug for ore and built trails and camps. Later they guided tourists and were noted for their storytelling prowess.
And then there were the knuckleheads.
That's the word I used to describe groundbreaking photographers, Ellsworth and Emery Kolb, in my book The Amazing Kolb Brothers of Grand Canyon. I thought it best summed up their full-tilt, damn the torpedoes, you-think-that-was-crazy-here-hold-my-beer lifestyle. But my publisher thought it could be misconstrued by their family and asked me to remove it. No problem. I still call them knuckleheads at talks and book signings, and in my blog posts. Emery's great-grandson gets a big kick out if it.
The point is the Kolbs went way beyond colorful. They were the real deal, genuine explorers who probed every corner of Grand Canyon, on foot, in the saddle, by boat and even from the air. In 1922, when aviation experts declared it impossible to land a plane in the abyss because of treacherous updrafts, Ellsworth hired a stunt pilot, climbed aboard as cameraman, and proved them wrong when they set down in the inner canyon at Plateau Point.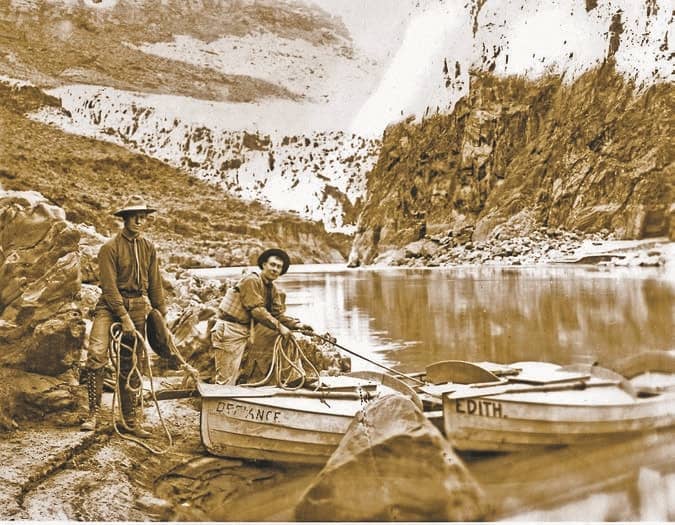 Yet it was the Kolbs' astonishing journey down the Green and Colorado rivers in 1911- '12 that made them