Nicholas flopped belly down on the cool grass beside the rock where he'd left his play dough pig to dry.
"I'm an artist, Mr. Pig, and I've come to paint you." He pulled a green marker out of his back pocket and popped off the cap.
He reached for the pig but jerked his arm back. "Mr. Pig! You've got spots. Wait here, I shall return!"
Nicholas raced through the back door and up the stairs—thump, thump, thump. He dug through his toy box until he found the doctor's kit on the bottom.
He rushed back outside and flopped belly down on the cool grass. "I'm a doctor, Mr. Pig, and I've come to cure your spots."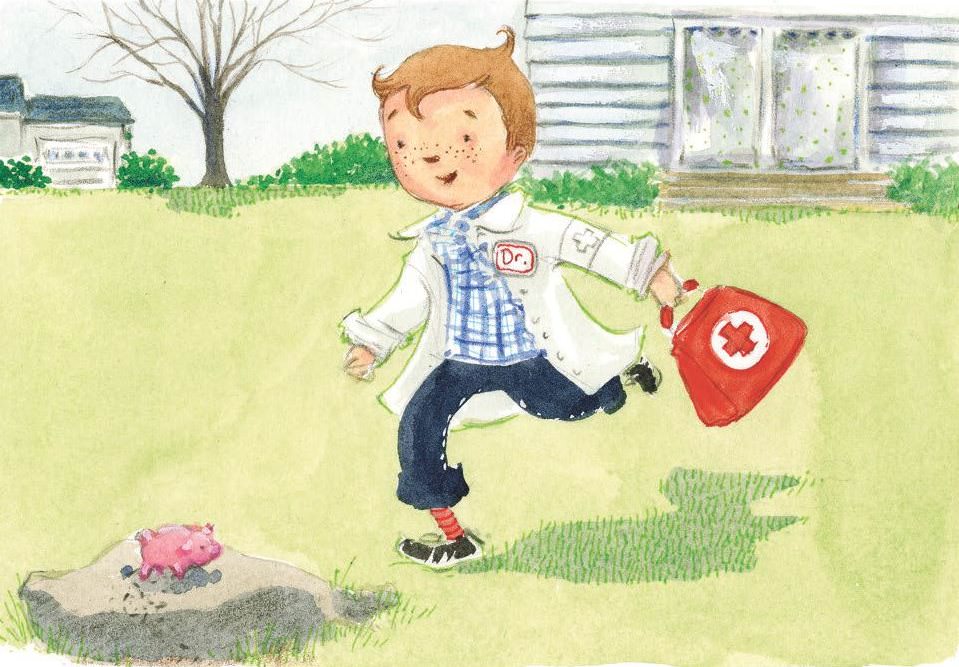 He pulled the stethoscope out of the doctor's kit and fitted it to his ears. He stretched it toward Mr. Pig but pulled his arm back again. "Mr. Pig! Your spots are ants!"
Nicholas gently tapped Mr. Pig on the nose. The ants ran down Mr. Pig's legs and disappeared into the grass.
"Why would ants want to sit on you, Mr. Pig?" Nicholas wondered aloud. "Wait here, I'll be back."
Continue Reading with Magzter GOLD
Log-in, if you are already a subscriber
Get unlimited access to thousands of curated premium stories and 5,000+ magazines
READ THE ENTIRE ISSUE
April 2017
The View From Here
Global Traveler
Traditions Of Excellence
Global Traveler
Ups And Downs
Global Traveler
Above And Beyond
Global Traveler
Take Five With LEAH PRITCHETT
Hot Rod
WHY DO YOU EXPO?
4LOW Offroad Magazine