There's A Dragon In My Tree House
Jaina skipped out to play, then skidded to a stop. She had a problem. A big one. Her problem was rumbling and grumbling. Her problem had shiny, spiny scales and a long tail.
"THERE'S A DRAGON IN MY TREE HOUSE!"
Jaina had to get rid of it. She made her most terrifically terrifying face.
The dragon didn't budge.
She tried again. "No dragons allowed!"
The dragon stomped and snorted,blowing sparks into the treetops.
Jaina knew just what to do. She stomped and snorted back, flinging her arms wildly. "Roar!" she cried.
The dragon roared back, scorching daisies and melting buttercups.
"How dare you?" Jaina gasped.
She armed herself with broccoli-cauliflower-spinach soup. Blech. Everyone knows dragons are disgusted by vegetables. She plopped the bowl in the bucket and hoisted it up, up, up.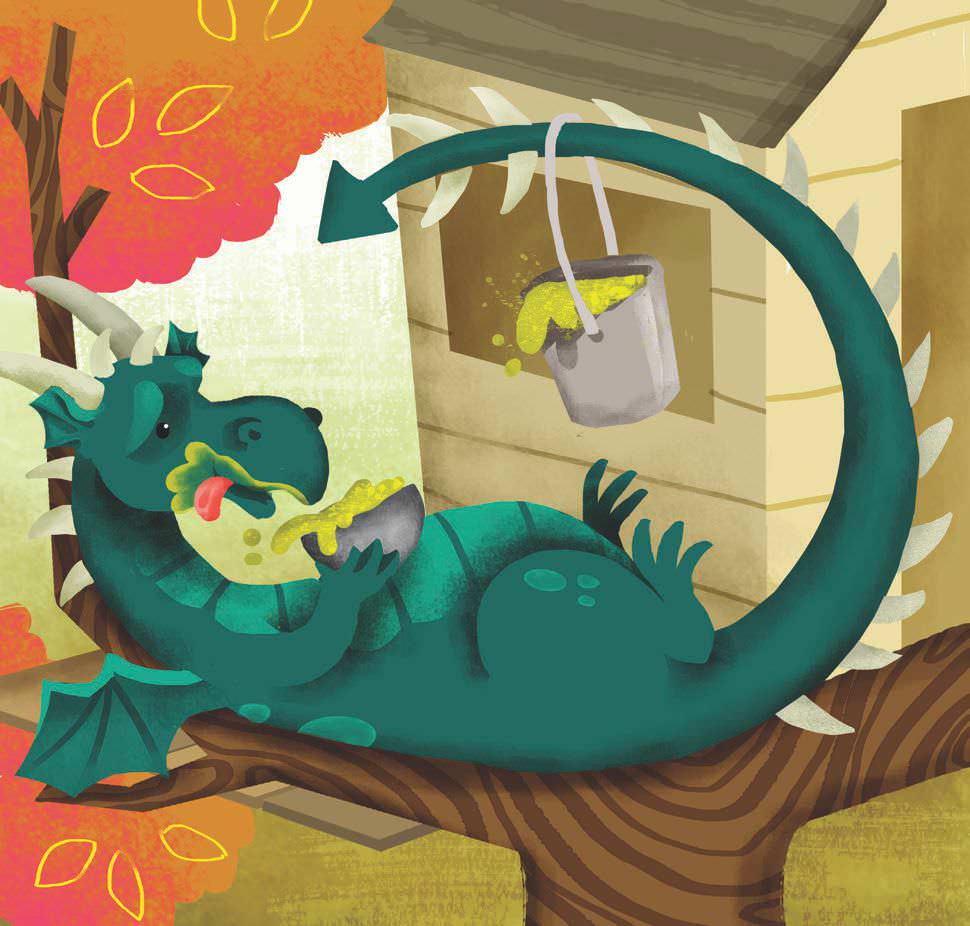 Continue Reading with Magzter GOLD
Log-in, if you are already a subscriber
Get unlimited access to thousands of curated premium stories and 5,000+ magazines
READ THE ENTIRE ISSUE
February 2017
Holidays Bring Phishing Scam Surge Aimed At Small Business
Techlife News
Complacency A Concern As Aids Treatment Improves In Africa
Techlife News
European Space Agency Gets More Funds, Also For Moon Mission
Techlife News
Huawei Moving US Research Center To Canada
Techlife News
Video Game Maker To Pay $10 Million In Gender Bias Case
Techlife News
UK Election Is Full Of Dirty Tricks And Political Clicks
Techlife News
Deadly Defect Found In Another Version Of Takata Airbags
Techlife News
Microsoft Shareholders Defeat 2 Activist Proposals
Techlife News
10 Ways To Flourish In The Winter
Better Nutrition
Burdock Root
Better Nutrition