Many of the resorts that pepper Mexico's Baja Peninsula are monumental in scale: ornate Mexican-style haciendas or large hulking structures that resemble cruise ships run ashore.
But in the hands of the right designers, even a large-scale property can create a sense of tranquillity.
Solaz Los Cabos, which occupies 33-acres of land by the Sea of Cortez, succeeds in making a 1,615,000ft² footprint feel intimate.
"You are surrounded by buildings and a large amount of square footage, but you really don't feel it," says Boris Pena, Project Leader at Sordo Madaleno Arquitectos (SMA) in Mexico City.
"It feels more like you're in a little village by the sea."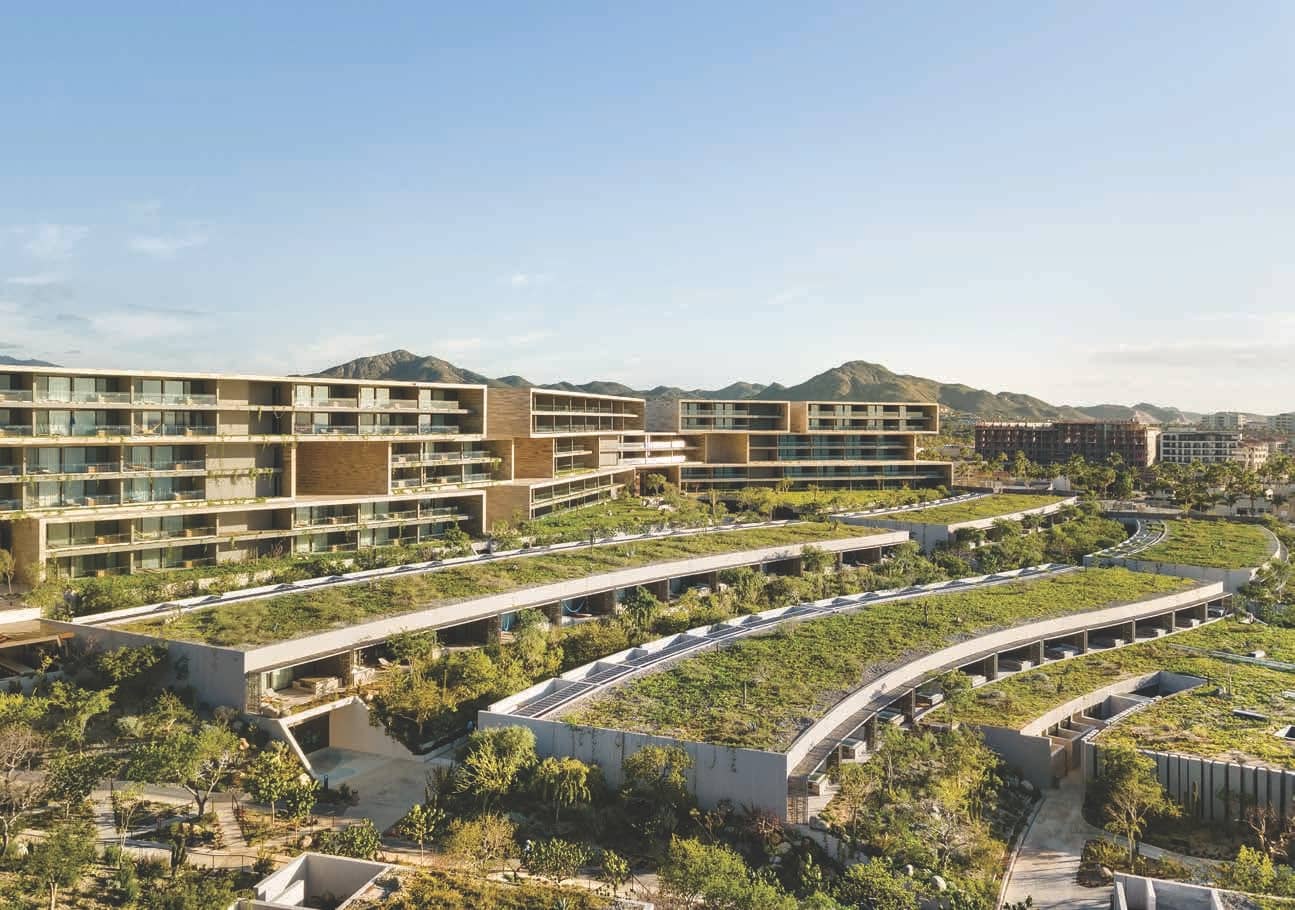 DELIBERATE MASTER PLANNING
To achieve a sense of intimacy, the firm began with careful site planning, following the site's existing topography and breaking up the resort components – which include 128 hotel rooms, 147 time-share villas, and 21 full-floor residences – to create additional breeze and views.
"We wanted a lot of spaces where you can hang around: terraces, restaurants, pools," Pena says.
The five highest-elevated buildings – six-story volumes perched at the top of the property – are spaced apart and set at angles to each other, while the lo