Whether seen at a distance or up close, the Malaysia International Trade and Exhibition Centre or MITEC warrants marvel.
Consider its proportions – approximately 300m end-to-end, and 64m high at its peak – defined by a sleek curvaceous shape that reminiscent of The Arrival's extraterrestrial vessels.
It elicits awe upon sight.
Such evocation is not coincidental, and certainly not rooted in science fiction, stemming instead from a novel idea very much grounded in Malaysian terra firma.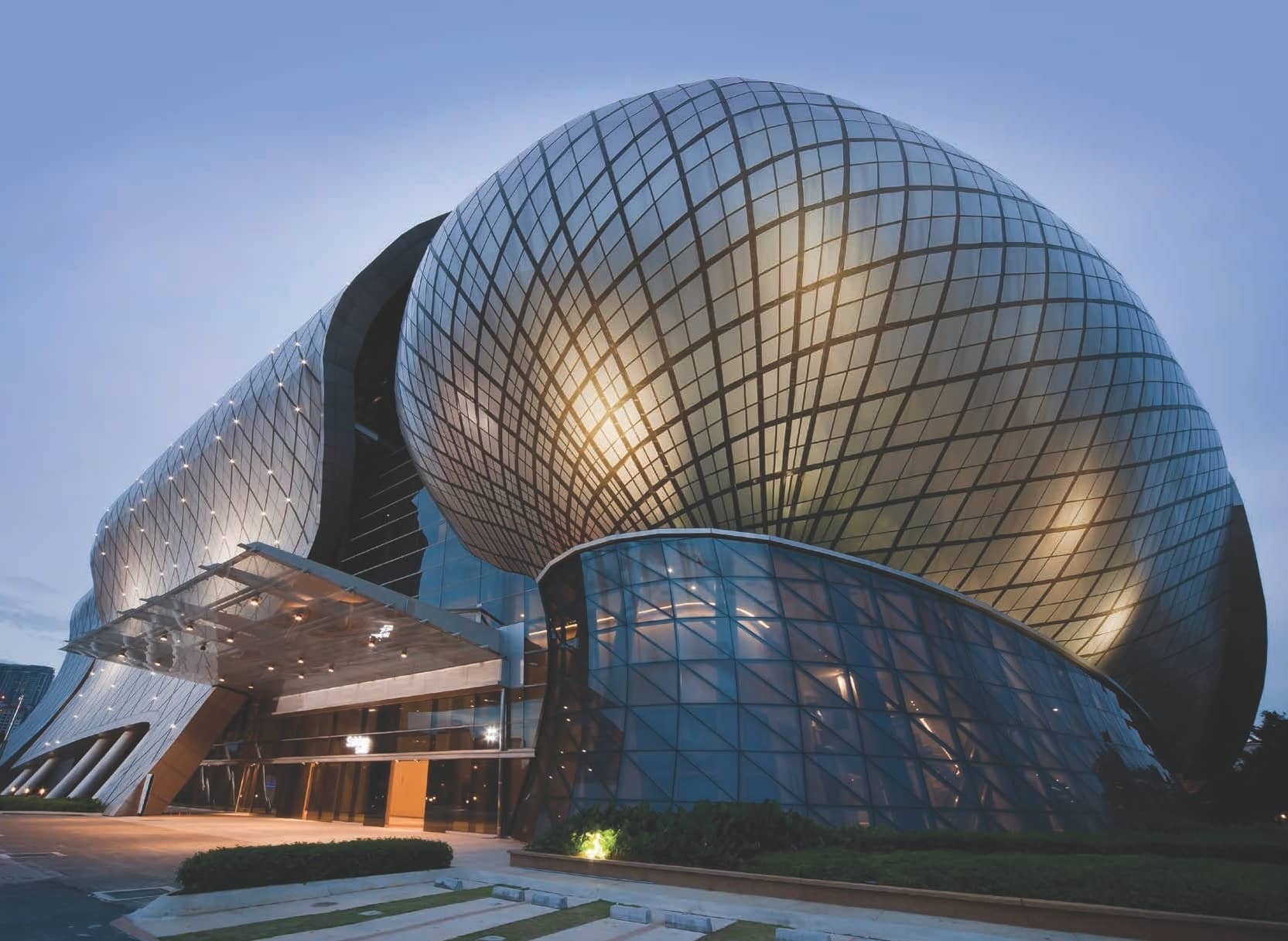 INSPIRATION OF INDUSTRY
Sited within a 75-acre in-development masterplan, the multiple-award-winning MITEC and its 141,060m2 of GFA is easily one of the biggest facilities in the region; yet what inspires the building's enormous mass is, by comparison, exceptionally diminutive.
"We realized rubber was the first crop that actually propelled the industrialization of our country. Yet rubber itself starts with the seed, and it's from that that we began to carve the building form," says Hud Bakar, architect, and director of KL-based RSP Architects.
"Bear in mind, when you do long-span structures (like MITEC), you need to have a shell. And of course, the rubber seed has a shell, so it was appropriate in that sense."
That shell, an immense paraboloid of metal