Some house projects start with a hankering for more space. Others, with a desire or necessity to change locations. This holiday home that lies on a sodden patch of ground in southern Thailand began with echoes of the owner's early years.
To replicate that happy time, the owner, a Thai businessman, wanted a weekend retreat built on a spectacular parcel of land in Sam Roi Yot ("Mountains With 300 Peaks"), three hours south of Bangkok.
The area is within weekend commuting distance, but rural enough to provide the get-away-from-it-all sense of escape that he craved.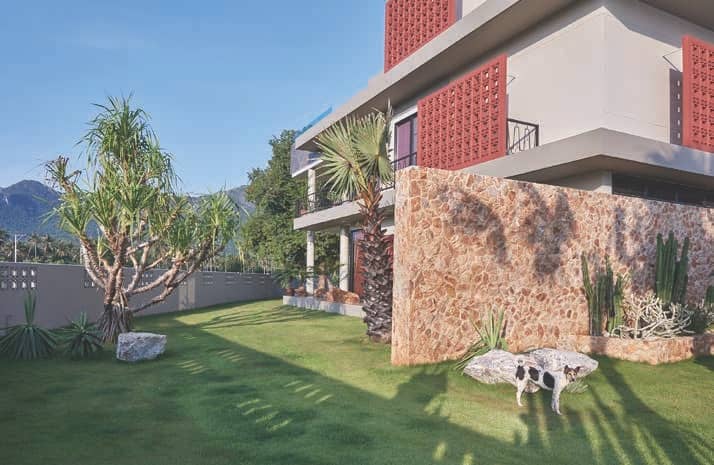 The site fronts a vast wetland alive with hundreds of varieties of flora and fauna, encircled by mountains, as if placed in the deep basin of a dormant volcano.
Dominating the southern horizon is a towering eroded-limestone, or karst, landscape resembling patbingsu, the Korean red-beans-and-ice dessert. A gravel road meanders gently through coconut palms to a quiet beach a 10-minute bicycle ride away.
His requirements for the house were clear: he wanted a fun place for entertaining that was reminiscent of his Mid-century Modern-style childhood home in Bangkok; he wanted a design that matched his active outdoor lifestyle; and he wanted to source materials locally when possible.