Stylish yurt guest rooms and an eco-friendly design makes this new barefoot luxury resort a model hospitality project.
Just off the south coast of Myanmar, in the Mergui Archipelago, are virgin islands that are home to the seafaring Moken people, exotic birds and marine life, and beautiful coral reefs.
One of these islands is Pila, where Myanmarese integrated tourism company Memories Group commissioned American architect Daniel West of SPA Design & Project Services to create an ecofriendly, 4,700m2, 24-guestroom resort named Awei Pila.
The resort is comprised of a variety of structures. Prefabricated yurts from Rainier, USA, made with high-quality fabrics and kiln-dried timber were used for the 24 guestrooms.
Each yurt tent is attached to a Pyinkido (locally sourced iron wood) timber outdoor deck, supported by salt resistant, steel structures.
"The design of the yurt guestrooms was inspired by the theme of the 'enthusiastic explorer'. Given the location of the site85km offshore in the Mergui Archipelago, we wanted our adventure-oriented guests to feel as though they were the first to have landed on the island," says West.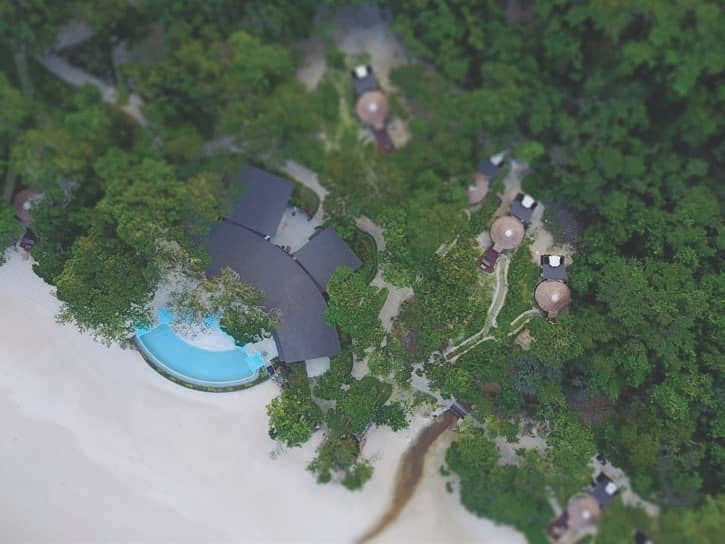 "To achieve this mood, we designed the rooms around the prefabricated yurt structures, which have the atmosphere of a temporal, impromptu accommodation. However, upon entering the room, one is impressed by the high quality of the structure, and the luxurious provisions."
The circular floor of the yurt is made of lightly-stained Douglas fir. Surrounding
this is a timber, latticed wall structure that draws sunlight into the interiors through the diamond-shaped openings.
Continue Reading with Magzter GOLD
Log-in, if you are already a subscriber
Get unlimited access to thousands of curated premium stories and 5,000+ magazines
READ THE ENTIRE ISSUE
Issue 111
THE TECH PRODUCT DESIGNER
d+a
THE EXPERIENCE DESIGNER
d+a
MONOLITHIC, MONOCHROMATIC, MEDIATORY
d+a
2020 Lexus RX - A Head-Turning SUV
d+a
Body, Mind, And Spirit
MEN 'S FOLIO Singapore
Raffles Maldives Meradhoo Offers An Idyllic Beach Retreat With A Wonderful Over Water World
Food & Health
A Tale Of Two Resorts
PORTFOLIO Magazine
Fit, Fun, And Fab!
Travel+Leisure India
Anantara Seminyak Bali Resort - Before And After Sunset
Epicure Magazine
The Conscious Traveller
T Singapore: The New York Times Style Magazine
Rocking The Boat
Harper's Bazaar Australia
Big Surprise
25 Beautiful Homes
A Slice Of Europe In Asia
Travel+Leisure India
Funding Paradise
Action Asia