In Hebei, China, Beijing-based OPEN Architecture has built an art museum that serves as the cultural and social core of the Aranya beachside resort community in Qinhuangdao's Bohai Bay.
Named UCCA Dune Art Museum, the building, which sits along a quiet beach, is partially submerged beneath natural sand dunes and composed of organically-shaped, interconnected, grotto and cavelike segments that mediate the space between land and sea.
When the project's lead architects Li Hu and Huang Wenjiang first visited the site, they were awed by the surreal beauty of the wind-carved dunes.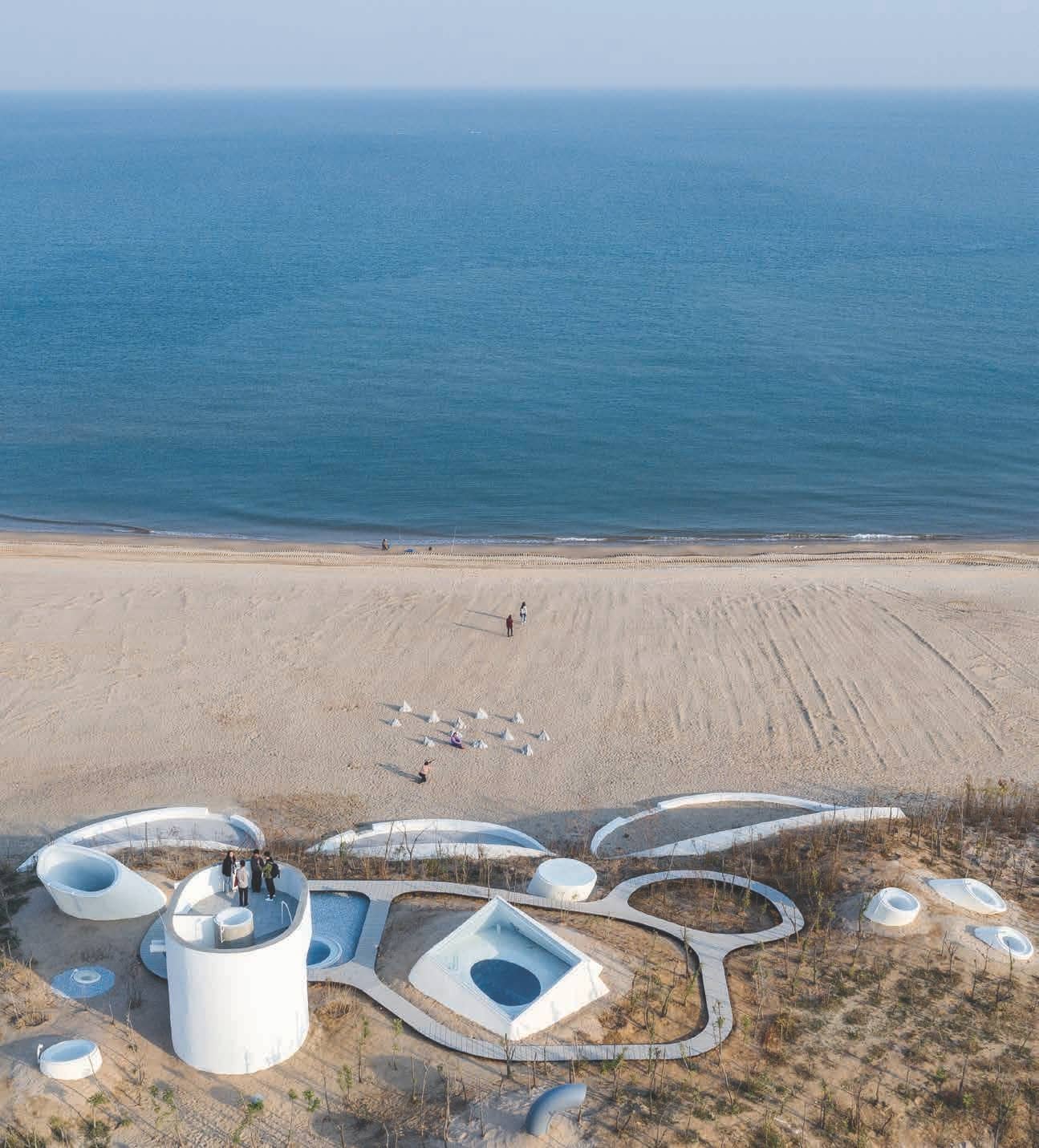 DUNES AND CELLS
Such dunes play an important role in the coastal ecosystem, but with the growth of the seaside tourism industry in China, many of them have been leveled off to make room for ocean-view real estate developments.
Wanting to protect and preserve this vulnerable ecosystem and save the site from encroaching developers, the architects decided to blur the boundaries between building and landscape, and between art and environment, by designing a museum that enhances the value of the dunes.
Through an iterative, evolutionary process of structural and architectural modeling, they arrived