The moment that ate Milan Fashion Week occurred at the end of the Versace show. People had been promised a special something, but no one knew what it was. The lights went down, a soundtrack crescendo began to build, and then — Jennifer Lopez! Age 50! In a new version of the jungle print dress, she wore to the Grammys in 2000.
You know, the one that was cut down to her navel and up to her crotch, and set off so many digital searches back in the day that, in the myth of the internet and fashion, it is said Google created image search because of it (a more plausible version of the story is that it was part of the reason; a big part, sure, but still — a part).
The dress had been given a bit of an update, to be sure — less fabric on the sides, the sleeves were gone, there were jewels all over the matching bikini bottoms, and iridescent palm fronds bristled like epaulets on the shoulders. But those were details; the effect was the same. Bags were clutched. The whole audience rose as one. Phones came out and were wielded like knives, each one slicing off a section of her walk for the posting.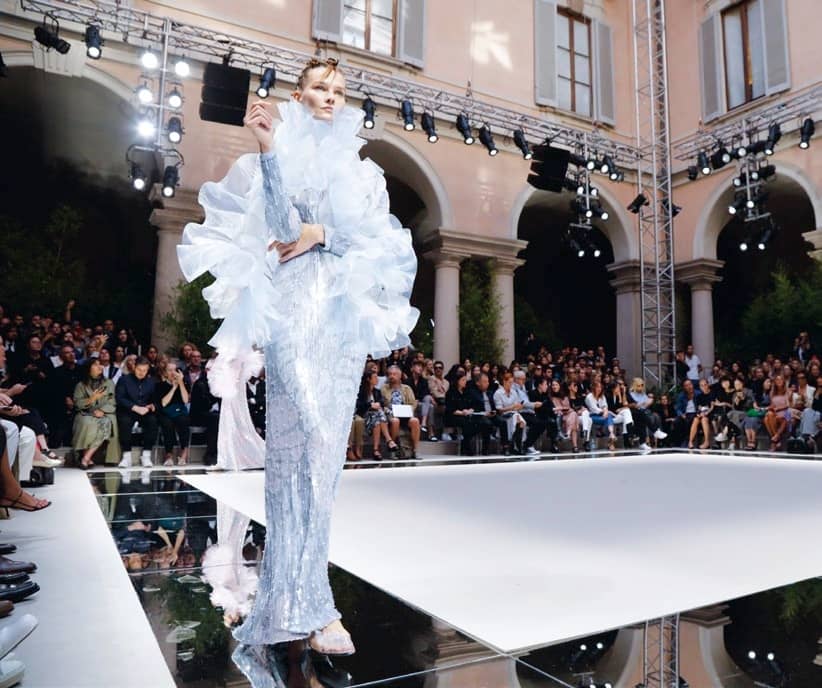 Mea culpa. But if ever there was a finale that crystallized just how much fashion had moved on — or not — since the turn of the millennium, that was it. Back in the day, of course, there w