01. Luxe details
What gives The Lowell it's glamorous touch is down to the dream team behind its US$25 million re-design. That includes co-owner and design director Dina De Luca Chartouni, Michael Smith (interior designer for the Obama's White House) and architect Mark Pinney. Think, jaw-dropping chandeliers, giant fireplaces and a YSL Garden inspired bar.
02. But first, breakfast
If there's one thing that we rate hotels on its their breakfasts, and The Lowell does not disappoint. The Pembroke Room on the second floor of the hotel is New York's go-to for the most refined breakfast setting. It's European-salon inspired decor is as fancy as you'd expect. The Lowell benedict and whole-wheat griddle cakes are a must.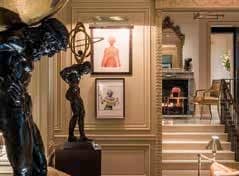 03. Do not disturb
The problem with this hotel is that you might never want to leave. The rooms are as homely as they are grand. Check into one of the suites and enjoy a seperate living space, decked with polished oak floors and oriental rugs, marble bathrooms and antique silk painted art, custom bed frames and curated Assouline book collections.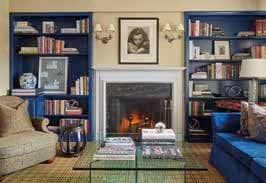 04. New York soul
If you really want