Indian Malls: Selling Experiences To Engage Consumers
A 2018 study by KPMG titled 'Global Retail Trends 2018' suggests that customer experience is more important than ever as retailers are striving to differentiate themselves in a challenging and crowded market. Consequently, experience per square foot will be the new retail metric to measure success…
Shopping centres encapsulate a robust holistic experience of entertainment, food, shopping, and leisure. They are no longer looked upon as retail destinations but instead have evolved into platforms to garner memorable experiences and spend good quality time. They have transformed into a space for people to relax and rejuvenate their energies and spend quality time with family and friends. For malls to succeed in becoming community hubs, it is imperative for the management to engage consumers across various touchpoints – not just retail, but also services provided, the ambience and décor as well as experiences, including events – to ensure both repeat footfalls as well as to garner customer loyalty.
A study by Walker, a customer intelligence consulting firm, has revealed that customer experience will overtake price and product as the key brand differentiator by the year 2020.
"The need to engage the customer is paramount as one wants that the customer forms a positive and great image of the mall in their minds; this helps not only in developing a large base of loyal and repeat customers but also in acquiring new or additional customers," explains Manoj K Agarwal, CEO, Viviana Mall.
Adding to this, Yogeshwar Sharma, Executive Director and CEO, Select Infrastructure Pvt. Ltd says, "Engagement and experience can only be achieved in a shopping centre retail format. The customer of the future does not shop merely for functional purposes but also for the experience, which starts much before the actual purchase transaction."
A 2018 study by KPMG titled 'Global Retail Trends 2018' suggests that "customer experience is more important than ever as retailers are striving to differentiate themselves in a challenging and crowded market. Consequently, experience per square foot will be the new retail metric to measure success". The study further states that the rise of the conscious customer will continue as consumers base their buying decisions on many factors beyond price. These new consumers, led and influenced by Millennials, are exerting influence on retailers and forcing them to take action.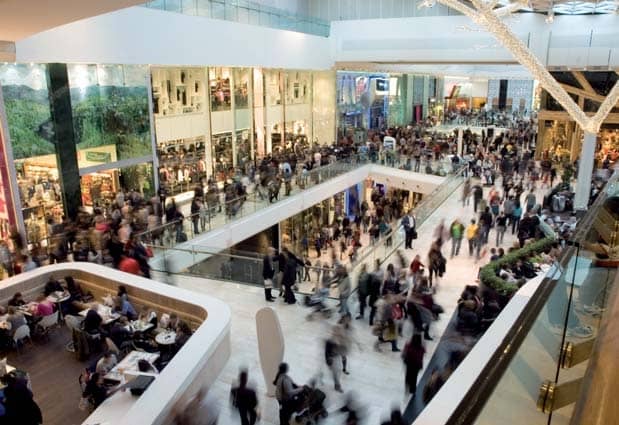 The disruption that the industry was waiting for is already here, with malls, as brick-and-mortar structures, focusing on engaging customers in different activities spanning across gender and age as soon as they enter the premises in keeping with the new retail climate.
"Consumer engagement is a full-time job. You have to continuously listen and create opportunities for consumers to express themselves. Malls today try to create enriching experiences for customers by creating engaging decor/ selfie points, curating tech-based games involving AI, VR, offering various deals, announcing contests on social media platforms, inviting influencers to showcase latest fashion and trends, conducting DIY workshops and masterclasses with beauty experts, chefs etc., organising events for kids and families that offer a wholesome entertaining experience, arranging concerts and performances, and organising donation drives to help NGOs etc.," says Naviin Ibhrampurkar, Marketing Head for Inorbit Malls.
Benefits of Engaging Consumers
Retail as we know it is changing. The industry is shifting focus from a brick-and-mortar to a click-and-mortar business model and consumers interact with retailers across various touchpoints. No one shops exclusively in-store or online. To lure in and cater to this changing audience, malls need to focus on creating micro-moments for customers by not only selling products, but also by selling experiences. Engaging activities for visitors across spectrum usually results in customer retention, steady footfalls and repeat visits which in turn leads to growth in sales numbers.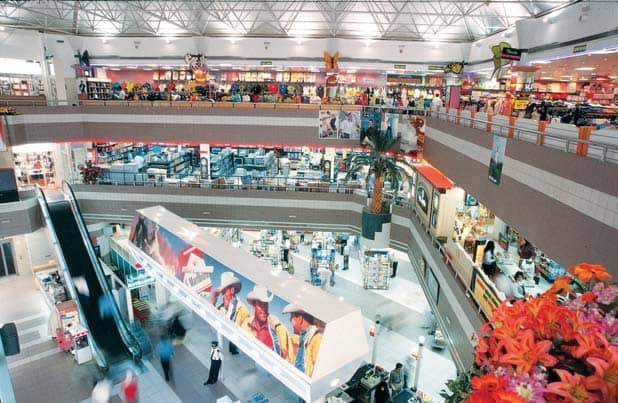 "Engagements activities push customers to feel like a part of the shopping center and results in more time spent per visit. However, partaking in activities like exciting gigs and entertaining competition needs to be the consumer's choice. The mall must ensure that the entire experience of events and activities is a non-intrusive one, allowing a customer a peaceful visit every time s/he visits. This helps brands generate optimum sales and ultimately results in a higher trading density, which is the success parameter of all shopping centres today," Dhiraj Jain, Director, Mahagun Group elucidates.
"Customer engagement is a long-term investment in a company. In the long run, the time and energy put into customer engagement can pay off. We have the chance to encourage loyalty, and even increase conversions. The right approach to customer relationships can mean longlasting ties that continue to be profitable even years down the road," states Arijit Chatterjee, COO, Junction Mall.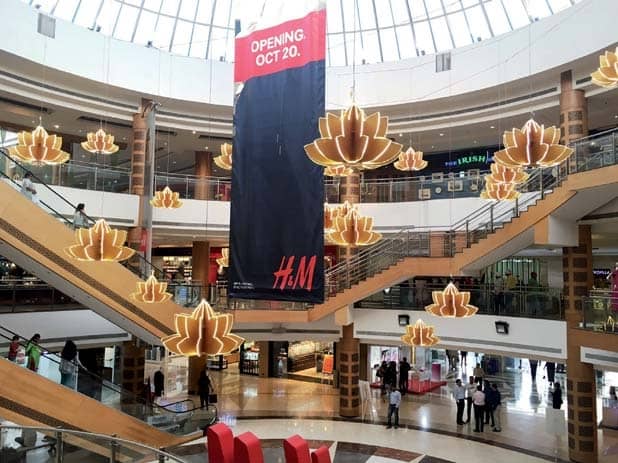 Roping in Brands
Collaborations create sustainable win-win opportunities leading to effective marketing. The mall retailer association is one such collaborative effort. Malls plan yearly event calendars and then approach their retail partners, exploring avenues of customer engagement with them.
"Brand participation in different activities organised by our shopping mall in a calendar year is purely subject to barter deals and deliverables which benefits and compliments both. It is about supporting and complimenting each other and at the end of the process rewarding customers engaged in every event," says Jain.
"At Inorbit, we get in touch with the brand right from the time the brand signs up the store and counsel them on the different marketing elements that can be planned jointly. We focus on category-specific promotions and that's when we cluster brands under same category to come forward and participate via offers, discount and gift vouchers, workshops etc," reveals Ibhrampurkar.
"Our LuLu Loyalty Program helps us to establish a direct relationship with customers that goes beyond just their visit to the mall. It helps retailers reach out to the maximum number of customers. Specially curated events are conducted for many categories, apart from weekly properties, customer incentive programmes, sales and so on. The mall's magazine, which is distributed all across Kerala, provides a perfect opportunity for retailers to showcase their latest collections. All food brands are also covered in the magazine which has e-copies as well," expounds Shibu Philips, Business Head, LuLu Mall.
"We organise various fashion events quite frequently in association with top-notch brands at Junction, we provide platforms where professional models showcasing their latest arrivals, promote offers and deliverables via display areas in and around the mall." Chatterjee explains.
"At Quest, we put together various kinds of sale events including the Midnight Sale, Black Friday Sale and Republic Day Sale. Retailers are very supportive. And, out of more than 150 brands which are housed at Quest 80 percent of them participate in all these sale events. This is because these events are heavily promoted, and they see a significant amount of increase in footfall which leads to incremental sales at the end of the day," says Sanjeev Mehra, VP, Quest Properties Ltd.
FECs & Food-Courts: The Real Winners
Continue Reading with Magzter GOLD
Log-in, if you are already a subscriber
Get unlimited access to thousands of curated premium stories and 5,000+ magazines
READ THE ENTIRE ISSUE
November 2019
Malls & Warehousing: Chennai Cracks The Code
Shopping Centre News
Shopping Malls In Turkey On The Radar Of Asian & Arab Investors
Shopping Centre News
KW Delhi 6: An Essence Of 'Freedom Shopping'
Shopping Centre News
Indian Malls: Selling Experiences To Engage Consumers
Shopping Centre News
Viviana Mall Increases Rooftop Solar Installation Capacity
Shopping Centre News
Tracking Investments In The Indian Retail And Real Estate Sector
Shopping Centre News
Malls Awe Visitors With Installations That Are Works Of Art
Shopping Centre News
MALLS HIRE MANAGEMENT TEAMS FOR END-TO-END CONSUMER EXPERIENCE SOLUTIONS
Shopping Centre News
INDIAN REITS – WHERE THEY ARE NOW (AND WHERE THEY NEED TO GO)
Shopping Centre News
HAPPY PLANET: DESIGNING BEST FEC EXPERIENCES FOR CONSUMERS
Shopping Centre News