Modern Design Helps Close The Digital Divide, Generate Traffic For Indian Malls
To stop the modern mall from going out of fashion, shopping centre developers are working upon every aspect to entice consumers into coming to them, then be it through experiential retail, FEC offerings or a plethora of F&B options. A less known – but equally important – aspect which mall developers worked upon was the architecture. The design and planning of a mall, its foundation in a sense, work towards pulling in consumers…
The traditional mall is fast becoming a historical anachronism. With the blitz of e-commerce and the convenience of doorstep delivery, brick-and-mortar retail suffered heavy losses. To stop the modern mall from going out of fashion, shopping centre developers are working upon every aspect to entice consumers into coming to them, then be it through experiential retail, FEC offerings or a plethora of F&B options.
A less known – but equally important – aspect which mall developers worked upon was the architecture. The design and planning of a mall, its foundation in a sense, work towards pulling in consumers. Striking designs, outstanding installations, and landscaping help weave a success story for malls as much as offers within the premises.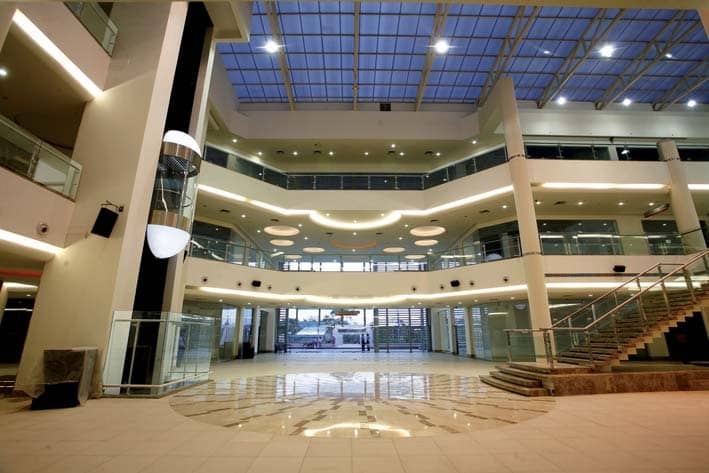 Modern malls are well thought out structures, with most of them using environment friendly material and practices to attract shoppers. A well-designed mall serves to provide various well-placed offerings to consumers, transforming a simple shopping trip into a social event and converting visitors into loyalists and their malls into community hubs.
In this feature, Shopping Centre News explores various design concepts of the mall including design elements, innovations and the role of technology.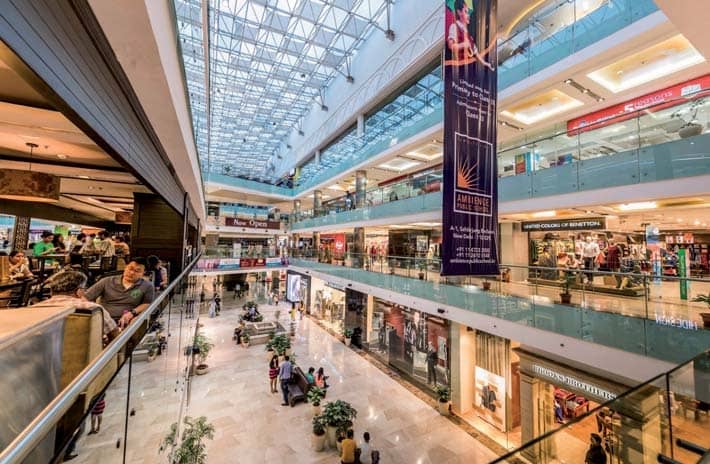 Design Concepts
Shopping centres are no longer perceived as physical structures. The concept behind malls is to create a sharable experience and offer patrons the convenience to shop. The design conceptualisation lays more emphasis on circulation, zoning and connectivity. The entire concept is designed post extensive market research on demographic conditions, consumer expectations and aspiration. An in-depth market analysis helps in understanding the latest trends and makes the mall relevant for shoppers.
Highlighting the design concept of Viviana Mall, Manoj K Agarwal, CEO, Viviana Mall says, "The mall is designed in such a way that a customer knows exactly where s/he will find a particular category of product in the mall. The design and placement of stores, food court, parking and other recreational space are unique here. There is a science to it too – upon entering the mall, at any given point of time or place, the maximum number of stores are visible to visitors. It's a destination that will always surprise and stimulate visitors with its vibrant mix of unique retail and entertainment concepts."
"We have also incorporated factors like fountain lightings and artificial artefacts which are points of convergence. Proper placement of lifts and escalators, conventional air conditioners and right traffic and parking facilities are also for excellent customer experience at Viviana Mall," he adds.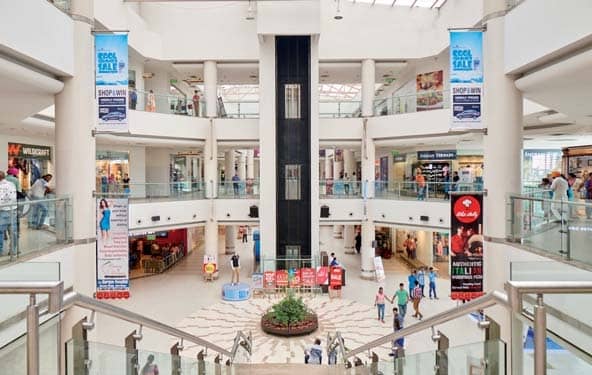 Quest Mall, too, strives to convey a modern and energetic atmosphere architecturally and graphically it is inspired by India's rich culture and natural environment.
"The architects and designers who designed Quest Mall ensured that the presentation of the mall – including ingress and egress – had to have international standards to present luxury for the first time in the city," states Sanjeev Mehra, Vice President, Quest Properties India Limited.
"We wanted the mall to be aesthetically pleasing while simultaneously keeping customer convenience in mind. Our focus at Select CITYWALK was on key areas namely brand visibility, parking, handicap assistance, tenant mix and ease of navigation from a customer's perspective," shares Yogeshwar Sharma, CEO and Executive Director, Select CITYWALK.
Entertainment, dining, shopping and leisure are the four pillars that help to enrich all retail centres and give consumers a reason to deviate from the virtual world of online shopping and plunge into the more tangible world of retail shopping, eating, entertainment and leisure. Design plays an important role here because the architecture of malls must excel in helping to provide a global brand experience and decentralising F&B options for even distribution of crowds across the premises.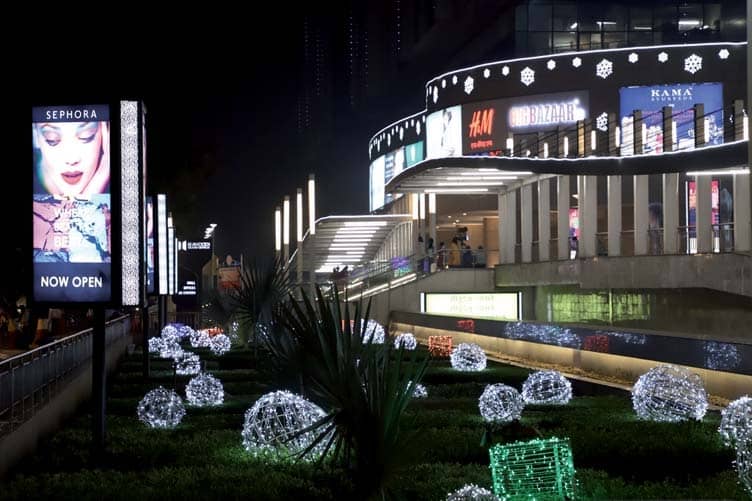 "The architect and the developer of Ambience Mall chose the right material to create an ambience which made us a destination mall that is the apogee of a premium lifestyle. Ambience Mall, Gurgaon, was conceptualised as a second-generation mall worthy of being an integral part of Ambience Island, a development that includes premium residential condominiums, corporate offices, quality institutional, leisure and entertainment developments, and golf greens," says Arjun Gehlot, Director, Ambience Malls.
Traditional malls are fast trying to maintain traction and footfalls by bringing back that wow factor to stop themselves from becoming obsolete in terms of design and setup.
"Being a next generation mall, Sentrum Mall Asansol has striking attributes that make it a class apart. Set up entirely on a modern retail concept, it has been strategically contoured to ensure full visibility of all stores while facilitating easy customer movement at the same time. Its design is at par with global mall design standards with safety and security being of prime importance followed by location, visibility, central air-conditioning system, large atrium, central assembling point, open food kiosk area and hang-out zone," explains Sahil Saharia, Chief Executive Officer, Bengal Shristi.
"Our architect has deliberately favoured a lighter, neutral colour palette and more natural light for the common area. Natural light gives a natural ambience to the mall and reduces carbon footprint at the same time due to less electricity consumption," he adds.
Continue Reading with Magzter GOLD
Log-in, if you are already a subscriber
Get unlimited access to thousands of curated premium stories and 5,000+ magazines
READ THE ENTIRE ISSUE
September 2019