Select Citywalk: Making Shopping An Experience To Remember
This year, Select CITYWALK will be focusing on expanding categories like ethnic wear and sports stores which are missing in the mall, while also adding more F&B options…
Delhi's Select CITYWALK, one of India's most recognised and highly felicitated shopping centres, is planning to take the shopping experience one notch higher by adding additional 15 percent area.
Explaining how the mall is planning to utilise the space, CEO & Executive Director, Select CITYWALK, Yogeshwar Sharma says, "We will be focusing on expanding categories like ethnic and sports which are missing in the mall. We will also be adding more F&B options." Earlier, F&B used to occupy 12 percent of the total portfolio of the mall. Recently, it was increased to 15-16 percent and now the mall authorities are planning to increase it to 18-20 percent.
Apart from this, fast-fashion retailer Zara – which has its best-performing store in Select CITYWALK – is also looking forward to expanding its area by 50 percent.
"Most brands always ask for additional area to expand their stores. However, before allotting more space to the brand, we evaluate the additional value that it is adding to the mall. For example: Instead of giving 20,000 sq.ft. area to upcoming brand Uniqlo, we opted for giving the area to 20 different brands," says Sharma.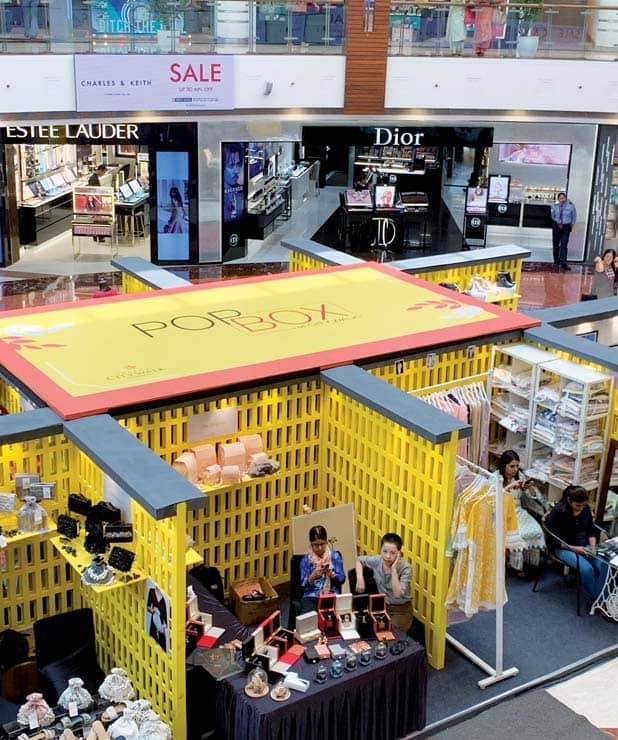 Choosing Right Tenants
Select CITYWALK has a very strict short-listing criteria for new and existing tenants.
"Before signing any lease contract, we check the category and its performance in the mall along with the number of new customers it will be attracting. We also compare it with the existing brands in the same category. We make sure that the new brand which is entering the mall should not be a category killer. Instead of bringing a brand at the cost of other, we prefer that it should supplement the existing brands,"says Sharma.
Continue Reading with Magzter GOLD
Log-in, if you are already a subscriber
Get unlimited access to thousands of curated premium stories and 5,000+ magazines
READ THE ENTIRE ISSUE
August 2019
Malls & Warehousing: Chennai Cracks The Code
Shopping Centre News
Shopping Malls In Turkey On The Radar Of Asian & Arab Investors
Shopping Centre News
KW Delhi 6: An Essence Of 'Freedom Shopping'
Shopping Centre News
Indian Malls: Selling Experiences To Engage Consumers
Shopping Centre News
Viviana Mall Increases Rooftop Solar Installation Capacity
Shopping Centre News
Tracking Investments In The Indian Retail And Real Estate Sector
Shopping Centre News
Malls Awe Visitors With Installations That Are Works Of Art
Shopping Centre News
MALLS HIRE MANAGEMENT TEAMS FOR END-TO-END CONSUMER EXPERIENCE SOLUTIONS
Shopping Centre News
INDIAN REITS – WHERE THEY ARE NOW (AND WHERE THEY NEED TO GO)
Shopping Centre News
HAPPY PLANET: DESIGNING BEST FEC EXPERIENCES FOR CONSUMERS
Shopping Centre News