Phy-gital Malls: A Powerful Arrow In The Shopping Mall Quiver
The new-age consumer is not loyal to any channel – online or offline. His expectations are high and his demands, unceasing. Both, retailers and shopping malls have understood that this evolved customer wants an experience which is unparalleled and are completely focused on experiential retail…
The word Phy-gital is not new for the Indian retail and shopping mall industry anymore. Every shopping mall is trying to go Omnichannel, upgrade its technology and provide its customers with the ultimate high-tech, experiential retail platform.
Despite the meteoric rise of e-commerce in India, the growth in the number of malls has not slowed down. New shopping centers are on the rise and the mall culture in the country is witnessing a boom like never before. The credit, in an ironical twist, goes to the rise in Internet subscribers, new fashion and shopping trends on social media. Changing lifestyles and increase in disposable incomes have also transformed the rural and urban consumer bases alike.
Malls today are not just a huge complex housing top brands, but also community hubs, experiential centers people visit to eat, shop and be entertained. To bring in more visitors, malls, brands, retailers and especially new businesses need to bleed the physical into the digital and create a Phy-gital eco-system between the brand and consumer – across platforms. This is especially necessary because the evolved and connected consumer today is not loyal to any platform in particular. Giving him/her all they need in one space is the need of the hour.
Towards this, mall developers are providing space to brands that are technologically equipped to handle customers and are providing quick and seamless experiences.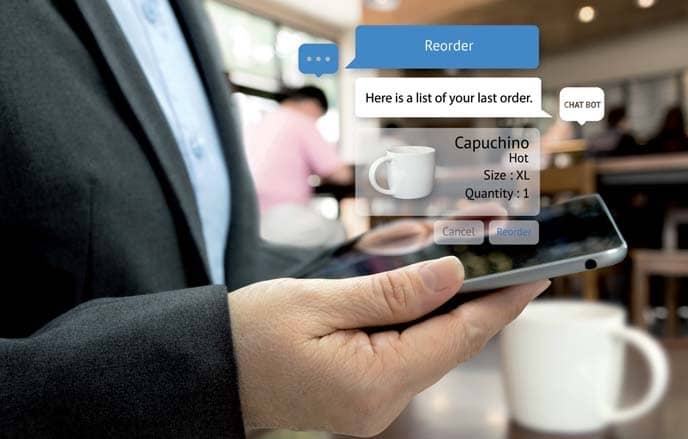 Staying Connected in Malls
Mall developers are making sure consumers stay connected as soon as they enter the center. Consumer's mobile devices are automatically connected with the Wi-fi of the mall, opening up a new channel of communication opens up between him, the mall operator and the retailer.
Developers have also installed digital screens the in shape of tabloids/smartphones in various areas in malls which act as sitemaps, giving exact store locations on every floor.
Along with this are smart tabs providing info-graphics, data entry via motion sensors, AI and VR technology, digital communication tools, bots like Kik Bot Shop, and voice-activated AI agents similar to Google Now and Amazon's Alexa – malls are trying just about everything to make themselves advanced and equipped.
Continue Reading with Magzter GOLD
Log-in, if you are already a subscriber
Get unlimited access to thousands of curated premium stories and 5,000+ magazines
READ THE ENTIRE ISSUE
July 2019
Malls & Warehousing: Chennai Cracks The Code
Shopping Centre News
Shopping Malls In Turkey On The Radar Of Asian & Arab Investors
Shopping Centre News
KW Delhi 6: An Essence Of 'Freedom Shopping'
Shopping Centre News
Indian Malls: Selling Experiences To Engage Consumers
Shopping Centre News
Viviana Mall Increases Rooftop Solar Installation Capacity
Shopping Centre News
Tracking Investments In The Indian Retail And Real Estate Sector
Shopping Centre News
Malls Awe Visitors With Installations That Are Works Of Art
Shopping Centre News
MALLS HIRE MANAGEMENT TEAMS FOR END-TO-END CONSUMER EXPERIENCE SOLUTIONS
Shopping Centre News
INDIAN REITS – WHERE THEY ARE NOW (AND WHERE THEY NEED TO GO)
Shopping Centre News
HAPPY PLANET: DESIGNING BEST FEC EXPERIENCES FOR CONSUMERS
Shopping Centre News