Phy-gital Retail Will Define Shopping Centres Of The Future
The global retail industry has observed an increasing number of people shopping online in comparison to hitting brick-and-mortar stores. In a bid to understand this phenomenon and to lure the consumer back to the physical store, retailers are going Phy-gital. The future of the shopping mall in particular and the Indian retail industry, in general, depends a lot upon creating a Phy-gital eco-system which will aim to unify consumer journey by leveraging both technology and experiences. Shopping Centre News Bureau brings experts' views on the factors responsible for elevating consumer experience in-store using technology. Retail leaders also give a lowdown on the disruption which can be expected in the retail and shopping center industry over the next decade…
With the increasing relevance of physical and digital eco-systems to coexist as a unified journey for consumers, retailers around the globe are leveraging technology for a seamless Phygital experience. In order to accommodate the evolving demands of the ever-connected consumer, and lure him in, the physical store needs to change its mindset. Traditional retailers need to consider the power of digital transformation and use it liberally to enhance in-store experiences. The brick-and-mortar store needs to go Phy-gital.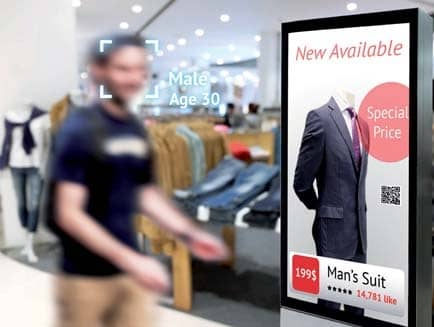 The future of the shopping mall and the Indian retail industry depends a lot on creating a Phy-gital eco-system which will aim to unify consumer journey by leveraging both technology and experiences.
At the recently concluded India Fashion Forum 2019, a session was dedicated to this futuristic and all-encompassing discussion which sighted examples of what's being done in India so far and what can be done in the future along with how can malls and retailers partner on this platform.
The session was moderated by Harshvardhan Singh Chauhan, Central Head of Marketing, DLF Shopping Malls and Deepak Yadav, Head-Retail Expansion, Shoppers Stop. The panel constituted of many heavyweights including:
RA Shah, Head-Property, Trent
Sumit Ghildiyal, VP- Business Development, Max Fashion, Landmark Group
Narendra Pratap Singh, Director-Business Development, Samsonite
Pallav Atreja, Business Head- EBO & E-Commerce, MAS Holding
Siddharth Baid, AVP, Lenskart
Preeti Chopra, National Head & Business Development, Raymond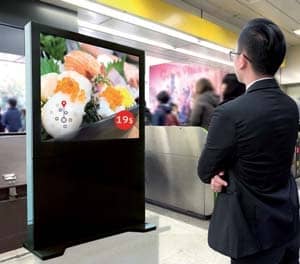 Sumit Ghildiyal, VP- Business Development, Max Fashion, Landmark Group started the discussion, saying, "The main factor is keeping up a balance between the digital and the physical platforms, ushering in the Phy-gital. Recently, Prestige Mall in Bengaluru came out with a fabulous concept, providing digital imprints with headphones to every visitor entering the mall. Personalized messages, promotions, and other media developments and announcements were made available to each and every visitor, without any hue and cry, in a silent, eco-friendly manner without disturbing anyone. I feel this is a balance which shopping malls and retailers have to keep."
"From the retailers' point of view, differentiation between online and offline has to be in balance because at the end of the day, they have to be running together simultaneously sharing equal parts of the business. At Max, when a consumer walks inside a store, there are apps which help guide them to every available stock, design, color and price range in the store. There are trained salesmen to help them shop with ease and orders can be delivered at to any address of the consumer's choice," he added.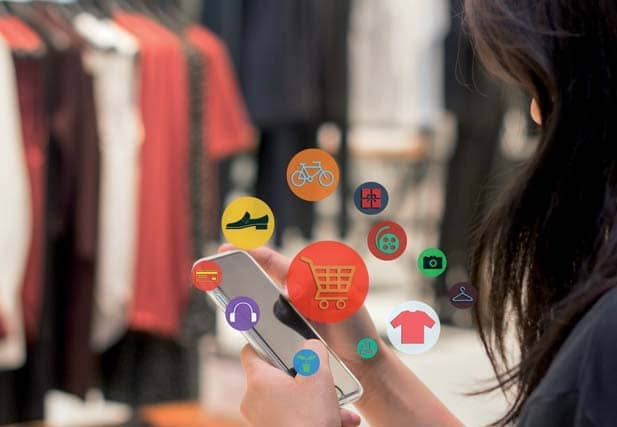 RA Shah, Head-Property, Trent said, "Be it shopping malls or brands, everyone is trying something different from the rest. Consumers have been largely disjointed – this could be because the physical experience in the store is good and expressive, but it lacks a whole of convenience online. So, bridging that gap is very important."
According to Preeti Chopra, National Head & Business Development, Raymond, Omnichannel has become compulsive terminology for retailers over the last couple of years. "There was a time when consumers used to venture into the market to find a product. But today, due to so much competition, the situation has reversed. The product is now attracting the consumer. We use Omnichannel to help consumers design and place their order at the click of a button. Offline and online cannot succeed in isolation, therefore, balancing the channels to form a convenient and personalized medium for the consumer is key," she explained.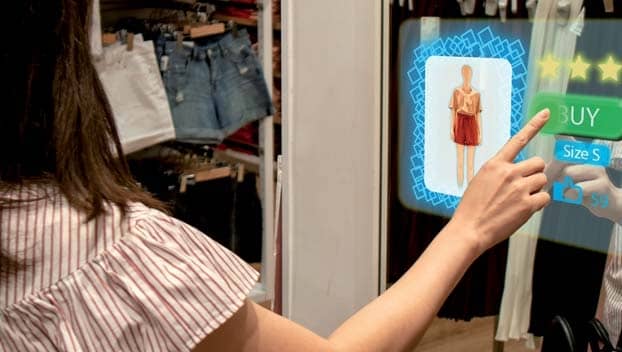 Continue Reading with Magzter GOLD
Log-in, if you are already a subscriber
Get unlimited access to thousands of curated premium stories and 5,000+ magazines
READ THE ENTIRE ISSUE
July 2019
Malls & Warehousing: Chennai Cracks The Code
Shopping Centre News
Shopping Malls In Turkey On The Radar Of Asian & Arab Investors
Shopping Centre News
KW Delhi 6: An Essence Of 'Freedom Shopping'
Shopping Centre News
Indian Malls: Selling Experiences To Engage Consumers
Shopping Centre News
Viviana Mall Increases Rooftop Solar Installation Capacity
Shopping Centre News
Tracking Investments In The Indian Retail And Real Estate Sector
Shopping Centre News
Malls Awe Visitors With Installations That Are Works Of Art
Shopping Centre News
MALLS HIRE MANAGEMENT TEAMS FOR END-TO-END CONSUMER EXPERIENCE SOLUTIONS
Shopping Centre News
INDIAN REITS – WHERE THEY ARE NOW (AND WHERE THEY NEED TO GO)
Shopping Centre News
HAPPY PLANET: DESIGNING BEST FEC EXPERIENCES FOR CONSUMERS
Shopping Centre News