It's easy to see why many think Days Gone is inspired from Sony's successful IP - The Last of Us (TLoU). Just like TLoU, the Days Gone also features zombies (aka freakers) in a post-apocalyptic setting but the thing that sets Days Gone apart is its open-world survival nature.
Days Gone tells the story of Deacon St. John who has survived a mysterious global pandemic and lives in a new world as a bounty hunter, in the wilderness outside civilian encampments with his buddy Boozer. That is not how Deacon intended to live after the epidemic but the first cutscene shows why Deacon chooses to stay with the injured Boozer instead of his wife, Sarah. The initial cutscene is abrupt and very busy but starts making sense as the story progresses.
Days Gone is set in Oregon and Bend Studios has nailed the atmosphere and visuals you'd expect from the world which is a big hot mess. On one side, you see the nature with beautiful landscapes, changing the weather but on the other side, you see abandoned houses and cars, some of which are taken over by freakers and their freaker nests.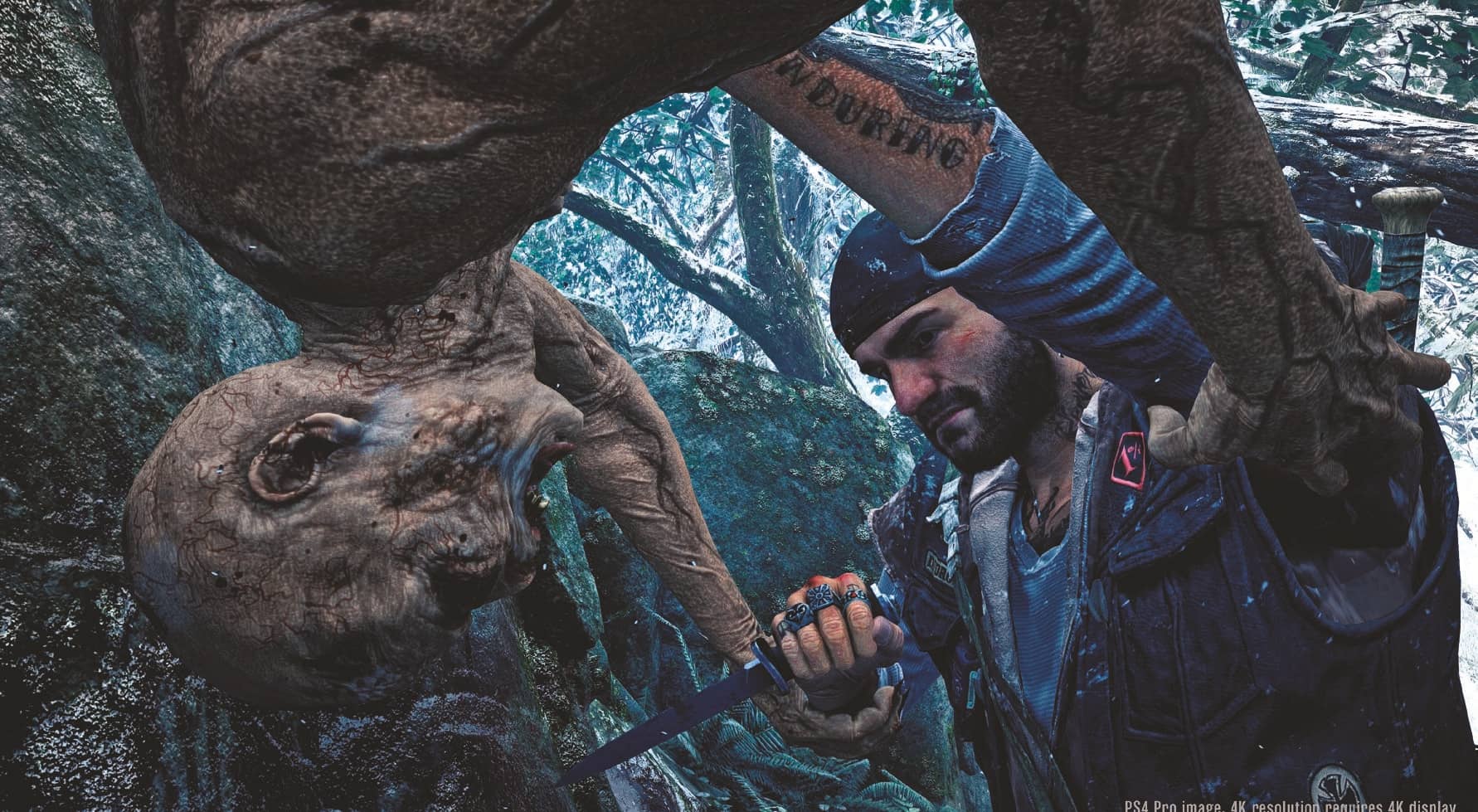 Speaking of freakers, they behave like zombies but freakers tend to sleep, eat and even drink water. This is evident during the game. You'll see freakers around a water source trying to drink water when they're thirsty or hi