Meet the most exciting technology trends, products and people that are changing the world – the best buys and future gamechangers you need to know.
Chris Barnes, Matt Bolton, Alex Cox, Claire Davies, Nick Odantzis
100 WIZELY
Wizely is a digital piggy bank that allows users to save their money for a future goal. Choose between a simple, flexi or a pre-book saving plan that features unlimited referrals, prebooking of purchases and up to 15% additional earnings on Wizely savings. wizely.in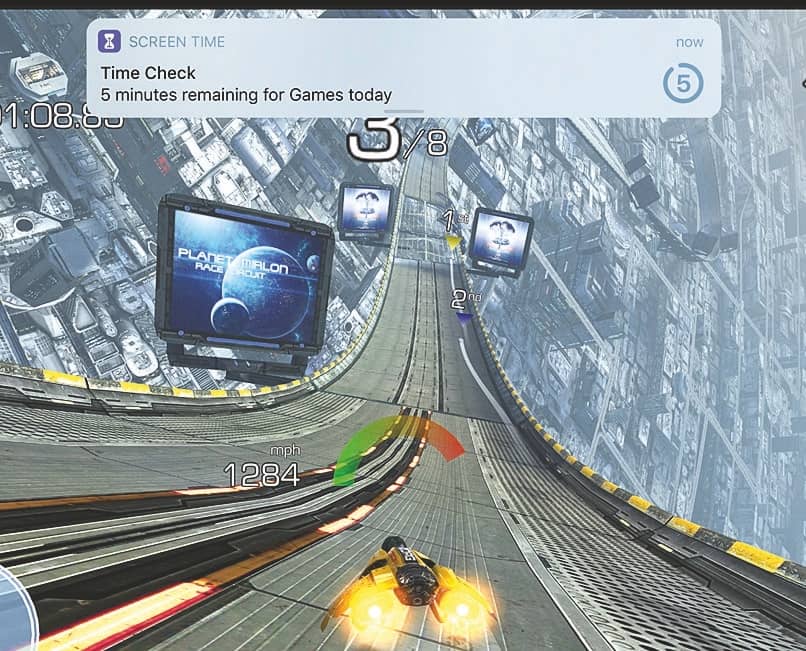 99 KNOW YOUR SCREEN TIME
Smartphones have revolutionised productivity and remote working, but we could all spend less time glued to the horrors of the current news. iOS and Android handsets come with monitoring tools to help. Screen time insights highlight the apps you tap most, enabling you to set time limits on them and to enforce healthy breaks.
98 JOBERT ABMA AND MICHIEL PRINS
This hacking duo co-founded Hacker One in 2012, after successfully meeting a challenge set by Facebook's head of security to find vulnerabilities in its system. Hacker One rewards hackers for uncovering security flaws in major companies, in turn improving security for us. hackerone.com
97 SONY WENA
Upgrade your Rolex with some smarts using this series of straps from Sony. Available in black or silver stainless steel, as well as a rubberised option for sportier wear, they fit any standard watch, but include activity tracking, contactless payment, and notifications on the little screen. All the smarts, but with a your choice of watch. sony.co.in
96 DRONE RACING LEAGUE
The Drone Racing League is showing no signs of slowing down, selling out shows and qualifying heats around the world, showcasing the wildest drone piloting skills yet. As if the $1 million prize money isn't enough, this burgeoning sport is also creating new jobs. thedroneracingleague.com
95 MY SKIN TRACK UV LA ROCHE POSAY
Finally, this is available to buy. The battery-free My Skin Track UV sensor and companion app track your exposure to UV, pollution, pollen and humidity, feeding back with advice and suggestions to protect your skin from potentially health-threatening future conditions. laroche-posay.us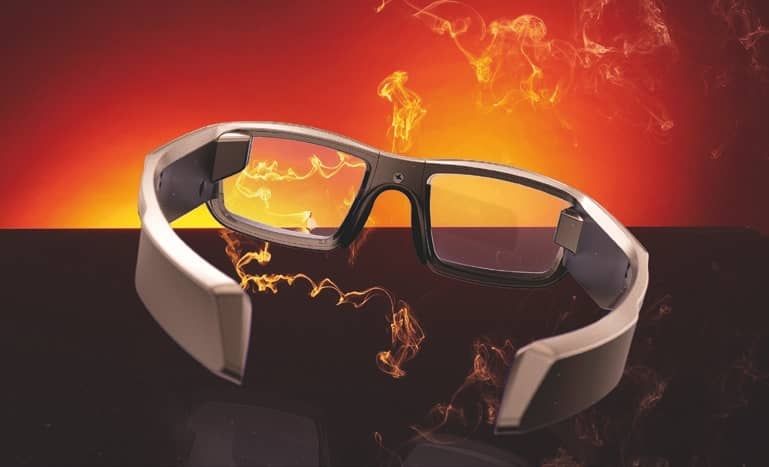 94 VUZIX BLADE SMART GLASSES
Proving AR glasses weren't a flash in the pan, the Vuzix Blade deliver all the hands-free wizardry you'd expect – social media alerts, navigation, photography, video recording – via Wave-Guide tech, a quad-core ARM processor and Cobra II DLP display, overlaying everything from directions to cafe menus in front of your eyes. vuzix.com
93 SHENMUE
III The first two games in this Sega series blew minds back at the turn of the century, and after an 18-year absence (and an impassioned Kickstarter campaign) we worried this sequel would turn into a lost legend – but it's coming. Expect immersive worlds, cinematic sequences and epic action when it arrives on PC and PS4 this August. shenmue.link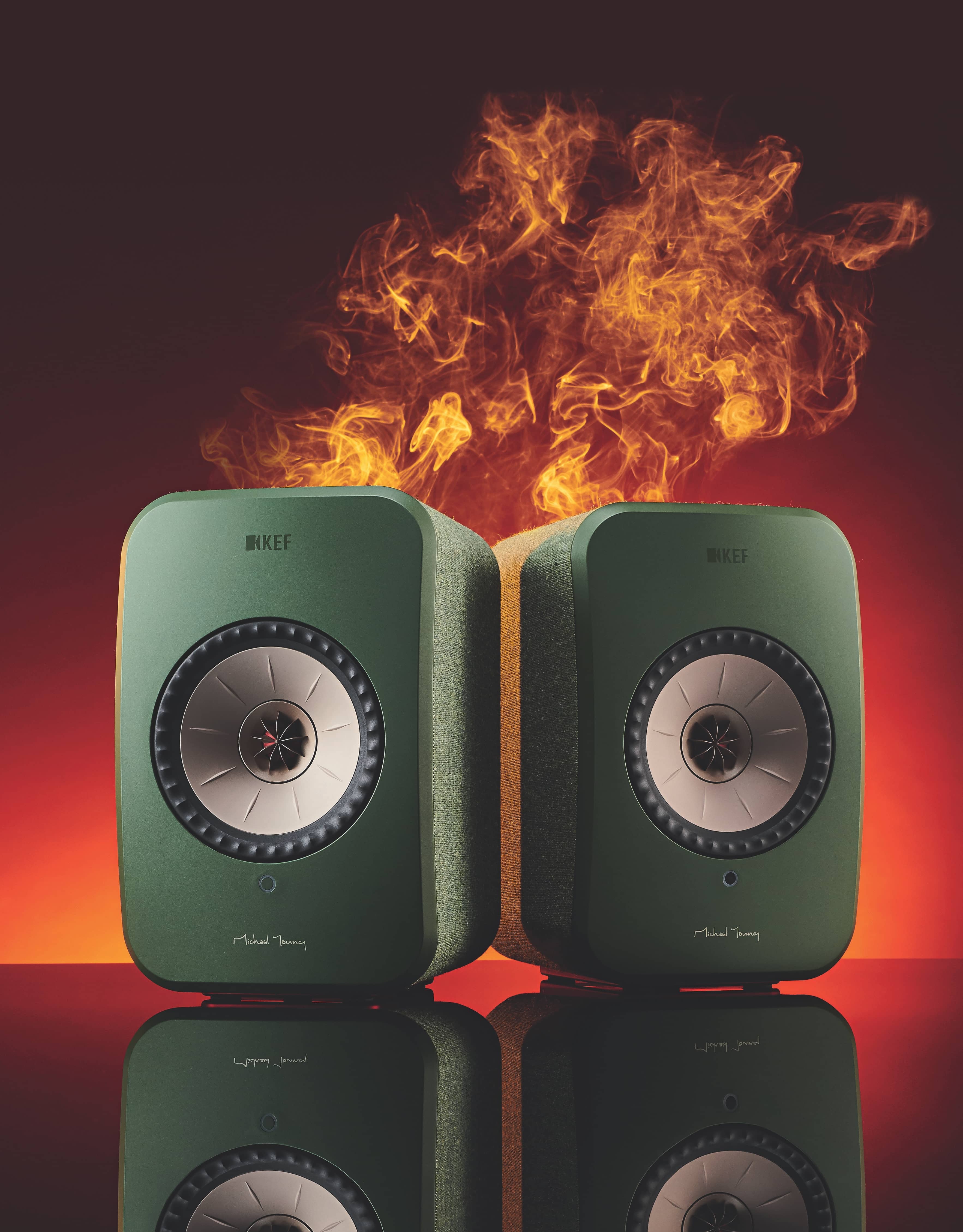 92 KEF LSX
These speakers are still strong favourites in the T3 listening rooms (AKA the big closet by the fire escape). Kef's Uni-Q driver system sounds fantastic, and puts out more sound than you'd think these little boxes would be capable of. And with wireless tech and amp all built in, they're all you need for a truly next-gen hi-fi stereo setup. kef.com
91 SPONGE MOUNTAIN
Architect Angelo Renna is ping to breathe new life into the heavily polluted alian city of Turin. Renna opposes using a 90m-high round of landscaped, grasped soil – left over from a 275-km railway tunnel project – to act like a pair of ant lungs, absorbing the ty's carbon dioxide, and forming a beautiful new landscaped park, too. gelorenna.com
90 ROYOLE ROLLABLE KEYBOARD
Royole has a thing for bendy gadgets, launching its Flex-Pai foldable smartphone at the end of 2019. Harnessing the same flexi-tech, the Royole Bluetooth keyboard is ideal for typing on the road: pull it from its case onto any flat surface, connect to your device and type. royole.com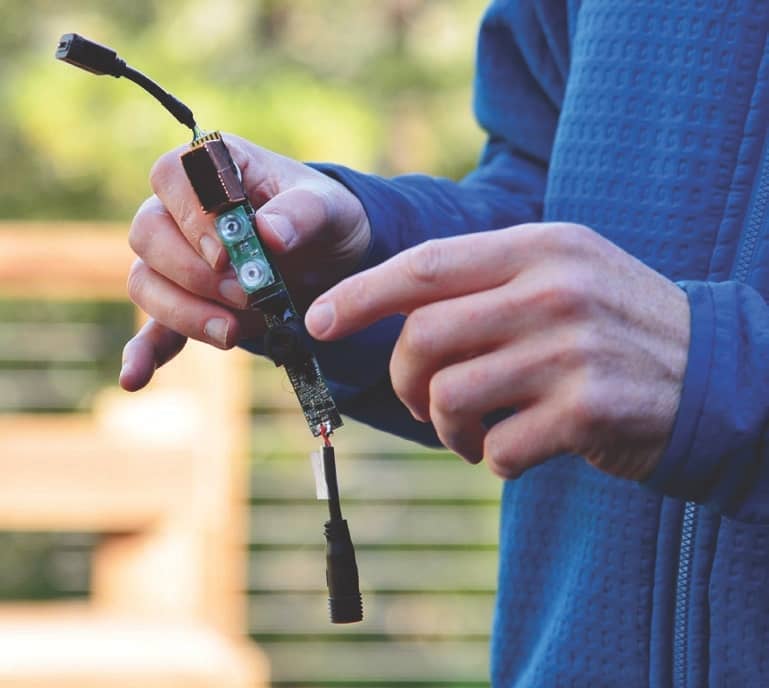 89 AI CAMERAS TO SAVE WILDLIFE
Nonprofit organisation Resolve is protecting the lives of precious African wildlife from hunters and poachers, and they're using tech to help them. With discreet AI-equipped TrailGuard cameras positioned along routes frequented by poachers, any vehicles, people and animals can be identified in real-time, enabling park rangers to intervene before it's too late.
88 GILLETTE LABS HEATED RAZOR
A hot towel shave at the barbers makes you feel a million bucks, but recreating that smooth, soothing sensation is time-consuming. Or is it? Not with Gillette's Heated Razor, designed with an internal heating element to enable you to enjoy an easy hot shave at home. indiegogo.com
87 THE NORTH FACE FUTURE LIGHT
Using a process called 'nanospinning', Futurelight has huge numbers of tiny holes created within a waterproof membrane, boosting breathability. When paired with other fabrics, it should create the ultimate optimised outdoor garments. Products featuring it go on le soon. enorthface.com
86 SMART HOTEL ROOMS
Hilton and Travelodge are among the hotel chains decking out their rooms to act as a smart home from home. Custom lighting, temperature control and keyless smartphone entry are becoming the norm, all through dedicated apps. In New York, the Mandarin Oriental hotel uses info learned from your previous visit to personalise the room upon arrival.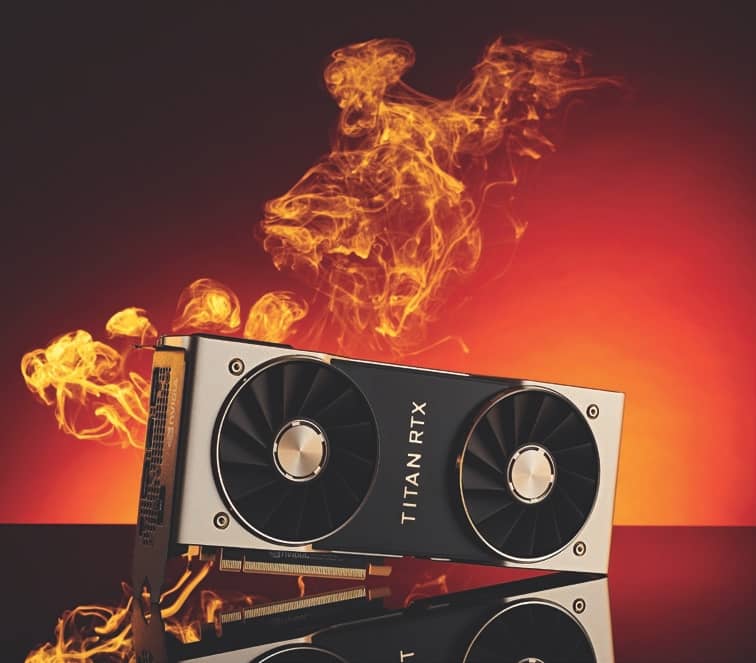 85 NVIDIA GEFORCE RTX
Ray-tracing, a technology that simulates the physical behaviour of light in real-time to produce incredibly realistic visuals in games, has been a graphical holy grail for a long time, but it was too hard to implement affordable. Not any more: Nvidia's latest GPUs bring it to the masses, and it's going to change everything. nvidia.com
84 AUTONOMOUS DELIVERY ROBOTS
Soon, you might see robots like Segway's obstacle-avoiding Loomo (pictured) delivering packages around your office. Each 'bot comes equipped with interactive screens, a cloud-based service dispatch system, real-time monitoring and even an elevator function, making late arrivals a thing of the past.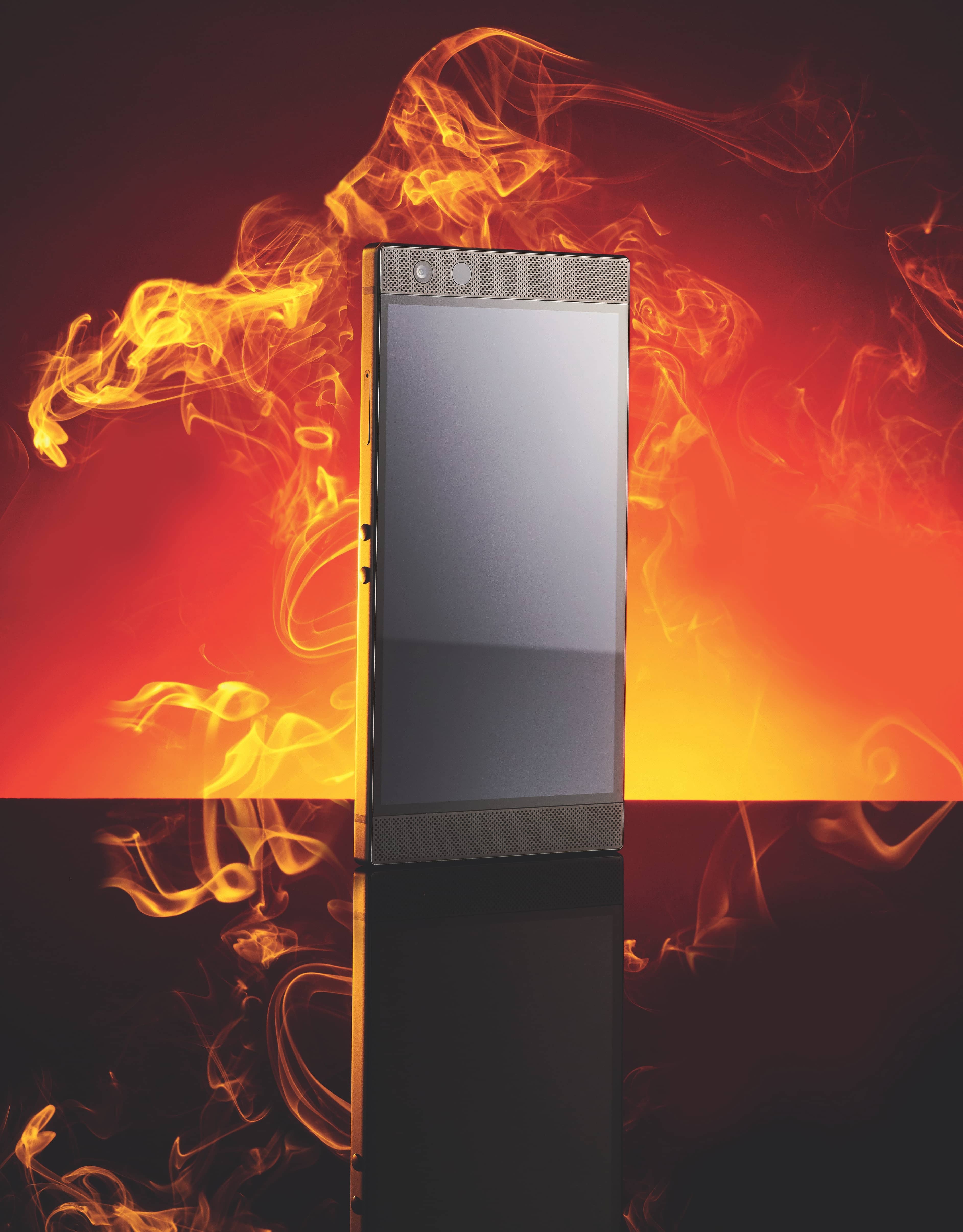 83 EPIC GAMING PHONES
With games like Fortnite arriving on mobile devices, 2019 could finally be the year for gaming phones to truly shine. The Honor Play comes with me-boosting GPU Turbo tech, and the jaw-dropping ASUS ROG boasts vapor-chamber cooling and Ultrafast Hz display, while the Razer Phone pictured) bests that with a 120Hz display, HDR support, and incredible Dolby speakers.
82 QUELL 2.0
This tiny gadget offers a beacon of hope to chronic pain sufferers. Worn just below the knee, Quell 2.0 employs neurotechnology to activate your natural pain relief response and block pain. If it works (we've yet to test it), Quell 2.0 represents a massive breakthrough in pain management. quellrelief.com
81 IBM Q SYSTEM ONE
IBM, Map Project Office and Universal Design Studio have teamed up to deliver the first quantum computer in a tidy sellable package, which could revolutionise security and scientific study. It includes a stainless steel cryostat that holds the quantum chip at -273°C. That's colder than space! research.ibm.com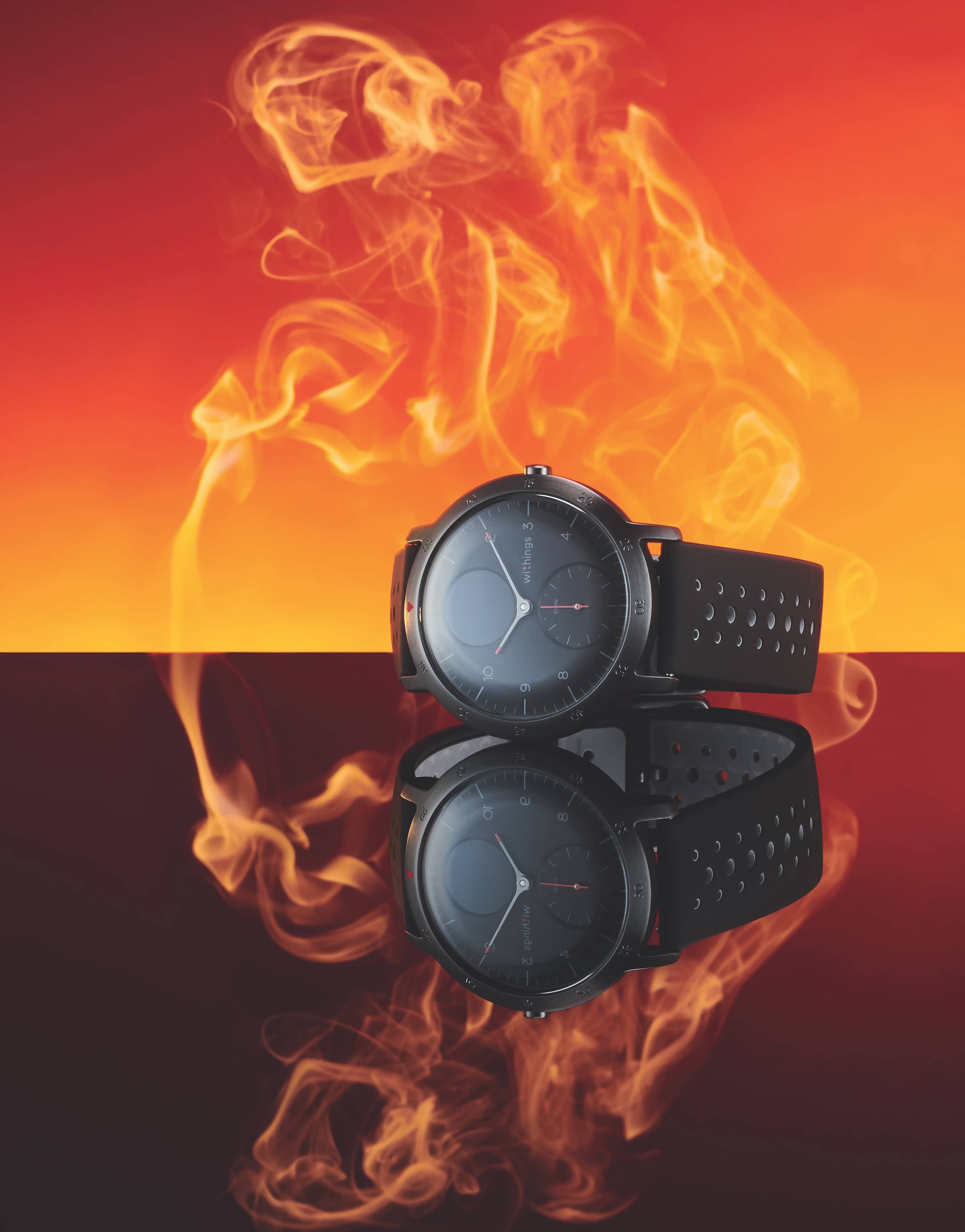 80 WITHINGS
One of our favourite wellness tech companies is making a proud comeback this year, having splintered from Nokia, who bought the brand two years ago. To celebrate its independence, Withings is launching the Move ECG, a smartwatch that (once it clears the regulators) offers ECG functionality to help detect potentially serious heart conditions. withings.com
79 AVENGERS: ENDGAME
The culmination of Marel's 11 years of movies hit screens last month. Following from the infamous end of Avengers: Infinity War, we pick up our remaining heroes as they figure out how the hell they're going to fix things. It's shaping up to be the longest and most pic Marvel movie of all, but anything beyond the basic premise is still totally secret.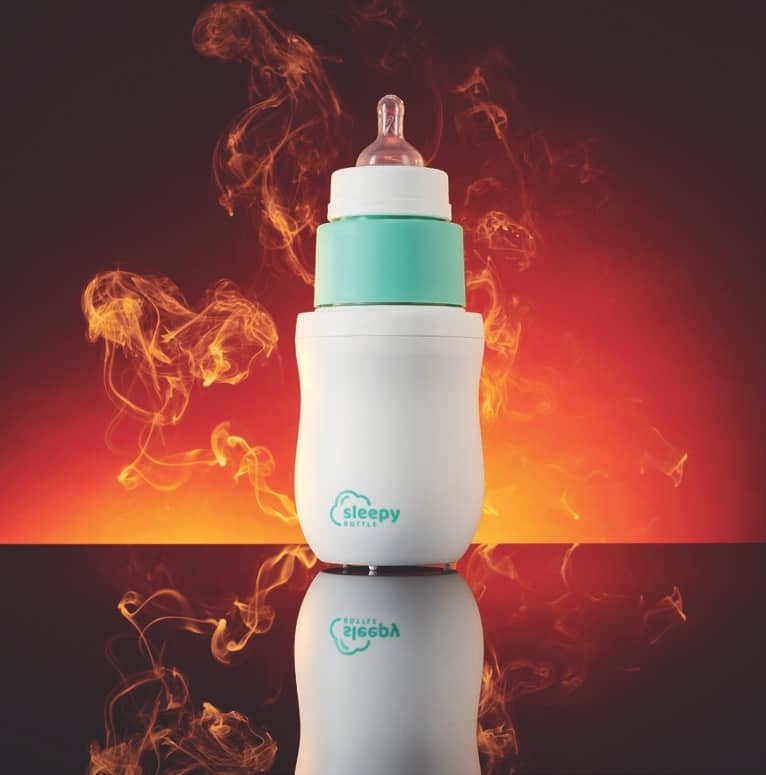 78 SMARTER BABY TECH
Using a heated element, the clever Sleepy Bottle (pictured) makes nighttime feeds simpler by maintaining the perfect feeding temperature and enabling you to mix formula in-bottle instantly. Cybex is another brand to watch, with its E-Priam electric pushchair and Bluetooth sensor-laden car seat.
77 LEGO STAR WARS 20TH ANNIVERSARY
To celebrate 20 years of one of the most successful partnerships in Toyland, Lego and Lucasfilm will release a suite of enticing sets in 2019. Some small ones have been announced already, but expect some seriously spectacular stuff in the next few months. shop.lego.com
76 TESTCARD
Home diagnosis tech could one day become the norm for identifying health issues. TestCard has a jump start on the trend. A 'postcard' with embedded pull-out urine test, it can detect UTIs, pregnancy and glucose levels. Scan the test strip using your phone's camera within the TestCard app for instant, lab-level results. testcard.com
75 NEUTROGENA MASKID
The age of 3D printed face masks has arrived, helping you banish dark circles and tired skin. Take a selfie using Neutrogena's MaskiD app, Select your skin type, treatment area and treatment type, and you'll receive 3D-printed mask that matches your face. A more penetrating treatment for better results. neutrogena.com
72 HOT TUBS FOR ALL
Sure, it's nice to visit spa hotels and lounge in their jacuzzi until your skin prunes, but imagine the joy of being able to do that each day in your garden? The new wave of affordable, portable hot tubs now puts this dream within reach of many. There's even one, the freeze-proof Lay-Z Spa Helsinki (pictured), that can be used year-around, including when it's snowing.
74 EXPERIENCE MX4D
Taking its brand tag line seriously, Inox has introduced its first screen to enjoy movies in 4D. MX4D, as it's specifically called, allows the user to feel the jolts, motions, wind, water and even scents as it happens in the movie. inoxmovies.com
73 BEELIFE COCOON
CoCoon, the world's first app-controlled hive, is designed to protect its resident bees from destructive Varroa mites. They hate heat, but bees are much harder against it, so it can warm itself to cook out the nasties. It can also keep cool in the summer for maximum bee comfort. beelife.fr
72 HOT TUBS FOR ALL
Sure, it's nice to visit spa hotels and lounge in their jacuzzi until your skin prunes, but imagine the joy of being able to do that each day in your garden? The new wave of affordable, portable hot tubs now puts this dream within reach of many. There's even one, the freeze-proof Lay-Z Spa Helsinki (pictured), that can be used year-around, including when it's snowing.
71 HOME BATTERIES
Solar panels are one piece of the home energy puzzle, but they don't produce energy when we need it most. Large-capacity batteries such as Tesla's Powerwall (pictured) and the sonnenBatterie Eco collect solar energy during the day and run your house with it at night. Time to save the planet!
70 TITLEIST 718 AP3 IRONS
Dubbed 'The Players Distance Iron', the AP3 marries the power of the bigger AP1 with the control of the smaller AP2, thanks to its combination of hollow-blade design with L-face inserts and the off-centre performance of a game improvement iron. titleist.com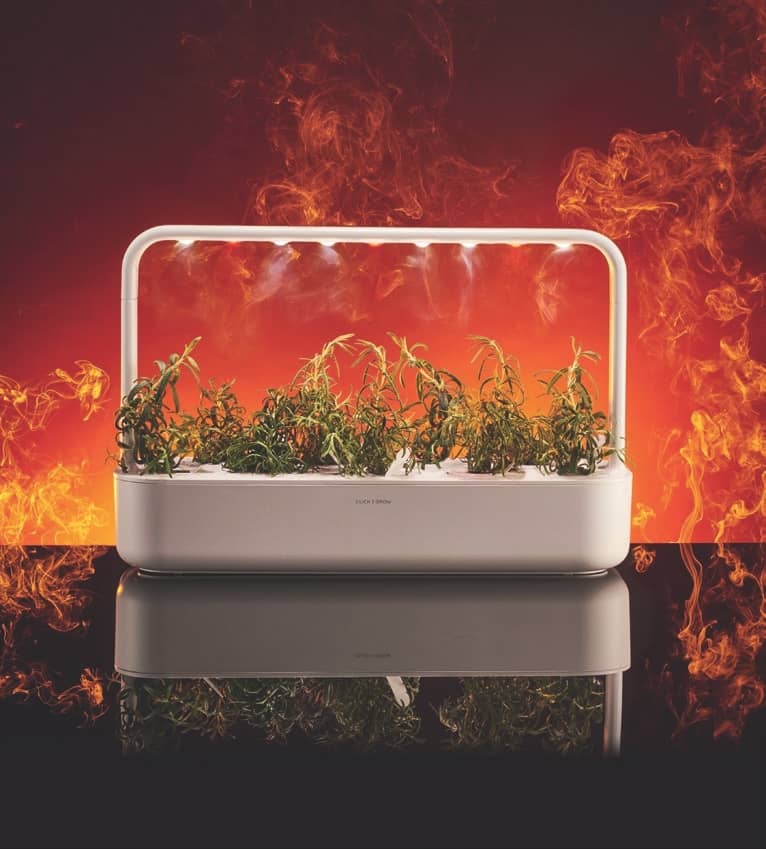 69 SMART INDOOR GARDENS
Continue Reading with Magzter GOLD
Log-in, if you are already a subscriber
Get unlimited access to thousands of curated premium stories and 5,000+ magazines
READ THE ENTIRE ISSUE
May 2019
Sniper Ghost Warrior Contracts
T3 India
TECH'S GREATEST HITS
T3 India
Star Wars: Jedi Fallen Order
T3 India
MG ZS EV – MORRIS GARAGES' FIRST ALL ELECTRIC SUV
T3 India
CUT THE NOISE Sony WI-1000XM2
T3 India
Samsung Has Launched A High End Tablet To Take on The iPad
T3 India
The Complete Guide To… Smart Screens
T3 India
Best Cheap Drones
T3 India
Well, Here We Are
New York magazine
The Voice of a Generation
New York magazine
Still Gazing in Awe at Jude Law
New York magazine
Republicans Don't Even Know What They're Covering Up
New York magazine
Peter Thiel's Latest Venture Is the American Government
New York magazine
Medea in Brooklyn
New York magazine
In Conversation: FRANK GEHRY
New York magazine
Good-bye to Gotham
New York magazine
ROD STEWART COULD DO TIME FOR PARTY PUNCH!
National Enquirer
MOM HAS TWINS TWICE IN ONE YEAR!
National Enquirer