2,499; PS4, Xbox One
Ubisoft seems to adopt a tick-tock release schedule for its Far Cry series. A numbered game means a fully blown Far Cry experience while the spin-offs allow Ubisoft to experiment with the franchise (like the Primal and Blood Dragon) or expand on the existing story like what we have this year with the Far Cry: New Dawn.
Far Cry: New Dawn is set in the same world of Far Cry 5, however, it fast forwards 17 years, showing what Hope County looks like after an apocalypse. Unlike many postapocalyptic games that are grim in visuals, the New Dawn's super bloom makes the fictional county look gorgeous with luscious vegetation (and lots of pink flowers!), overpopulated wildlife along with dilapidated buildings encapsulate the aftermath of the nuclear attack.
The one thing that remains the same is human civilisation. They are still fighting with wildlife and other humans, which in this case, are the Highwaymen who control most of the Hope County and it is your job, a nameless captain to take it back for the survivors.
The Highwaymen are the headed by the twins - Mickey and Lou but the antagonist duo do not create an impact like how Vaas, Pagan Min or even Joseph Seed did in the previous Far Cry instalments.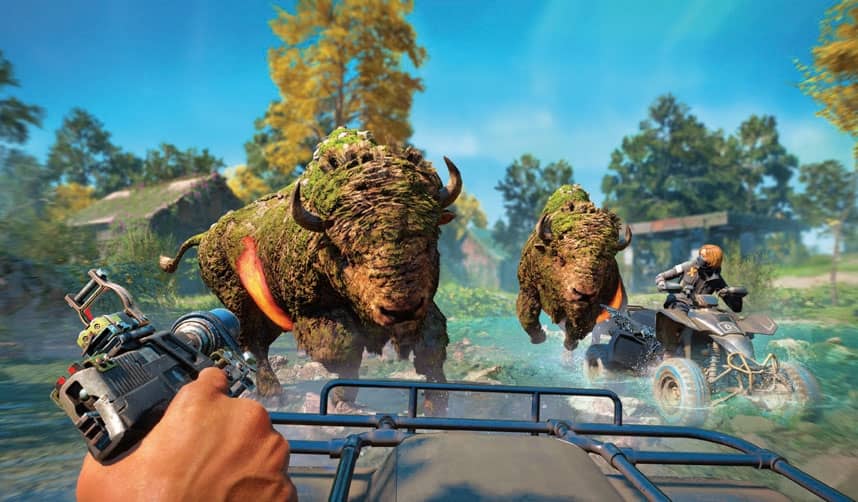 However, keeping this apocalypti