Ask the average American biker if he's heard of Mike Corbin and he will likely say, "Oh, he's the seat guy".
Well beginning his career as a US Navy electrician, Mike has gone on to design multiple inventions and along the way held a land speed record and earned a degree from Harvard.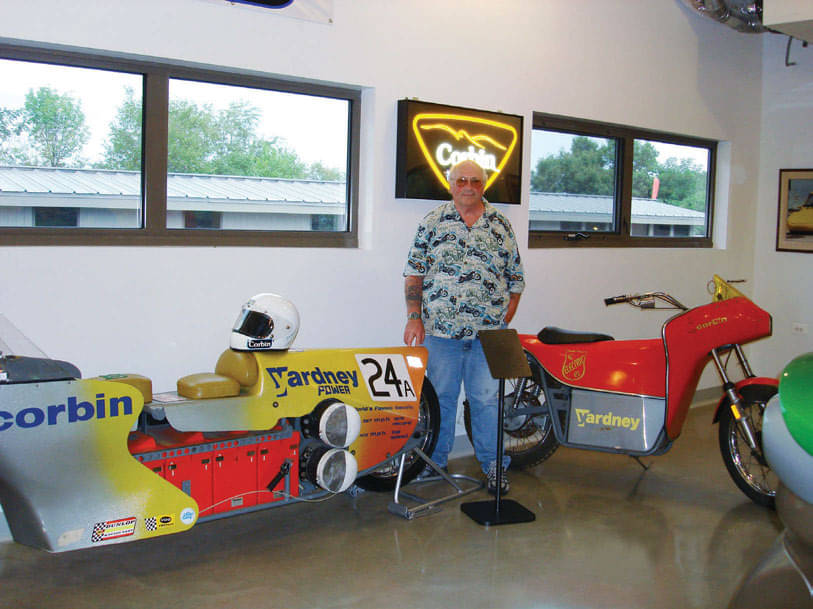 In the early 1970s Mike decided he wanted to make electric motorcycles and not long after had the aptly named City Bike on the road. Powered by three lead acid cell batteries it had a range of a bit over 60kms and travel at a speed a touch under 50km/h. Which was brilliant for the day.
But some people whined that electric bikes were too slow so Mike said "okay then, let's build a bike to race on the salt and show the naysayers they are wrong". So in 1973 the Corbin team became the fastest guys in the world running on electricity.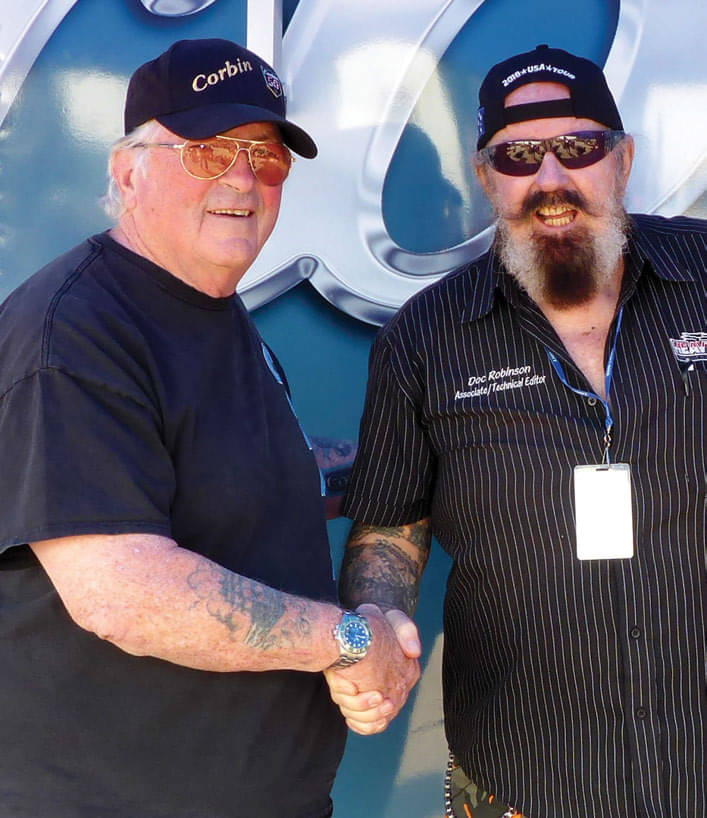 A year later, with a set of silver/zinc batteries, they achieved a land speed record of 165.387mph (266.164km/h) round trip average, a record that stood for some 38 years! An entire book could – and should – be written about Mike, his adventures, his inventions, the mighty busine