Knuckle Duster is the third immaculate Al Magarry build to feature in HEAVY DUTY. It follows his superb Military WLA and the memorable 'Model U' US Navy Shore Patrol restoration and this classic bobber has received the same fastidious attention to detail. We sat down with Al and talked about the bike.
"I've always wanted a hotrod and this was the chance to build it" Al began. "It's a 93-cube S&S Knuckle in a Kraft Tech Inc hardtail with a genuine 1945 Knucklehead springer. I added a big Keihin flat slide carburettor to get more fuel and air into it, make it go a bit harder. I also found an original WWII Knucklehead oil bath air filter that I modified again to get enough air into the engine and to make it look old school. I also fitted an original 1915 Harley seat that suits the character of the build nicely.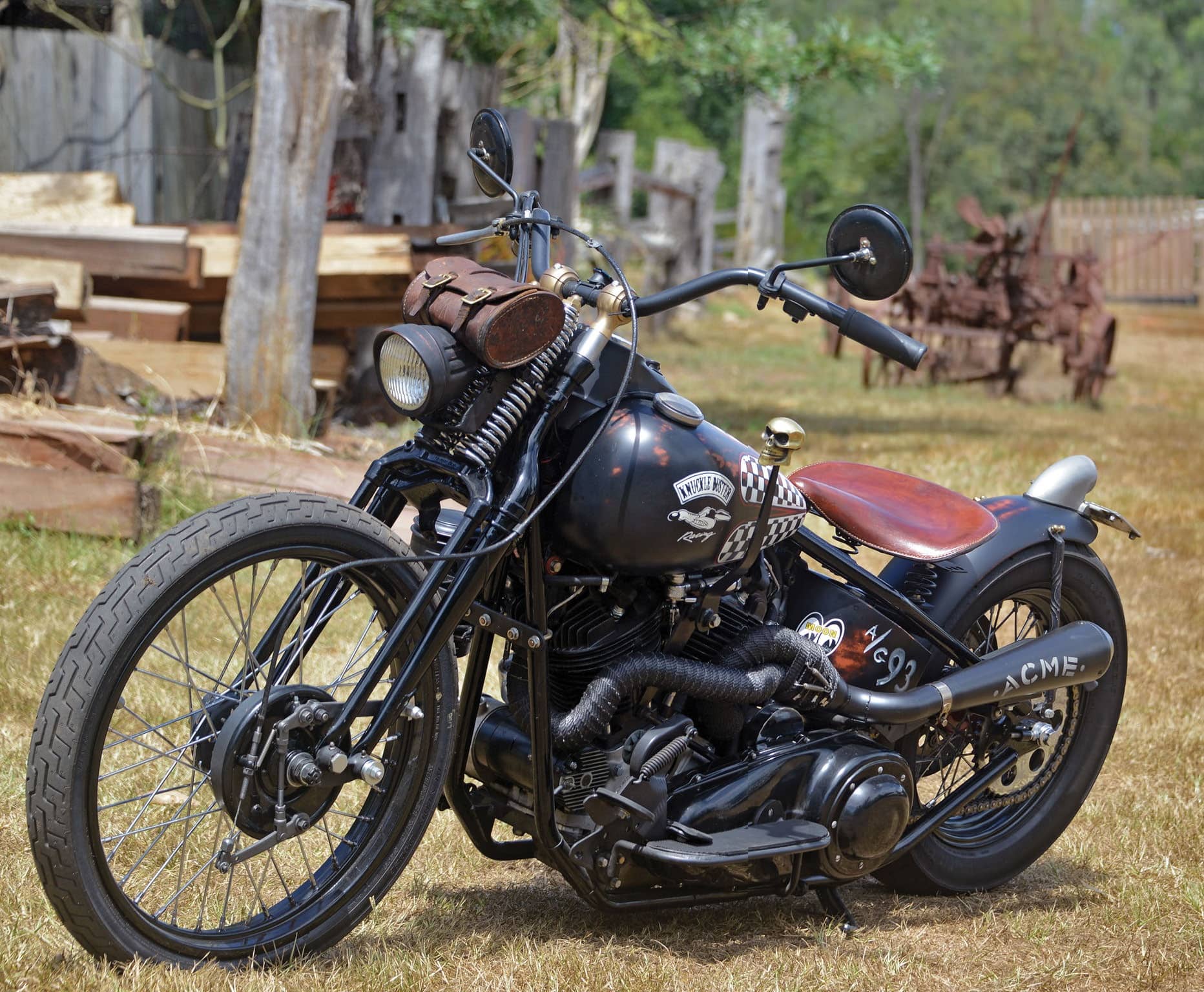 The bike was essentially complete when I bought it, the motor and gearbox were virtually brand new – but it didn't look anything like it does now. It didn't have a dash or instruments, just a flat tank, WLA or the Model U, in so far as it has an automatic timing advance – it's a hot rod motor, so it's all about the performance. That said, it has a twin shoe drum brake on the front but it's got a Brembo caliper and floating disc from a 2016 Breakout on the rear. It actually had a telescopic CVO front end originally but that didn't suit the look I was after. The handlebars are late model Harley.