Examining The Face That Runs The Place John Cena
Another classic encounter on his resume, this one a five-star match against AJ Styles at the Royal Rumble, John Cena once again reigns atop the sports-entertainment mountain.
Erik Beaston examines the franchise star's place in WWE history, his status as one of the most under appreciated stars ever and his legacy both in and out of the squared circle.
There are few Superstars in the long and illustrious history of WWE who can claim to have the historical significance or mainstream appeal of John Cena. He has captured the heavyweight championship of the world on 15 different occasions and headlined major pay-per-view spectaculars against every marquee name to come through Vince McMahon's promotion in the last 10 years.
Above that, he has been a face of the promotion management can be proud of. He has worked as hard as anyone else in the room, if not more, to maintain the value of WWE and his charitable work with Make A Wish Foundation speaks for itself. Like The Rock and Hulk Hogan before him, he has leapt into the mainstream, appearing in feature films, co-hosting the Today Show and hosting Saturday Night Live.
Returning home to the world of sports entertainment and seeking a sixteenth world title, one that would etch his name alongside the likes of Ric Flair and the often forgotten Jerry "The King" Lawler as the most decorated stars in professional wrestling history, Cena's significance to the company remains as high as it ever has been.
There are very few questions left for Cena to answer at this point in his career. He has done everything there is to do under the WWE umbrella. His Hall of Fame credentials are a certainty. What is not, though, is the one major question that does face Cena and his legacy: where does he fit in among the greats in wrestling history?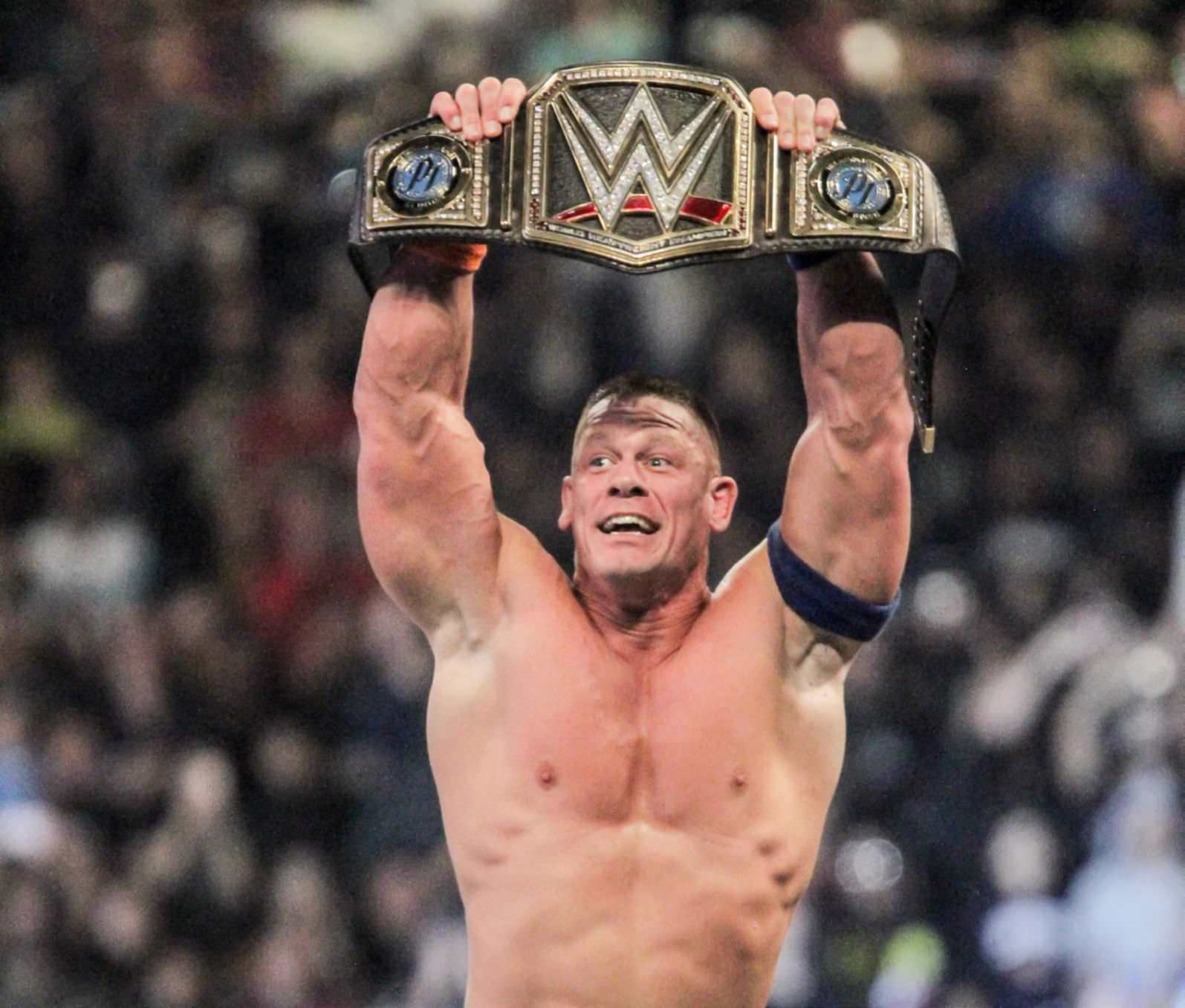 THE CHAMP
Cena has won more world championships than any other Superstar in WWE history. His 16 titles are two more than Triple H and four more than Randy Orton. He achieved that mark in an era where title reigns are longer than they were during the Attitude Era, during which The Game racked up so many of his runs.
More important than the number of his reigns, though, is the legitimacy he has brought to the titles. The WWE championship became an integral part of Cena's character. It defined him. It became who he was and very much still is. "The Champ is here" became more than a catchphrase. It was a rallying cry, a declaration by a franchise star that the championship mattered more than anything else, that it was him and he was it.
Continue Reading with Magzter GOLD
Log-in, if you are already a subscriber
Get unlimited access to thousands of curated premium stories and 5,000+ magazines
READ THE ENTIRE ISSUE
February 2017
Jeff Jarrett
Total Wrestling Magazine
Orton V Wyatt
Total Wrestling Magazine
Heidi Katrina
Total Wrestling Magazine
Examining The Face That Runs The Place John Cena
Total Wrestling Magazine
Bea Priestley
Total Wrestling Magazine
Pride Of The North
Total Wrestling Magazine
Chris Jericho
Total Wrestling Magazine
Cody Rhodes
Total Wrestling Magazine
Alexis Rose
Total Wrestling Magazine
Thy Kingdom Come New Japan Pro Wrestling in the Tokyo Dome
Total Wrestling Magazine
WWE's Fittest Superstars! Becky Lynch and Seth Rollins
Muscle & Fitness
Roman Empire
Muscle & Fitness
John Cena - He Got Game!
Us Weekly
WWE Star Triple H Gets Candid About His Career
Muscle & Fitness
John Cena Has Yet To Peak
Muscle & Fitness
WWE2K20
Xbox: The Official Magazine
Top 15 Charitable Sportspersons In The World
Sports Plus