What Makes it Special
Does the idea of owning any of these items make your heart go pitter-patter: Demi-fine jewellery specially plated to eliminate tarnishing? Graphic-pop pillows? Handsome, handled baskets? Or, perhaps a pair of handmade espadrilles (a.k.a., the perfect summer shoe)?
If you're like us, you'll instantly fall in love with all of them! Fortunately, TheAC carries these artisanal pieces and many more – covering fashion, home, kids' goods and gifts – in its gorgeous multi-label boutiques.
Only-in-SG Finds "
Our designers are our in-house team, meaning that when you shop at TheAC, you meet the designers, which creates a unique customer experience," explains founder Claire Chahil, who started the company in 2016. "From the design process to partnering with artisans to produce collections, the team and I love what we do."
Elverd Designs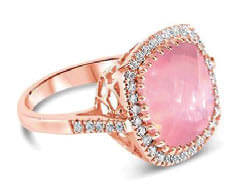 In fact, all of the brands carried by TheAC are Singaporean brands with design development and business operations firmly rooted here. Peruse through exclusive products and bespoke collections by the likes of Lily & Lou, a budding eco-fashion brand, or Elements Concept or Layard Interiors, two stylish homewares purveyors (see their items in the store photo above). Other brands not to bypass: Badt and Co. – of the aforementioned espadrilles – plus Two Baked Buns, which focuses on beachy accessories like woven bags and wide-brimmed hats. And, d