What Kind Of New Parent Are You?
Whether you're Kiasu, Conscious or Chill – or a combination of the three! – we've got great tips to smooth your journey from pregnancy to birth and beyond.
Sara Lyle Bow, Karola Clark, Candy Lim + Neena Mittal
Kiasu
Surely, you've heard this Singlish term for someone who hates to miss out on the latest thing or best deal. Typically, kiasu people register for everything early, are willing to queue for something they really want and will look through dozens of online reviews to make a fully informed buying decision.
Despite the sometimes negative connotation – being kiasu can be seen as "grasping" or "selfish" – it isn't necessarily a bad trait when it comes to raising kids! You know what they say, "Shoot for the moon. Even if you miss, you'll land among the stars." Here's how to navigate your new parenting journey, all of you Kiasu mummies and daddies:
During Pregnancy
Clearly, you will do your research here, weighing the pros and cons of private hospitals like Mt. Alvernia Hospital (www.mtalvernia. sg) vs. public ones like KK Women's and Children's Hospital (www.kkh.com.sg). Fortunately, medical hub SG has accomplished doctors and technological advancements at both types. Questions you'll want to ask, when deciding on where to give birth:
What are the admission procedures like?
Are there childbirth classes available?
Do you like and trust your obstetrician? Ditto the nurses or midwives?
Is there a Neonatal Intensive Care unit if your newborn requires it?
Will there be a competent paediatrician to attend to the baby once it's born? Make sure to sign up for hospital tours of maternity and labour wards. Tip: Register early, as they can fill up fast.
For the Birth
Many expats are surprised to learn that their employer-provided insurance doesn't cover "elective" care, which, in Singapore, refers to nearly all costs related to pregnancy and delivery. So, plan ahead, and invest in "top-up" personal or maternity insurance such as AXA (www.axa-reach. com.sg), Expat Insurance (www.expatinsurance.com.sg) and Prudential (www. prudentional.com.sg). Depending on the policy, it can cover routine pregnancy and delivery costs as well as those for complications. Just FYI, you may need to be covered by the insurer for a set period of time before you're eligible for its maternity coverage.
Caring for Your Newborn
Nursing? Pumping? Formula feeding? However you opt to feed your wee one, you want to do it effectively. Struggling with latching or producing milk? Consult the lactation specialists at Mother & Child (www.motherandchild.com. sg), or try Flower Moon Clinic's TCM lactation treatments (www.facebook. com/FMtcmclinic). Want a good-value pump? Choose a double-pump that's powerful and quiet, plus a smaller one for travel or work, from a reputable store such as Mothercare (www.mothercare.com.sg).
Raising Baby
Without question, your little one's first 100 days or birthday party will be epic. Flip to page 39 to read how Confetti Parties (www.confettiparties. com.sg) can make your dreams come true. Also awesome: aBite Atelier (www.abite.sg), which plans "unforgettable" events for kids and grownups.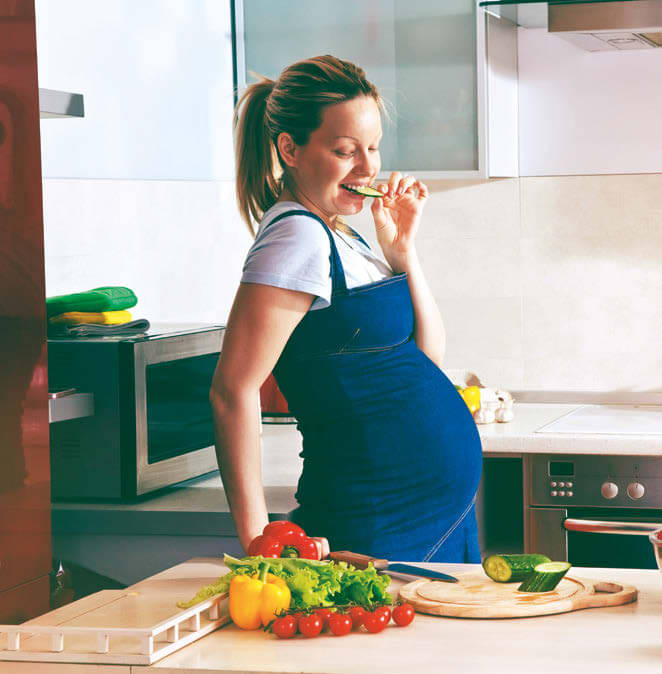 Conscious
Continue Reading with Magzter GOLD
Log-in, if you are already a subscriber
Get unlimited access to thousands of curated premium stories and 5,000+ magazines
READ THE ENTIRE ISSUE
The Finder Kids Volume 27
A Touch Of Class
The Finder Singapore
Eating Is Believing!
The Finder Singapore
Best Of The Boutiques
The Finder Singapore
Asian Treasures
The Finder Singapore
5 Best Local Artists In Singapore
The Finder Singapore
Timelessly On-trend
The Finder Singapore
World-Class Gastronomy
The Finder Singapore
The Perfect Travel Service
The Finder Singapore
12 Places Perfect For A Lazy Day And A Mimosa
The Finder Singapore
Nurturing Young Minds
The Finder Singapore
5 Things You Can Start Doing Today To Raise A Motivated Learner
St Johns Parent
5 Things You Can Start Doing Today To Raise A Motivated Learner
Flagler Parent
5 Things You Can Start Doing Today To Raise A Motivated Learner
Volusia Parent
Calling for a Little Peace and Quiet
Volusia Parent
Olivia Hsu On Mindful Parenting
Yoga Journal
Growing a Thankful Family in a "Want-More" World – The True Art of Having Enough
Volusia Parent
Do Babies Roll Over — And Which Way Will They Roll??
Carolina Parent
10 Ideas For A Special Parent-Tween Outing
Charlotte Parent
The Changing Age of Moms and Mom Friends
Charlotte Parent
Time To Work On You
Charlotte Parent