Reading in Covid time
The Teenager Today
|
September 2020
We're offering this story for free to read so that you can stay updated on the COVID-19 outbreak
The title of this article is inspired by Gabriel Garcia Marquez's classic romantic novel Love In The Time Of Cholera (1985).
Marquez set his novel against the raging cholera epidemic in early 20th century Latin America. In fact, epidemics and pandemics have ravaged the world at regular intervals — from plague to smallpox, and influenza to yellow fever. Since the past few months, Covid-19 has become the new normal in our lives. A pandemic that has spared no corner of the globe, it has changed and affected our existence in many ways, big and small. For young people bursting with life and energy, the confinement to home, sometimes solitary, faced with an uncertain future, has not been a very pleasant experience. There have been cases of abuse, addiction, depression, trauma, suicide, etc.
Then, how do we survive in these tough times? How do we ensure a good quality life along with safety? I'm sure you must have got a lot of suggestions.
Let me dwell on just one concrete suggestion — reading for specific reasons, with some specific purpose in mind. I do not say that you should read all or most of the books in this list, below. It would be more than enough if you choose just one area that appeals to you most and read with passion just one book in that area, and try to live fully what you have read.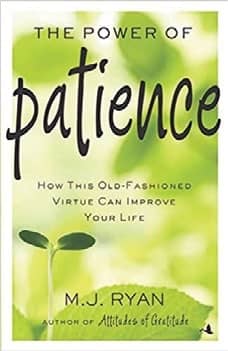 1. Patience: When the going gets tough, the tough get going. Sometimes waiting it out is the best way to handle a period of crisis. There is no healer and no problem-solver like time. Once you imbibe a spirit of patience, things will slowly start to fall into place. No pandemic or epidemic has lasted forever, and humans have eventually found ways to overcome all of them. There are three books I would suggest in order to develop patience. The first one is The Power of Patience (2018) by M. J. Ryan.
You can read up to 3 premium stories before you subscribe to Magzter GOLD
Log in, if you are already a subscriber
Get unlimited access to thousands of curated premium stories, newspapers and 5,000+ magazines
READ THE ENTIRE ISSUE
September 2020