Is NASA Your Dream?
The Teenager Today
|
November 2020
The National Aeronautics and Space Administration (NASA), USA, is the most renowned and largest space agency in the world.
It has more than 200 space missions which undertake space exploration activities to make the lives of the people better, easier and most advanced. It is believed that NASA came into being to compete with the launching of Sputnik, the first artificial satellite, launched by the then Soviet Union.
Working under the jurisdiction of the Federal Government of the United States of America, NASA is an independent space agency which was established on 29 July 1958. It then replaced the National Advisory Committee for Aeronautics (NACA), which was established in 1915. With its headquarters at Washington DC, NASA was set up by Dwight D. Eisenhower, the 34th President of the US and started functioning on 1 October 1958.
With more than 19,000 staff members working in a variety of jobs, the Administrator of NASA is nominated by the U.S. President with the approval of the Senate. The biggest space agency in the world also holds the historic credit of having the world's largest annual budget of around 17 billion USD for space exploration, space mission and robotic research activities which do not find any parallel across the world.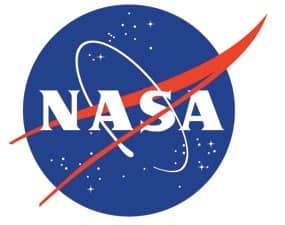 There is no denying the fact that working with NASA as a scientist has been the sweetest and most cherished dream of students across the world. In fact, it is the "Mecca" for students who pursue the streams of science and engineering so seriously with the purpose of starting their careers in the form of an astronaut, scientist or working as members of the specific mission crew. But the journey to reach NASA to make one's career as a scientist or an astronaut is not an easy and tailor-made task. The dream path to NASA is stacked against an array of challenges and hardships which calls for a meticulously-planned career roadmap with hard labour, unflinching determination and indomitable courage. It also requires a candidate to be accustomed to an adventurous lifestyle right from school days.
NASA employees are world-class medical doctors, engineers, scientists, astronauts, computer science professionals, research professionals and various other officials who directly or indirectly contribute to the accomplishment of various missions. But there is no denying the fact that astronauts make the best and most respected of the employees working in NASA.
NASA has the following most important divisions for the various missions undertaken by it:
The Kennedy Space Centre in Cape Canaveral, Florida, where space shuttles are prepared and launched.
You can read up to 3 premium stories before you subscribe to Magzter GOLD
Log in, if you are already a subscriber
Get unlimited access to thousands of curated premium stories, newspapers and 5,000+ magazines
READ THE ENTIRE ISSUE
November 2020