From Rejection to Acceptance!
The Teenager Today|July 2020
"A rejection is nothing more than a necessary step in the pursuit of success." — Bo Bennett, motivational speaker
Different people experience rejection coming from different sources. These sources may seem ridiculous to some, but for others they may be extremely serious. Someone may reject a person out
of jealously, lack of understanding or outright hostility. The most common reason for rejection, it is said, is a feeling of inadequacy and a fear of failure on the part of the other.
You could be left out for other reasons, as well, like lack of communication, lack of right knowledge, lack of mental support, lack of common interest, lack of mutual appreciation, or lack of trust.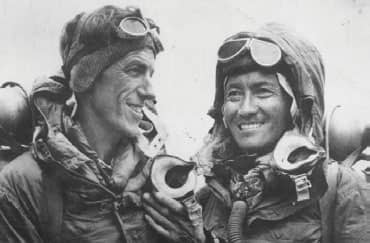 You are in august company!
When you face rejection, it is good to know that you are in august company. here are some examples that will empower you to spring back to self-confidence and effectiveness.
• A German teenager was convinced by her low popularity that she was not attractive. But she became a top model, hailed by many as one of the most beautiful women of her time. Those who ignored her stared boasting that they were her schoolmates. She is none other than Claudia Schiffer.
• Rejected as too awkward and clumsy to be a ball boy in a Davis Cup match, Stan Smith went on to become the officially-ranked No. 1 tennis player in the world (1972-73).
• John Creasey, as a would-be crime novelist, received an unbroken flow of 743 rejection slips. Yet, over sixty million copies of his books have been sold.
• The gym instructor of a puny school boy called Edmund hillary complained, "What will they send me next?" He went on to become the first man to conquer mount Everest.
• In the dead of the dark night, Charles Dickens would sneak down the street to mail his manuscripts, lest his friends see and ridicule him. many of his early manuscripts were rejected, before he won the hearts of millions with classics like Oliver Twist.
• Many were invited to witness one of humanity's most historic moments: the Wright Brothers' first flight in their "heavier than air" machine. Only five people turned up for the event!
• No publisher was willing to accept John Kennedy Toole's manuscripts. he could not cope with the rejection and apparent failure, and committed suicide. However, his novel A Confederacy Of Dunces was published posthumously and it won the 1980 Pulitzer Prize for fiction.
You can read up to 3 premium stories before you subscribe to Magzter GOLD
Log in, if you are already a subscriber
Get unlimited access to thousands of curated premium stories and 5,000+ magazines
READ THE ENTIRE ISSUE
July 2020