Top 4 Rules For Great Sex
Why settle for plain ol sex when you can have great in-the-sack action in every situation, says Anindita Ghosh.
There's no reason why you should settle for mediocre sex when you could be having a fantastic time every time. Whether it's your first time or a one-night stand, having quality nooky is no biggie if you follow our rules.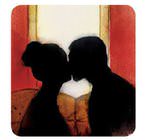 Situation: When You're having sex for the first time
What to do: First-time sex is not always a momentous occasion heralded by shooting stars and drum rolls. More likely, it's going to be about uncertainty and awkwardness made worse by unrealistic, grandiose expectations. The best way to ensure that fi rst time sex is a pleasurable experience is to chill and enjoy the moment and not let apprehension and anxiety take over. "Take it slow and easy," says Dr Avani Tiwari, senior consultant and sexologist, Metro Multispeciality Hospital, Noida. "Don't rush or force yourself. And do not get drunk to conquer anxiety. You want to have some rocking action, not pass out in a stupor. And get knowledgeable about intercourse. There's nothing more off-putting than a clueless partner." So start your sex 101 tutorial right away.
TIP: He is as unfamiliar with your body as you are with his, so ask for what you want, show him how to pleasure you, enjoy every feeling and caress deeply and reciprocate.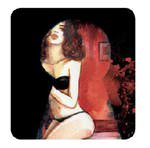 Situation: When you're in the mood for adventure
You can read up to 3 premium stories before you subscribe to Magzter GOLD
Log in, if you are already a subscriber
Get unlimited access to thousands of curated premium stories, newspapers and 5,000+ magazines
READ THE ENTIRE ISSUE
October 27 2015