A Fair Cop
Womans Weekly Fiction Special
|
August 2020
Times were hard and Violet seemed destined to fall into her old ways...
Hurling gravel at the upstairs window, Violet stepped back and hissed, 'Minnie, it's me! Wake up!' But the glass stared blankly back at her, the curtains tightly drawn behind it.
Picking up bigger bits of stone, Violet tried again.
Crack! They struck the pane harder.
A light flickered on and suddenly the curtains were wrenched apart by a large woman, who stood silhouetted with her hands on her hips.
'Open the blinkin' window!' Violet mouthed.
'No!' the woman mouthed back, then she sharply pulled the curtains shut.
Violet stamped her foot.
Lights were coming on in other back windows in the terrace. So, picking up her bag, she scurried up the dark alleyway to the front of the house.
Tapping lightly on the knocker, she pressed her ear to the wood.
Was her sister coming downstairs to let her in?
But the only sound echoing along the deserted street was the growling of a cat in the distance.
Violet shivered in the biting wind and began tapping more insistently. She figured it must be about three in the morning. Why was Minnie being so pig-headed?
Then a different sound filled the air, making Violet's heart sink.
A baby was wailing and, this time, a light came on in the front upstairs window.
Biting her lip anxiously, Violet shuffled in the cold. She knew what was coming as the baby's cries grew closer and she heard a heavy tread thumping down the stairs.
Minnie flung open the door, a struggling, red-faced infant bawling loudly in her arms.
'WHAT is it?' she said bluntly. 'You've woken the boys as well!'
'I tried to be quiet, Minnie,' Violet pleaded. 'That's why I went to your window.'
'Well, it didn't work, did it? Upsetting the kids, and probably half the street, at this ungodly hour. Now get in here!'
With her free hand, Minnie hoisted her sister inside and shut the door.
'I had to…' Violet began in the tight hallway, but Minnie glared, jogging the baby on her hip.
'I don't want to hear it right now,' she muttered. 'I've got the kids to settle.'
'I'll hit the hay in the spare room then,' Violet replied, starting up the stairs.
'No, you won't, miss – take yourself into the front parlour and bed down on the settee.'
'The parlour?'
'You heard.'
But before Violet could protest, Minnie had padded up the stairs again, hushing the baby as she went, then she disappeared into the back bedroom.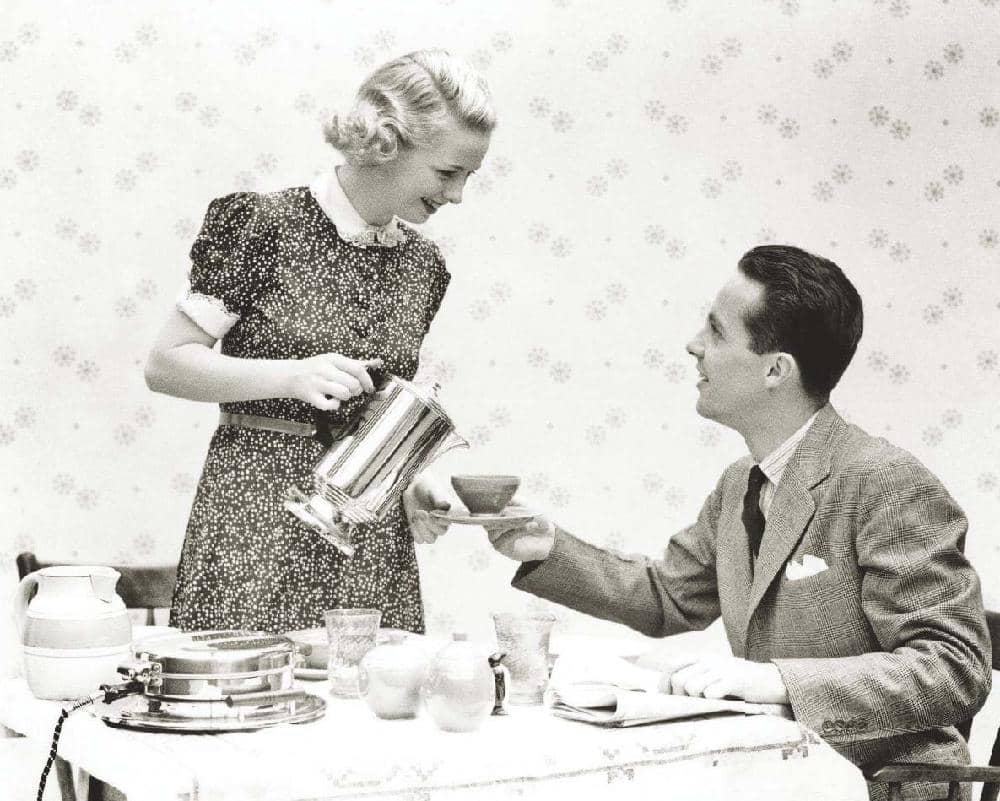 Next morning, Violet rubbed her eyes as watery sunlight poured through the parlour's thin lace curtains. Outside, the rag-and-bone man was hollering above the sound of his horse's hooves as they clip-clopped across the cobbles.
With her coat acting as a blanket, she pulled it up around her ears and tried to block out the noise. But it was useless – she was awake.
Sitting up, she scratched her head and gazed around blearily. Where had she left her skirt and blouse?
Seeing them in a heap on the floor, she went over and drowsily got dressed.
'Lawks!' she groaned, catching her reflection in the mirror above the fireplace.
Her sister's lumpy cushions had left a crease on her cheek, her eyes had all but disappeared. Fumbling for a couple of loose pins at the back of her head, she rammed them into her hair and half-heartedly patted it.
'Right, Violet, time to face the music,' she sighed.
Trudging down the hall, she stopped outside the kitchen door. She could hear her sister's six-year-old twins, Harry and Charlie, and she smiled. Then, just as she was about to turn the handle and enter, she stopped…
A man's voice!
Violet's mind began to race. Minnie had only recently been widowed. Her husband Albert, a foreman down at the docks, had been killed in a tragic accident the previous year. Surely she wouldn't have taken up with another man so soon?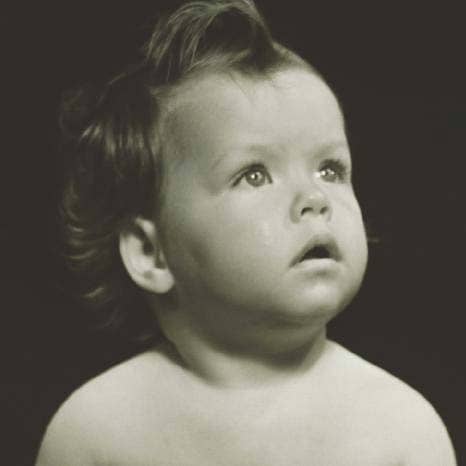 Tentatively walking in, she saw a young, neatly dressed man sitting at the end of the table. He looked about 23, the same age as Violet. And on seeing her, he stopped buttering his toast and smiled warmly.
'Oh, it's risen. Hope we didn't wake you, your ladyship,' Minnie said sarcastically, pouring some tea into a mug. 'Looks like you didn't get much beauty sleep.'
'Very funny,' Violet replied, sitting herself down beside Harry and ruffling his hair.
'Auntie Vi has come to stay, hooray!' the twins cheered. Minnie pursed her lips.
'Yes, hooray!' she said, rolling her eyes.
Then she looked over at the young man…
'I'm ever so sorry, Mr Newton,' she said in an affected voice that Violet had never heard before. 'I was not expecting my sister to pay us a visit in the dead of night. I'm sure she'd like to apologise for waking you up.'
'No need,' the man beamed at Violet, and she flushed pink. With his dark lashes and hint of stubble, he was very handsome. And there was no mistaking that playful twinkle in his eyes. A twinkle she'd seen in other men's eyes – men she'd made the mistake of falling for.
'Call me Alfie,' he said, reaching out and firmly shaking Violet's hand. 'The boys have told me all about their Auntie Violet. Seems you're quite a hit with them.'
'Er, yes, but they're a couple of little devils,' she replied, turning towards her nephews, who both jumped up and threw their arms around their aunt.
'Will you take us to the park today, Auntie Vi?' Charlie grinned.
Clang! Minnie slammed the frying pan down on the stove. 'You can go and play in the yard. Auntie Vi and I need to have a little chat.'
Violet hugged the boys and smiled. 'Maybe later.'
'And I've got to get to work,' Alfie said, getting up. 'Very pleased to meet you, Violet. Will you be here when I get back?'
'I should think so,' she replied, nervously glancing across at her sister.
Minnie glared at Violet. 'She'll no doubt be here, Mr Newton – now don't be late at the station.'
'Oh, you work on the railways,' Violet said.
'No!' Minnie interjected, beefy arms folded in front of her. 'Mr Newton is a police constable…'
There was silence. The words 'police constable' seemed to hang in the air as Violet felt the blood drain from her cheeks.
'Really…' she managed.
'Yes,' Alfie replied. 'I'd better go and get into my uniform. I don't like to wear it at breakfast.'
With that, he smiled at both women, then went upstairs.
'Have you lost your senses?!' Violet hissed once Alfie's footsteps could be heard in the room above.
'Off you go and play,' Minnie told the twins, ignoring her and bundling her boys out of the back door.
Then she turned to Violet, her face like thunder.
'Hush!' she fired. 'I'm not talking to you till Mr Newton's out of the house. Now, I'm going to look in on Rosie, so make yourself some breakfast.'
Violet sagged in her seat and sighed deeply as Minnie went to check on her sleeping daughter.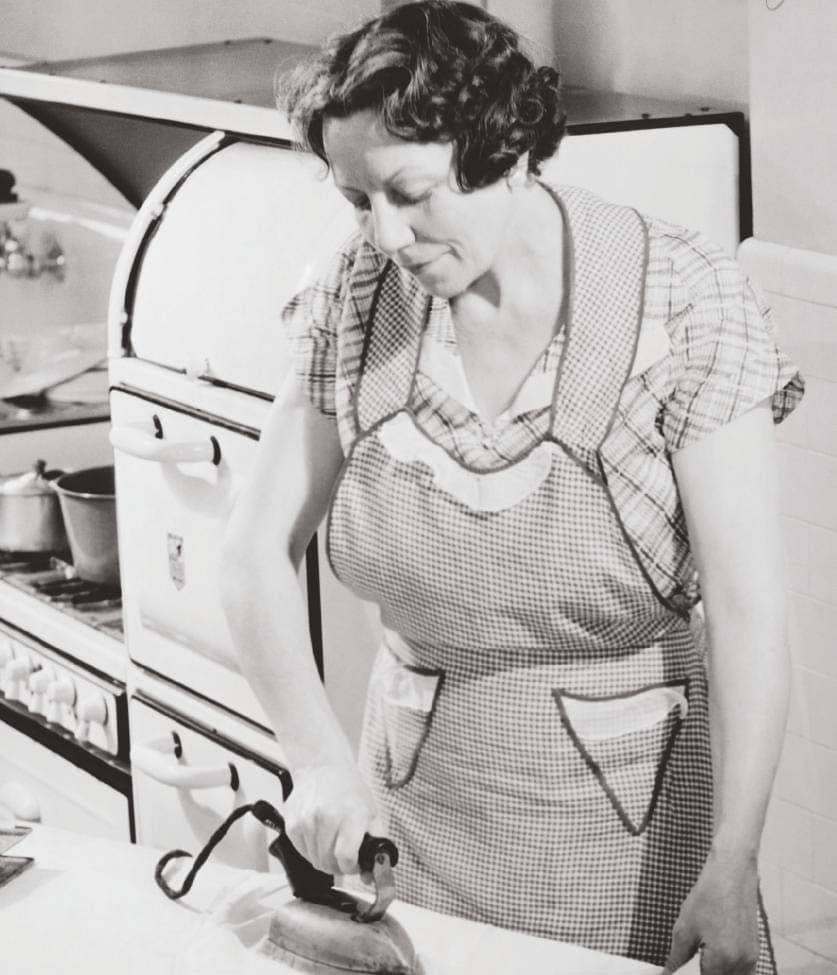 Absent-mindedly dipping some bread into a boiled egg, Violet sat up with a start when the kitchen door suddenly swung open. Then her heart leapt into her throat when she saw the shining buttons of a uniform.
'I'm off now,' Alfie grinned, looking even more handsome, his police helmet under his arm.
'Oh, right,' Violet said, blushing, pushing her hair behind her ears.
And there was that wicked twinkle in Alfie's eyes again.
Then Minnie came plodding down the stairs.
'Don't let my sister keep you, Mr Newton,' she said, glancing at Violet and opening the front door. 'Lots of ne'er-do-wells up to no good out there.'
'Right, lady, what in the name of heaven are you playing at?' Minnie exploded once the two women were alone in the kitchen.
'And I might ask you the same thing,' Violet shot back. 'Another man under your roof so soon after Albert.'
Minnie, her round cheeks flaring red, looked like she might burst.
'How dare you! I'm still grieving for my Bert,' she cried. 'But I can't get by – Mr Newton is my lodger.'
'Lodger!' Violet replied. 'So you pick a bloomin' copper!'
'Beggars can't be choosers! You've no idea what it's been like for me, to be left on my own with three little ones…'
Tears began to brim in Minnie's eyes.
'Anyways,' she went on. 'I don't have to answer to you. You hardly ever come to see how I am, how I'm coping. You're just a selfish, common little…'
'Common little what?' Violet shouted. 'Go on!'
'Thief,' Minnie said flatly, holding her gaze.
Violet sank onto a chair.
'I disagree with the "common" bit,' she shrugged. Minnie threw her hands in the air.
You can read up to 3 premium stories before you subscribe to Magzter GOLD
Log in, if you are already a subscriber
Get unlimited access to thousands of curated premium stories, newspapers and 5,000+ magazines
READ THE ENTIRE ISSUE
August 2020