Why COVID-19 is Hitting Men Harder Than Women
Woman's Era
|
September 2020
We're offering this story for free to read so that you can stay updated on the COVID-19 outbreak
Men are actually the ʻweaker sex.
More men are dying from COVID-19 worldwide than women, and the potential reasons run the gamut from biology to bad habits. A study published last month in Frontiers in Public Health reported that men and women were equally likely to contract the novel coronavirus.
However, the researchers also reported that men are significantly more likely to suffer severe effects of the disease. The Chinese researchers said that in one large subset of COVID-19 patients, more than 70 percent of those who died were men.
They said they found similar results when they examined research from the 2003 outbreak of severe acute respiratory syndrome (SARS). The study was backed up by other figures released since the COVID-19 pandemic began.
The World Health Organization (WHO) has reported that 63 percent of deaths related to COVID-19 have been among men. A study by the Higher Health Institute of Rome in March found that among Italians hospitalized for the novel coronavirus, 8 percent of men died compared to 5 percent of women.
The Centers for Disease Control and Prevention (CDC) currently isn't reporting COVID-19 deaths by gender, but experts see no reason the trend would differ elsewhere in the country. Some of the underlying reasons why COVID-19 may be more deadly for men than women may include the fact that heart disease is more common in elderly men than in elderly women. Studies also find that high blood pressure and liver disease are more prevalent in men and these all contribute to more negative outcomes with COVID-19.
THE WORLD HEALTH ORGANIZATION (WHO) HAS REPORTED THAT 63 PERCENT OF DEATHS RELATED TO COVID-19 HAVE BEEN AMONG MEN. A STUDY BY THE HIGHER HEALTH INSTITUTE OF ROME IN MARCH FOUND THAT AMONG ITALIANS HOSPITALIZED FOR THE NOVEL CORONAVIRUS, 8 PERCENT OF MEN DIED COMPARED TO 5 PERCENT OF WOMEN.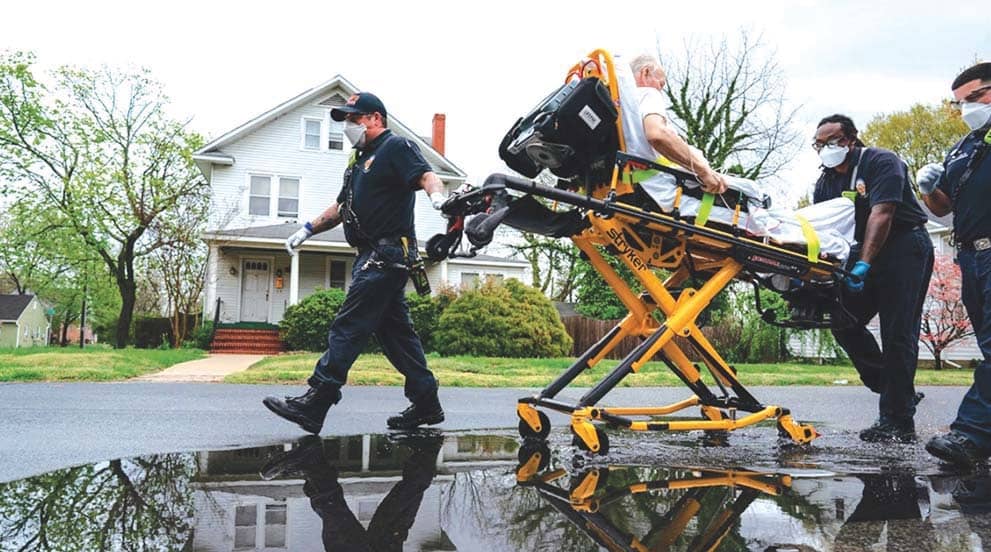 ENZYMES AND IMMUNE SYSTEMS
You can read up to 3 premium stories before you subscribe to Magzter GOLD
Log in, if you are already a subscriber
Get unlimited access to thousands of curated premium stories, newspapers and 5,000+ magazines
READ THE ENTIRE ISSUE
September 2020