PHYSICAL JOY OF WOMEN
Woman's Era|May 2020
Why they lie about their orgasms.
Every woman turns into an actress in her bedroom when she tells a lie beautifully about her orgasm. Her acting talent is on the peak when she smiles before her partner without showing her unfulfilled desire. They do so to let man have false pride and confusion of playing romantic games. He will think himself to be a skilled lover or husband. His pride would not break and his ego will not get hurt. But do they know anything about their orgasm? Can they ever get orgasm? Is a husband or lover careful for this? Do they ever come to know that when unsatisfied sexually, she plays a false game of satisfaction? If there is nothing like respect and hesitation and today's women come out to talk they will show interest in sex and not feel embarrassed. It becomes hard when it crosses the limit of a healthy relationship.
In spite of this openness in women's personality, most of the men and women do not achieve orgasm. Not only this, most of the women are forced to begin it. If a woman is interested in sex, she hesitates to show it. A man wants a mother for his children and a homemaker. But when she asks for sex or shows interest in sex she is looked down upon.
What is orgasm? Orgasm is an exciting moment of physical joy. Sometimes this felling reaches crescendo and woman losses herself. Sometimes even after many attains, she cannot get orgasm. It's common for them to tell a lie on this topic because in the Indian context a woman with sexual desire is frowned upon.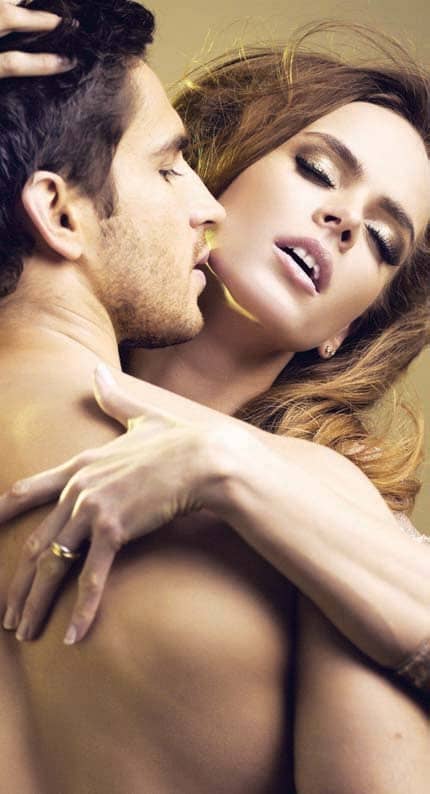 BOLDNESS V/S VULGARITY
Bold women openly express their views on this topic. But a simple woman shies away from this topic. Most of the women feel it shameful to talk on this topic. They think it is vulgar and not boldness. They won't accept that they are far from this joy because they don't give it importance in their life. Many women keep quiet on questions related to orgasm or avoid giving answers. Relationship expert and marriage counsellor Nisha Khanna says 80 per cent woman could not talk on this topic. However, the relationship is going good for them. Many women do not get as much sexual pleasure as they should get.
You can read up to 3 premium stories before you subscribe to Magzter GOLD
Log in, if you are already a subscriber
Get unlimited access to thousands of curated premium stories and 5,000+ magazines
READ THE ENTIRE ISSUE
May 2020