Never Speak Negatively About Your Spouse To Others Positively Resolve To Do So
Woman's Era
|
September Second 2018
Kitty parties and girl-gang sessions are fun-times, aren't they?
And oft-times, much of the merriment comes from partner-bashing in front of friends, right? After all, the faults and foibles of Mr Husband make for some sizzling conversation as well as for some crying on the shoulder (what are friends for ?) when you think your marital cup of woes runneth over! Let's face it – we women find it comforting to bond with girlfriends over our partners' irritating habits.
The question is, how advisable is this habit of discussing your partner's flaws in public (yes, even close friends fall in that category) ?
Personally, I am not in favour of giving away too much personal info about your partner in your girlie talks, because I firmly believe that there is a sacrosanct boundary to our private lives which we should respect and protect so that others cannot just enter and pass judgement. See, no two people married to each other are, or can be, exactly alike. Also, no couple loves each and every thing about each other because it is just not possible; your partner and you are bound to have foibles that piss the other off – you may choose to ignore them, wisely tolerate them with a smile or argue about them, but you CANNOT wish them away.
These issues are strictly between the couple and have to be solved ONLY by the two people involved. So partner-bashing in public is ruled out. Because by doing that, you are betraying your spouse's trust and damaging your relationship. If you disrespect your spouse and make his flaws public, you are allowing others to disrespect him and have a low opinion of him. So the next time you are venting away, stop to ask yourself if that is what you really want.
However, I am also aware that confiding your woes in your friends and relatives may sometimes seem necessary in order to seek help or advice. Even then, you need to be sure your spouse is okay with the idea of being discussed in public before you bring the subject up. Let's check out the various reasons why trash-talking your significant other can be a huge mistake.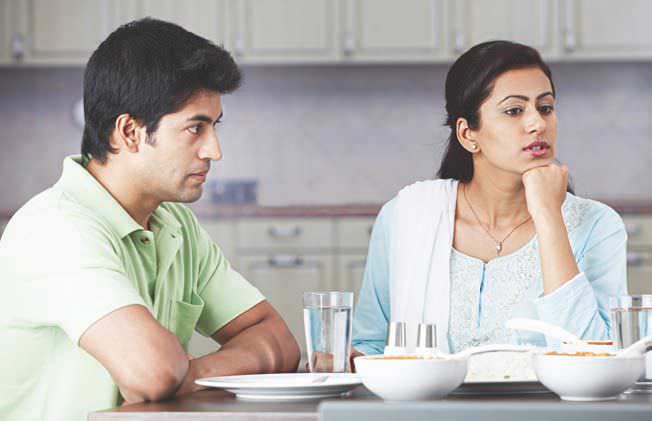 You can read up to 3 premium stories before you subscribe to Magzter GOLD
Log in, if you are already a subscriber
Get unlimited access to thousands of curated premium stories, newspapers and 5,000+ magazines
READ THE ENTIRE ISSUE
September Second 2018