Boost Your Sex-Life By Her Breasts
Woman's Era
|
September Second 2018
Beyond relaxation to experience.
Twisting, tweaking and tuning your beloved woman like an old transistor radio is not the way to warm her of. In fact it does the polar opposite what you're essentially required to orgasm! It will make her ice-cold inside. So when next time comes, she may have her arms spread wide open to receive you. It's wise to learn this powerful art and skill. Even the woman who is very shy about her breasts will want you to enter her in the most emotional and desired way!
The breast pleasure your woman craves
A woman's tits and nipples are not just there to become erect and look super hot under a tight T-shirt /blouse. They're often overlooked during sex enjoyment and that should be a criminal offence because they can provide so much ecstatic excitement and pleasure. "Breast-play is one of the most erotic experience a woman can have," says Vatsayan an exponent on sex in his treatise 2500 years ago!
Men love to touch and play with women's breasts. And the woman too loves having a man's gentle fingers on her 'twin-jugs', he's a skilful lover! Lucky is the woman whose lover knows how to approach her beautiful breasts with finesse. So she can 'surrender' to his touch and share her ecstatic pleasure. What makes this level of 'relaxation', 'arousal' and 'orgasm' possible is when her lover knows. Only a few men know the 'right way' to give his woman an orgasmic breast massage. And this is the right way to touch and caress her boobs.
Orgasmic breast massage
Worship her breasts with your divinity by massaging. Go beyond 'relaxation to experience'. Learn this new kind of climax: the BreastGasm and the Nipple-Gasm. Once you learn this skilful manoeuvre, even women who are extremely shy about their breasts will respond. And if you're a woman who's longed for slow and loving caresses with sensual stimulation you will show your beloved partner what's ahead.
✿ Discover the amazing erectile tissues in a woman's breasts.
✿ Establish a deeper level of trust and emotions.
✿ Open her to previously untapped infinite pleasure potential.
✿ Experience whole new kinds of climax.
✿ Know how to get and keep a woman turned-on with more sexual advances.
✿ Increase her arousal to new levels of excitement without even taking her panties off.
✿ And that's just the short-list of benefits in store. Many will follow.
"Breast-play is one of the most erotic experiences a woman can have!" Men love to touch and play with women's breasts. And women love having men's hands on theirs if they're truly loving, skillful lovers! Lucky is the woman whose partner knows 'how to caress' and massage her breast-tissues so she will immediately surrender to his touch and his shared exotic pleasures! Allow your natural breast growth. Natural growth is necessary for an alluring figure with feminine beauty and charm. Women with a 'yes' brain embrace the world. Minds become more flexible and open to compromise to explore more sexual needs!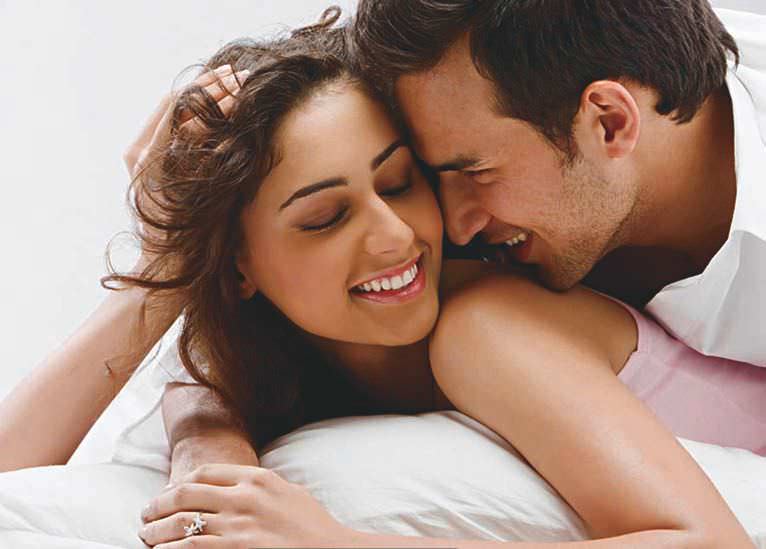 Lots of women have mixed feelings
All the world over women have mixed feeling about their breasts. They may have been leered at by boys in their childhood, shamed by grown-up men or roughed up by ham-fisted neophytes. What the large majority of women may not have experienced in their lives and actually want – whether they know it or not – is to have their breasts honoured, loved and worshipped with a loving gentle touch in the most sublime way.
Imagine how she'll feel about the first man in her life to give her this 'incredible gift' of simply having her breasts touched feather-like loved and appreciated.
Four touches :
✿ Nurturing touch
✿ Healing touch
✿ Sensual touch
✿ Sexual touch
Most men make a miserable mistake and start with the last one touch – i.e., the sexual touch. While women crave for a 'slow', 'sensual' and 'emotionally' connected touches!
Erotic sex should be slow
While erotic sex should be slow and connected when most guys get their moves from porn. That's why using 'orgasmic breast massage' will allow their beloved women to 'settle' into arousal and feel comfortable enough. They truly 'let go' into the pleasure of erotic sublime sex with their partners.
How to spice up your sex life?
When two lovers learn love making techniques together, they grow as lovable partner and deepen their lovable bond. Thousands of couple spice-up their sex lives with this bond reaching the ecstatic stage.
​​​​​​​Kama Sutra style love-making skills
When accidently or otherwise, if you've ever had a woman pull away when you had touched her breasts, it may be that you were 'coming-on too strong!'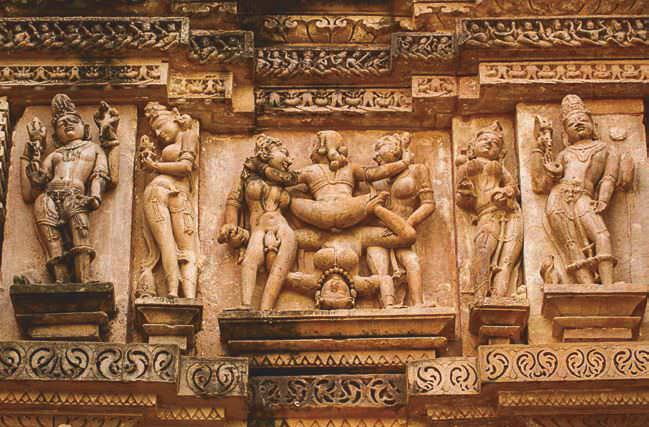 You can read up to 3 premium stories before you subscribe to Magzter GOLD
Log in, if you are already a subscriber
Get unlimited access to thousands of curated premium stories, newspapers and 5,000+ magazines
READ THE ENTIRE ISSUE
September Second 2018