Dad, The Things I'd Like To Tell You…
Twelve years ago, Jenny Tucker's dad died. As Father's Day approaches, she opens her heart
I've celebrated my silver wedding anniversary
Remember my wedding day when we stood together outside the register office before the ceremony?
It was a boiling July day and we were both clammy with nerves and the heat. You asked me if I was OK and I waited for the father/daughter Big Speech. It didn't come; you'd always been a man who struggled to expose his heart. But as Prince started playing inside – the cue to take your arm and walk towards my new life – I saw your eyes were shiny with emotion and it was enough.
You and Mum were married for 58 years. Most people would consider that to be incredible, but we knew it was a rollercoaster of a relationship and Mum's depression often took us into dark corners. But then, at 79 years old, you went first, leaving Mum reeling at the loss of her sparring partner.
In so many ways my husband reminds me of you. He's self-contained, calm and intelligent. They say women often marry a version of their dad. Way back then, on that day in July, a friend filmed our guests, asking each of them for a message to the newlyweds. When it came to your turn, you raised a glass to the camera and said, "I know they'll be happy. He's a good bloke." As always, you were right.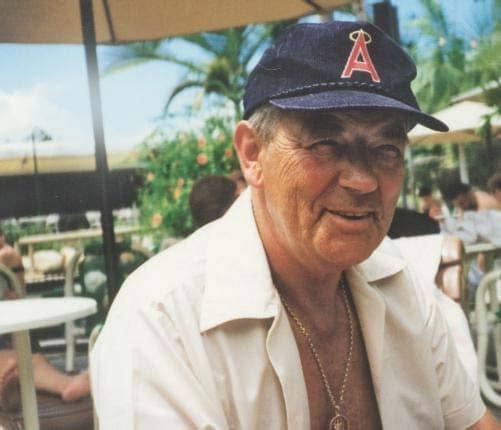 Your grandsons are now men
The last time you saw the two of them, Rafael was seven and Luca was four.
You can read up to 3 premium stories before you subscribe to Magzter GOLD
Log in, if you are already a subscriber
Get unlimited access to thousands of curated premium stories, newspapers and 5,000+ magazines
READ THE ENTIRE ISSUE
June 2019